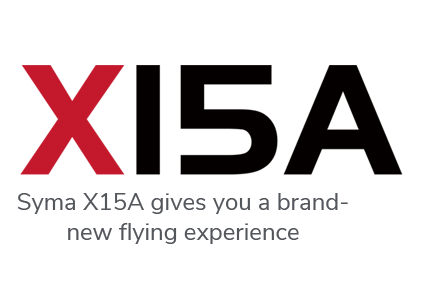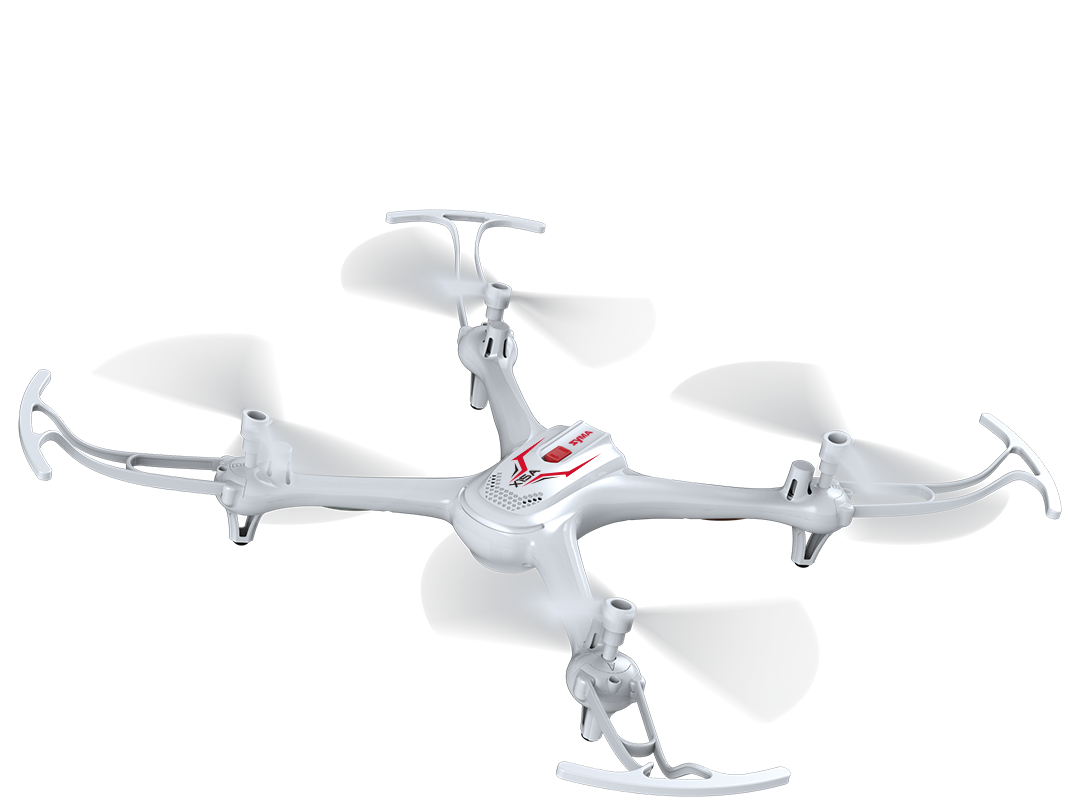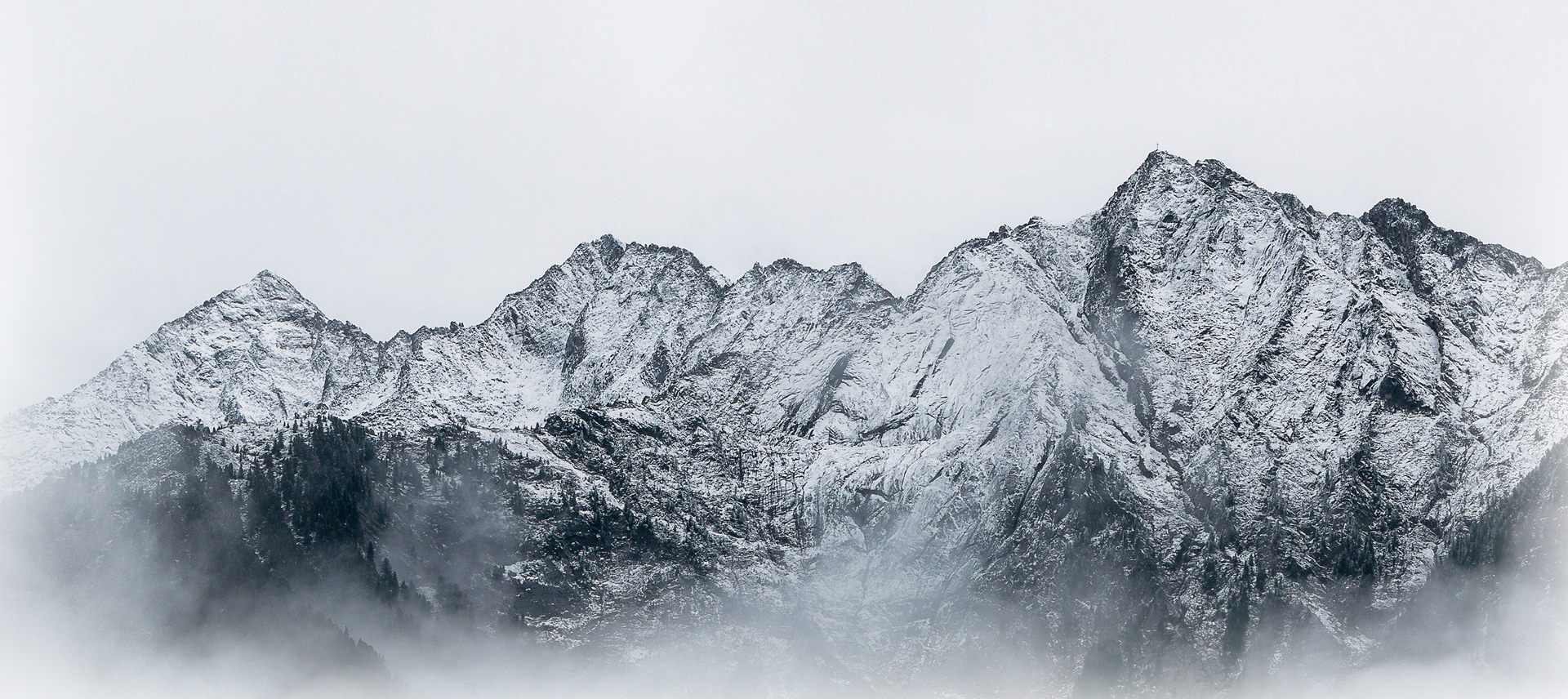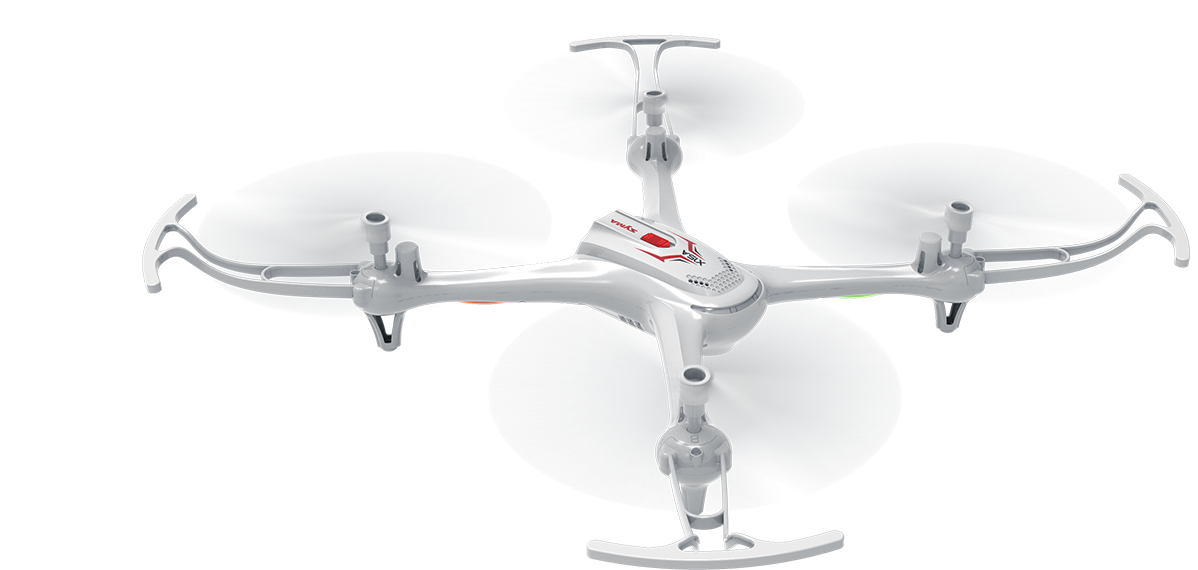 Breaking through the traditional design, you can feel the new times of science & technology Outstanding features of Syma X15A, makes everyone can enjoy flying easily.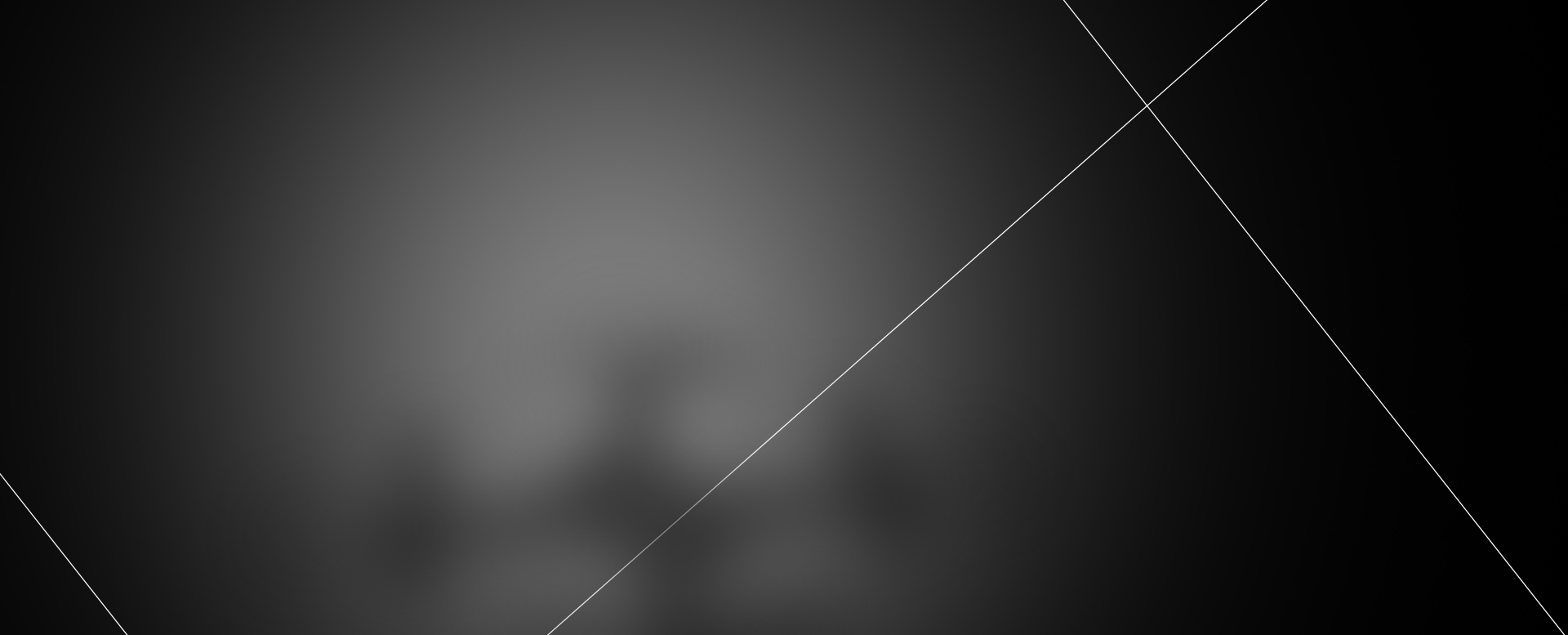 Hover Function
With the advanced Barometric pressure technology, enhances stability during auto hovering.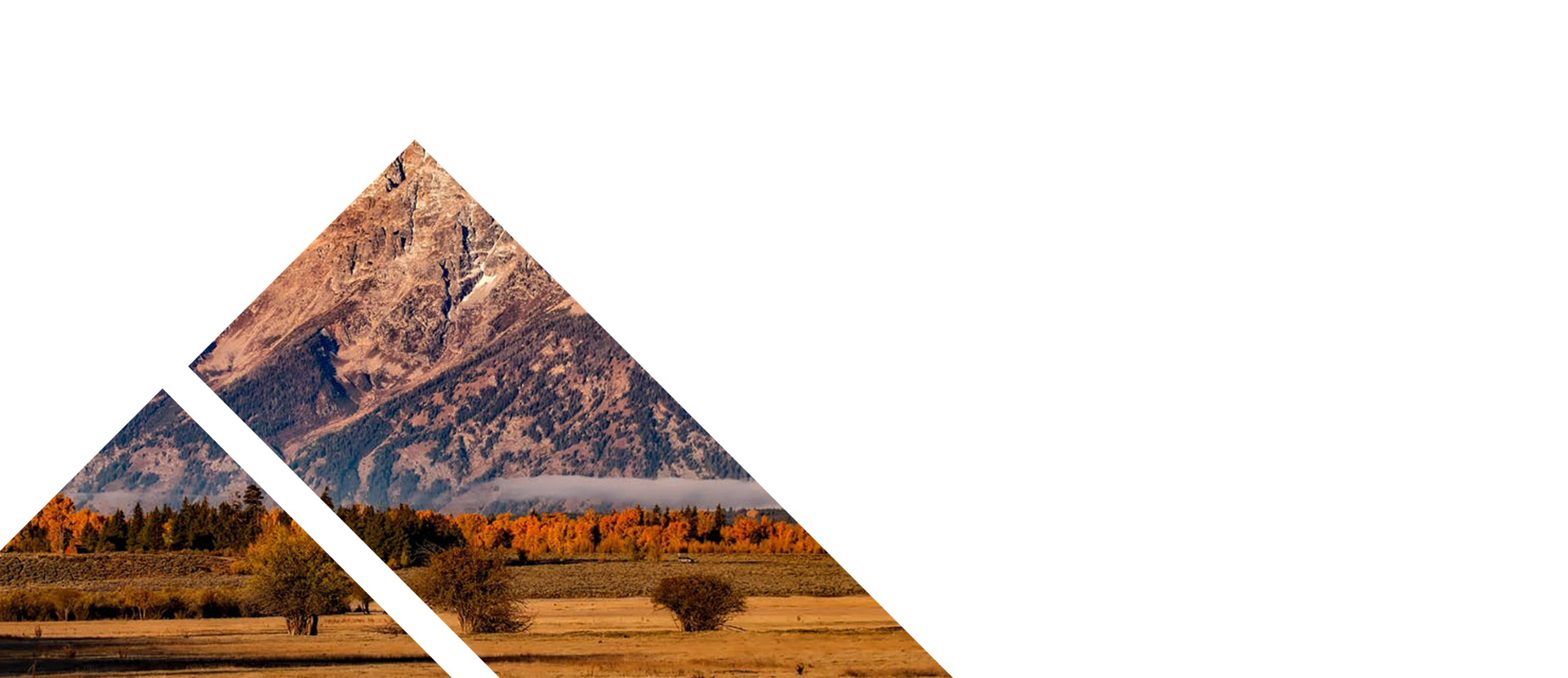 A New Function of One touch to "FLY"
Easy to take off / landing with simply one key on the remote control. Syma makes FLY so easy!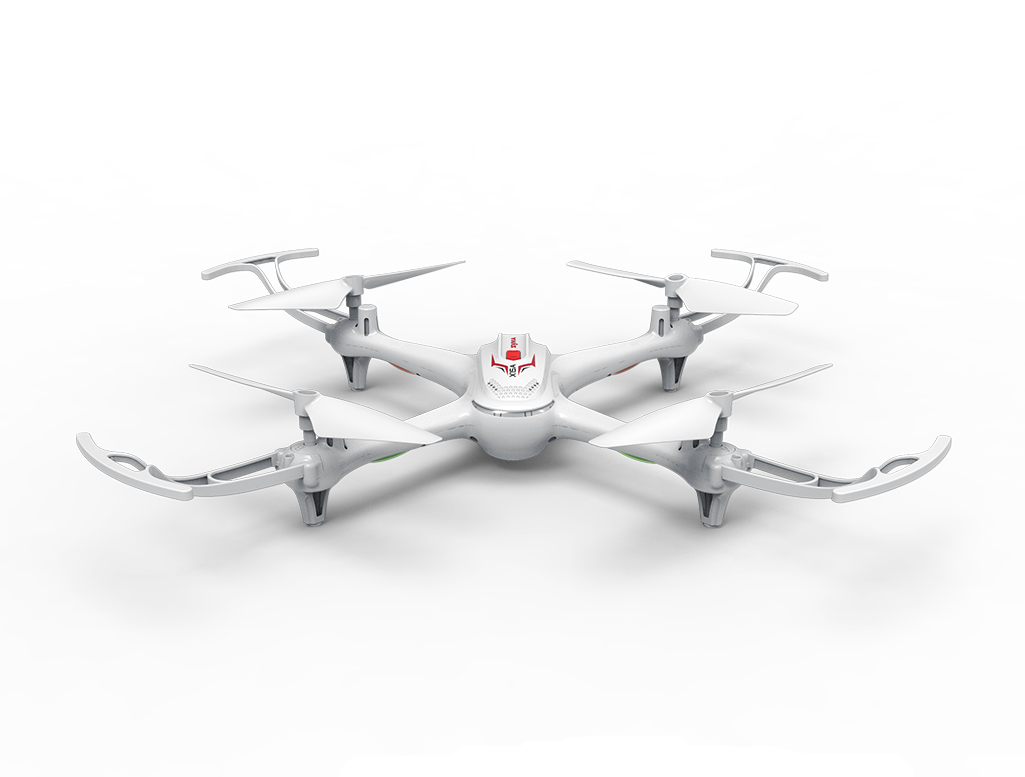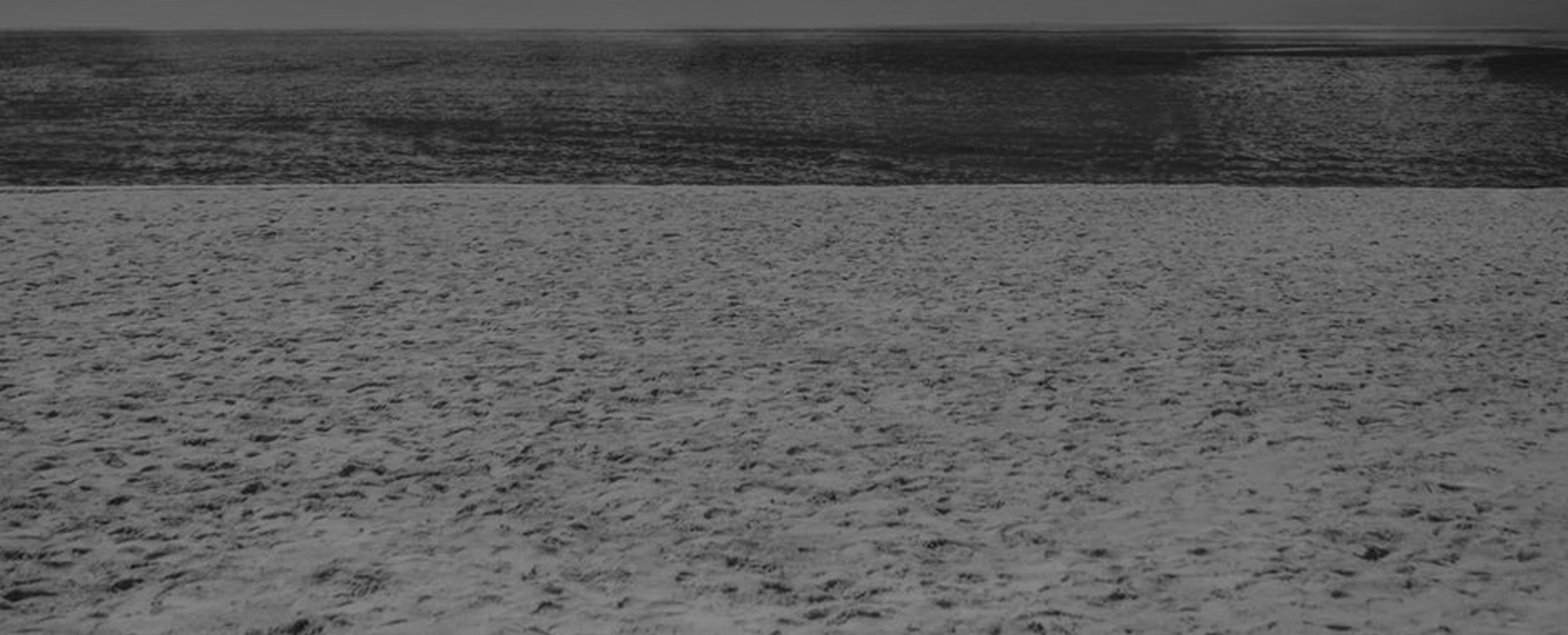 Headless Mode
The aircraft will always follow the command from the remote control once enter into the headless mode.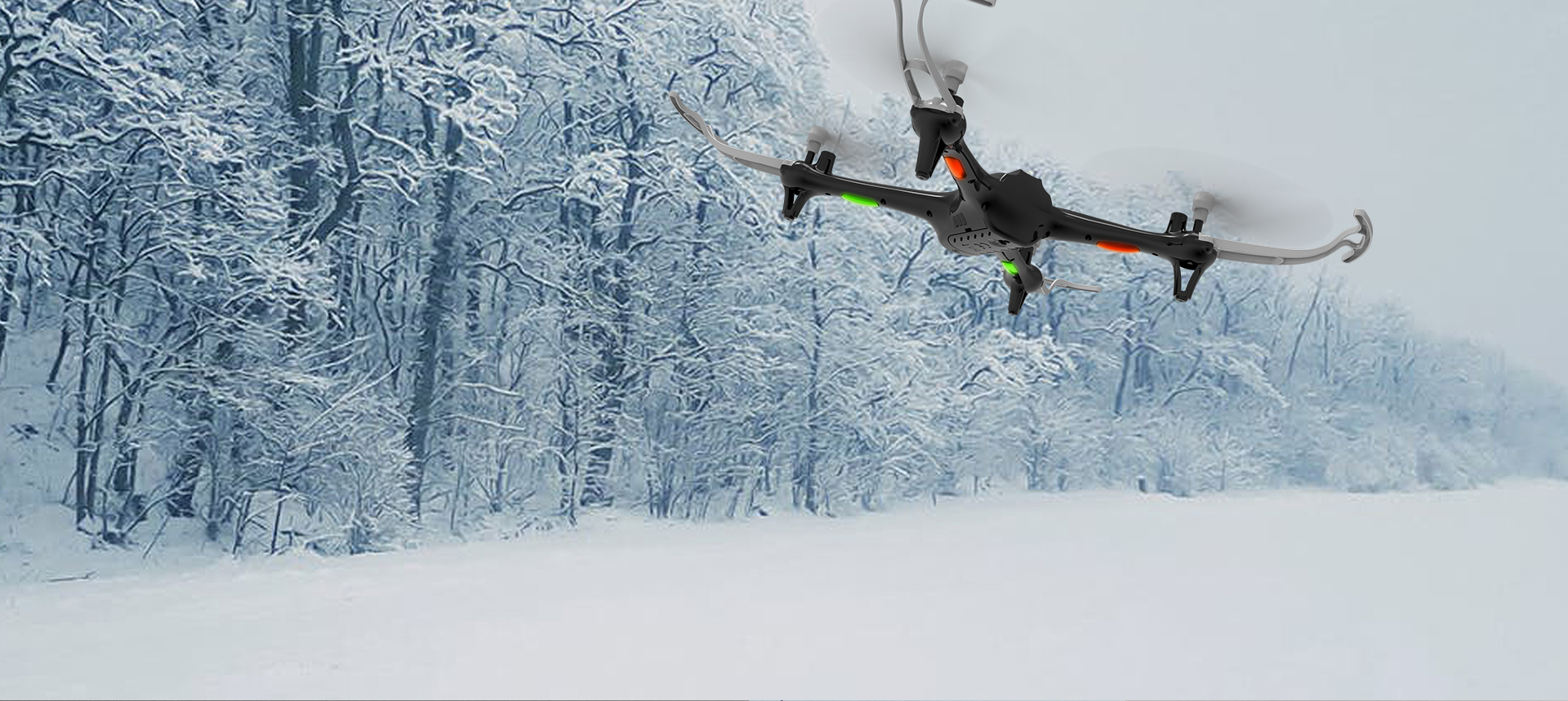 FLIPS
Can perform tumbling patterns such as up & down, backward & forward, left & right and even flips, etc. Remarks: Tumbling pattern can only be  performed under HIGH speed mode.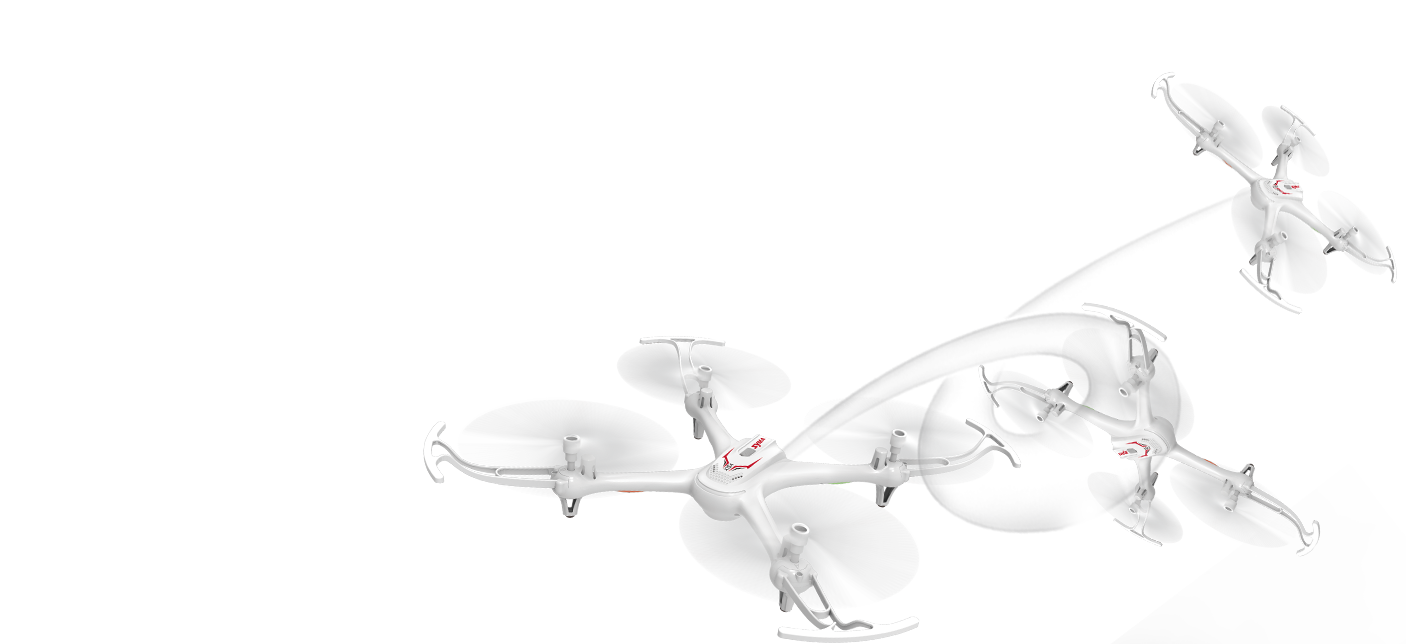 DOUBLE PROTECTION
1. Low Battery Protection: When the indicator lights are flashing, it means Syma X15A is in low battery. At this time, please return Syma X15A to home with your controller. If the battery is insufficient for returning home, Syma X15A will be landed automatically .

2. Overcurrent Protection: When the propeller of Syma X15A is being knocked / jammed while in flying mode, the over-current function will automatically stop the movement of the propeller to protect the damage of the drone itself.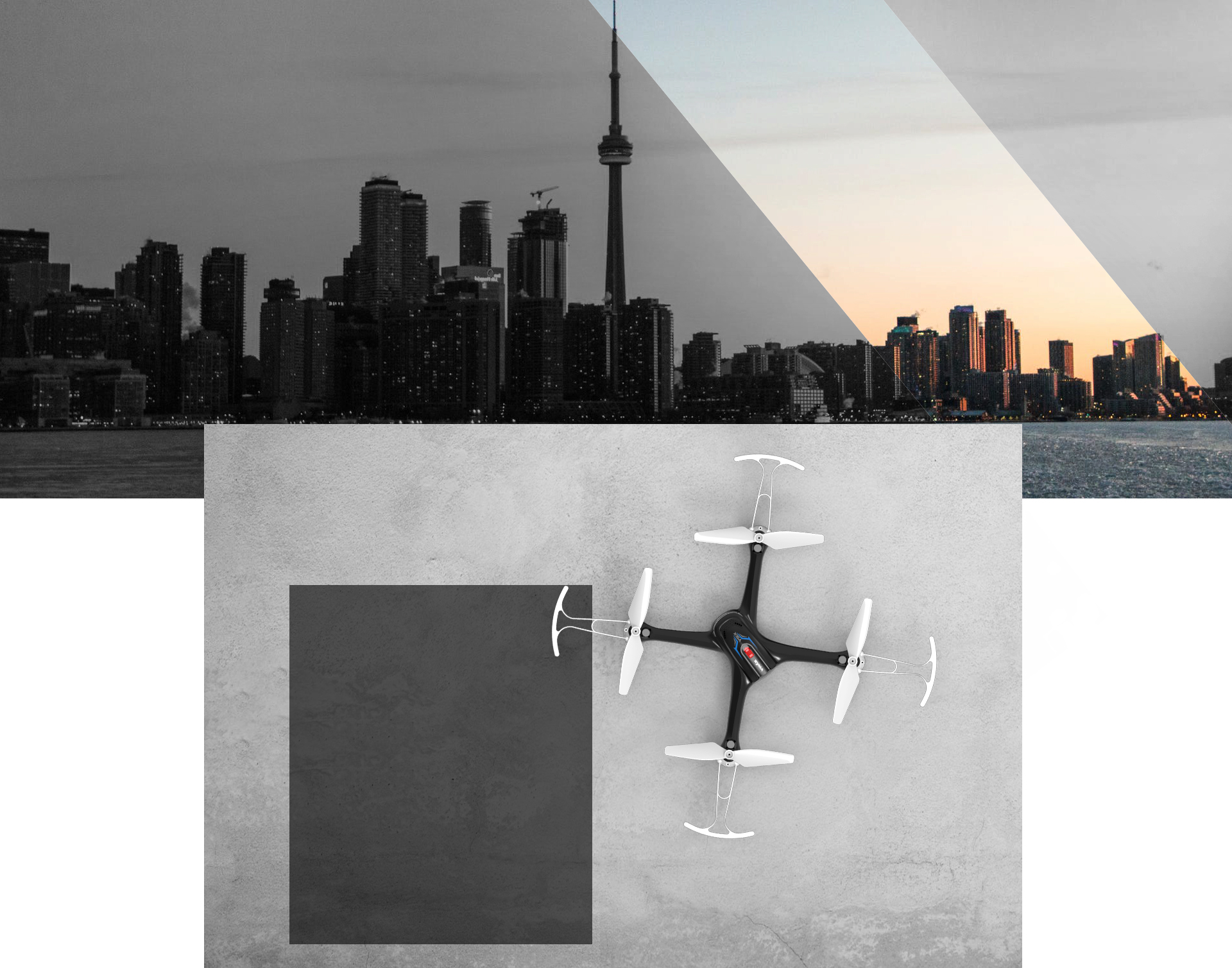 High standard shell material
ABS body shell material, so higher toughness, better corrosion resistance, Streamlined body shape with lower wind resistance.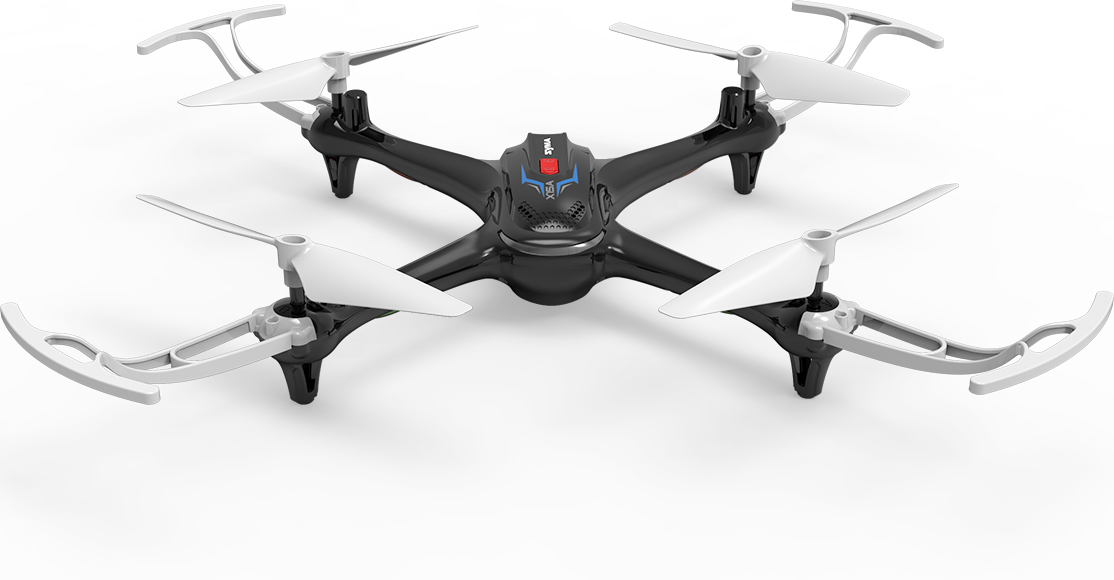 LED Navigation lights
Colorful navigation lights provide you magical experience througout day & night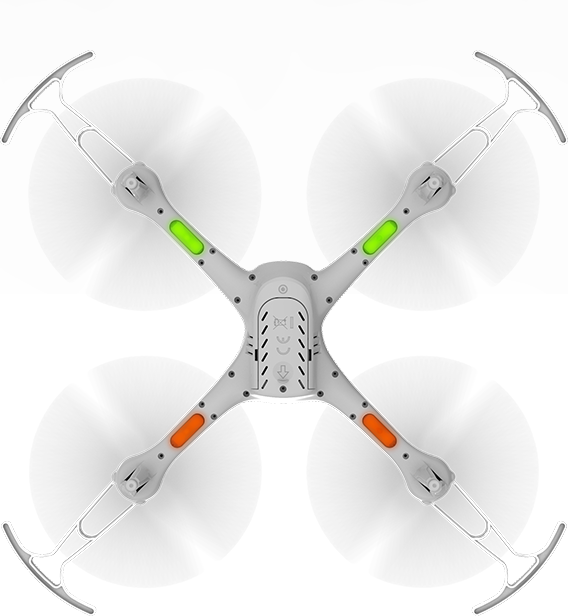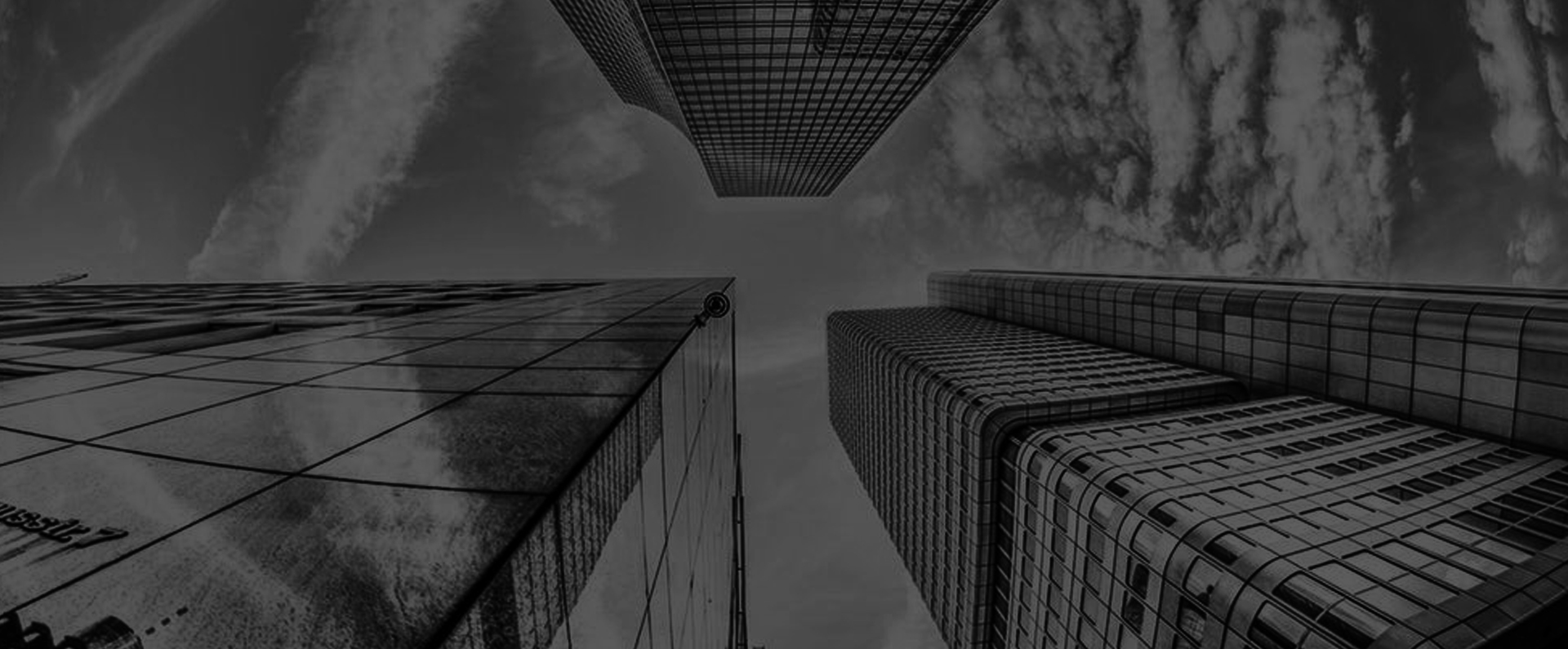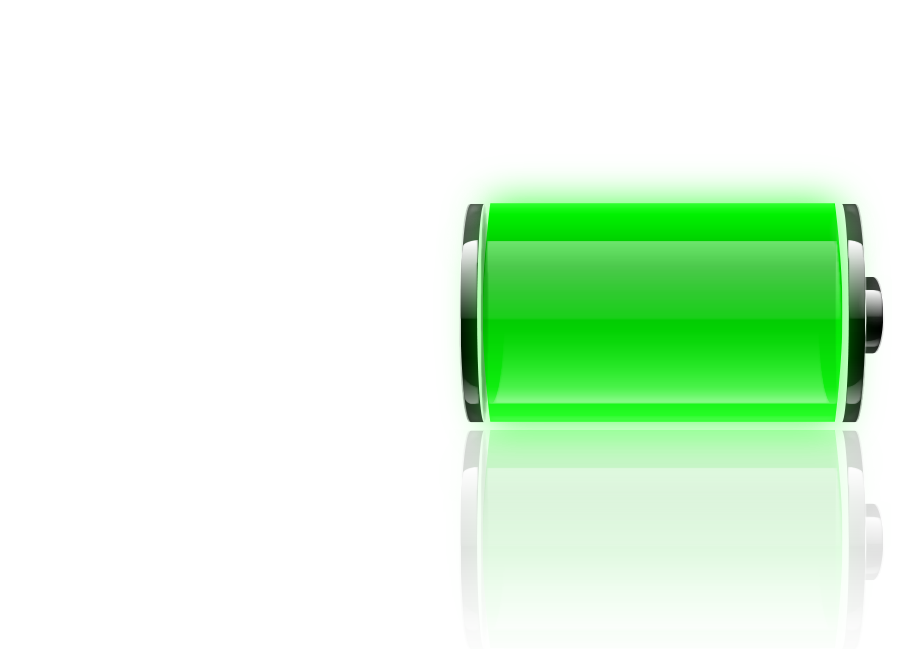 HIGH CAPACITY BATTERY
With new high-energy cell and advanced battery management system, it can offer sufficient power for drone. The battery must charge with special charger that made by SYMA authority.
3.7V 400 mAh
The charging time is about 80 minutes
Hover flying time is approximately 11 minutes
It is recommended to use Syma charging cable only to ensure the safety.

TRANSMITTER INSTRUCTION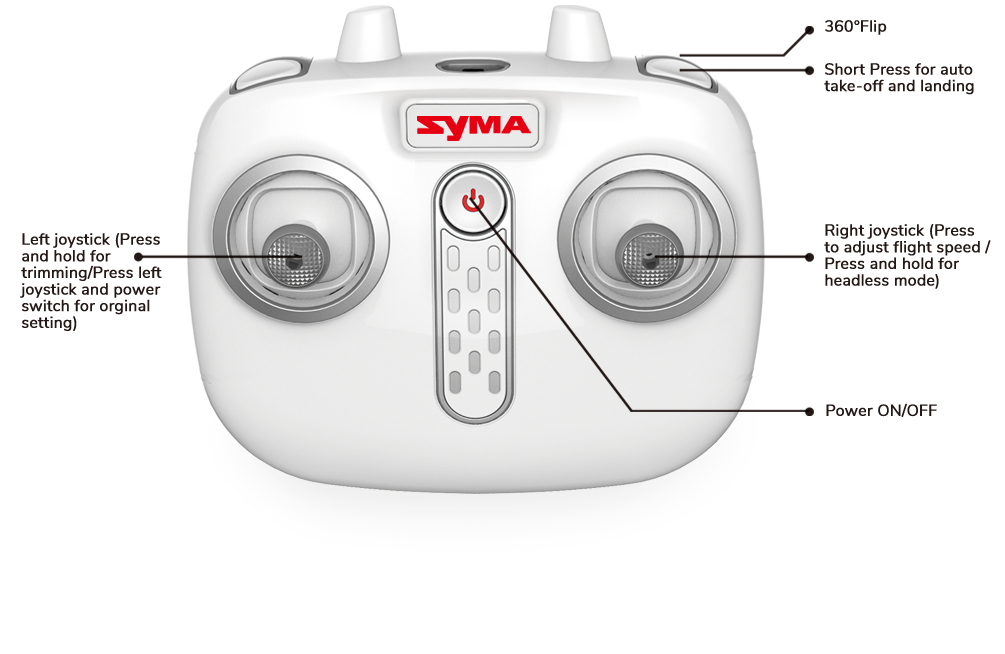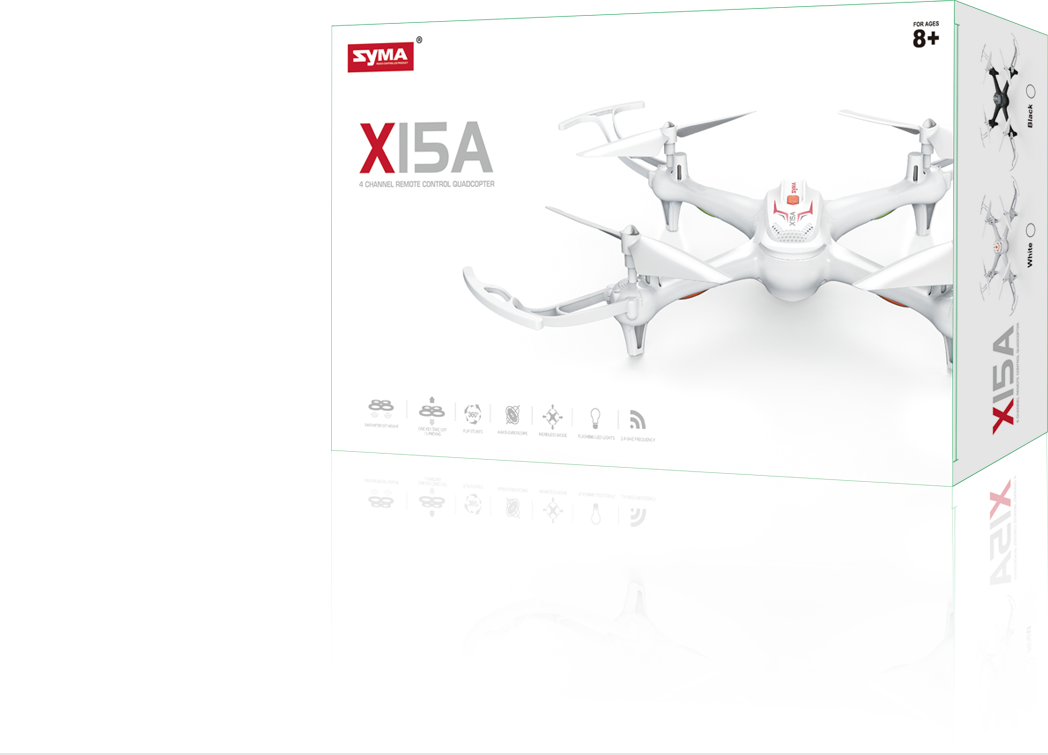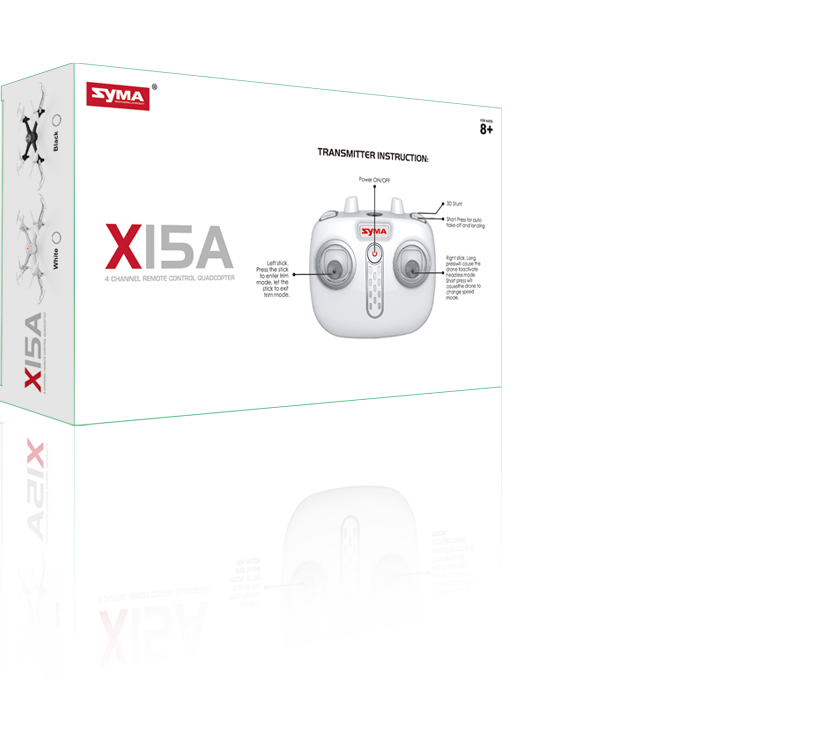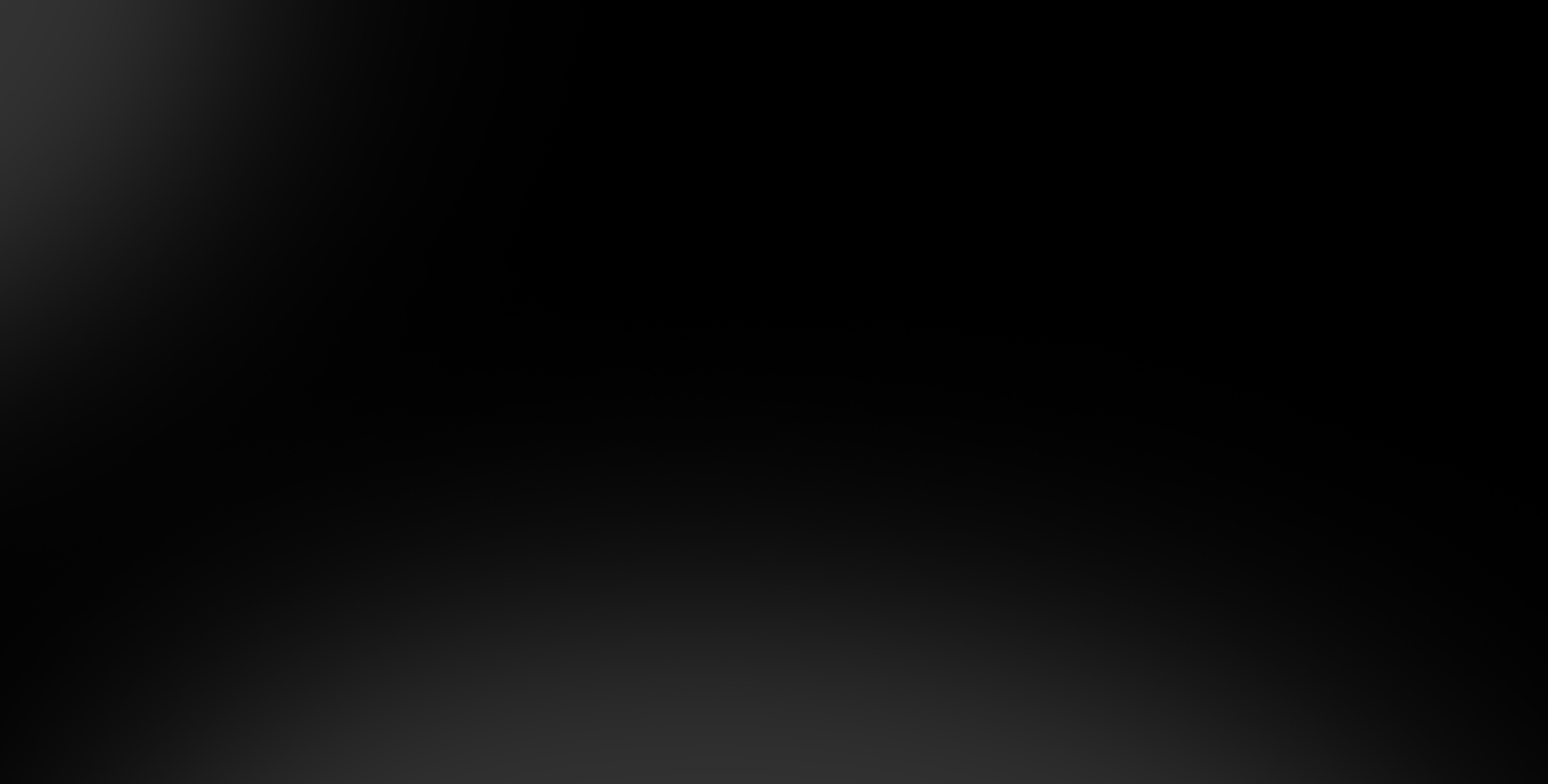 Main specifications
Item No.: X15A
Battery: 3.7V 400mAh Li-ion(included)
Charging time: About 80 minutes
Transmitter Battery: 4"AA" batteries(not included)
Controlling distance: About 25 meters
Plane Weight: 63g
Flying time: More than 11 minutes
Box Size: 34.8 X 6.2 X 20.5 cm
Product Size: 28.9 X 28.9 X 5.1 cm
Frequency: 2.4G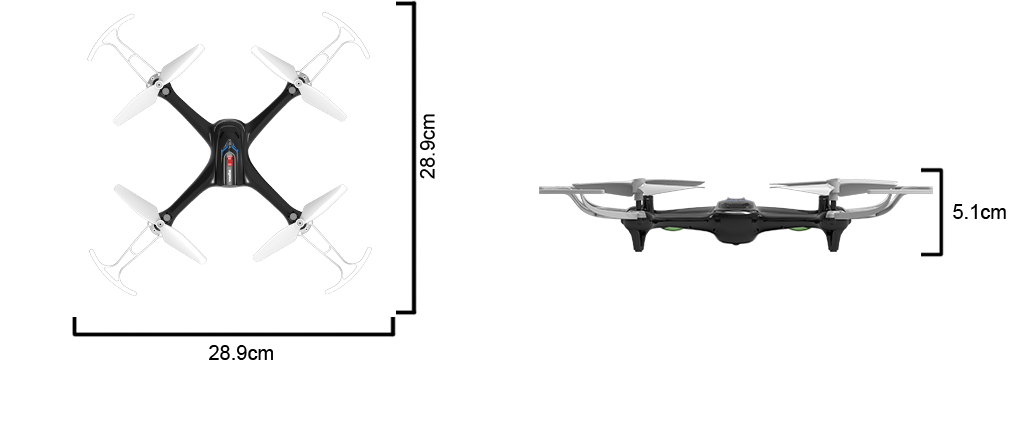 Package description
The following items can be found in this product package:
• Aircraft
• Remote Control
• Main Blade
• USB Charge
• Instruction Manual
• Battery