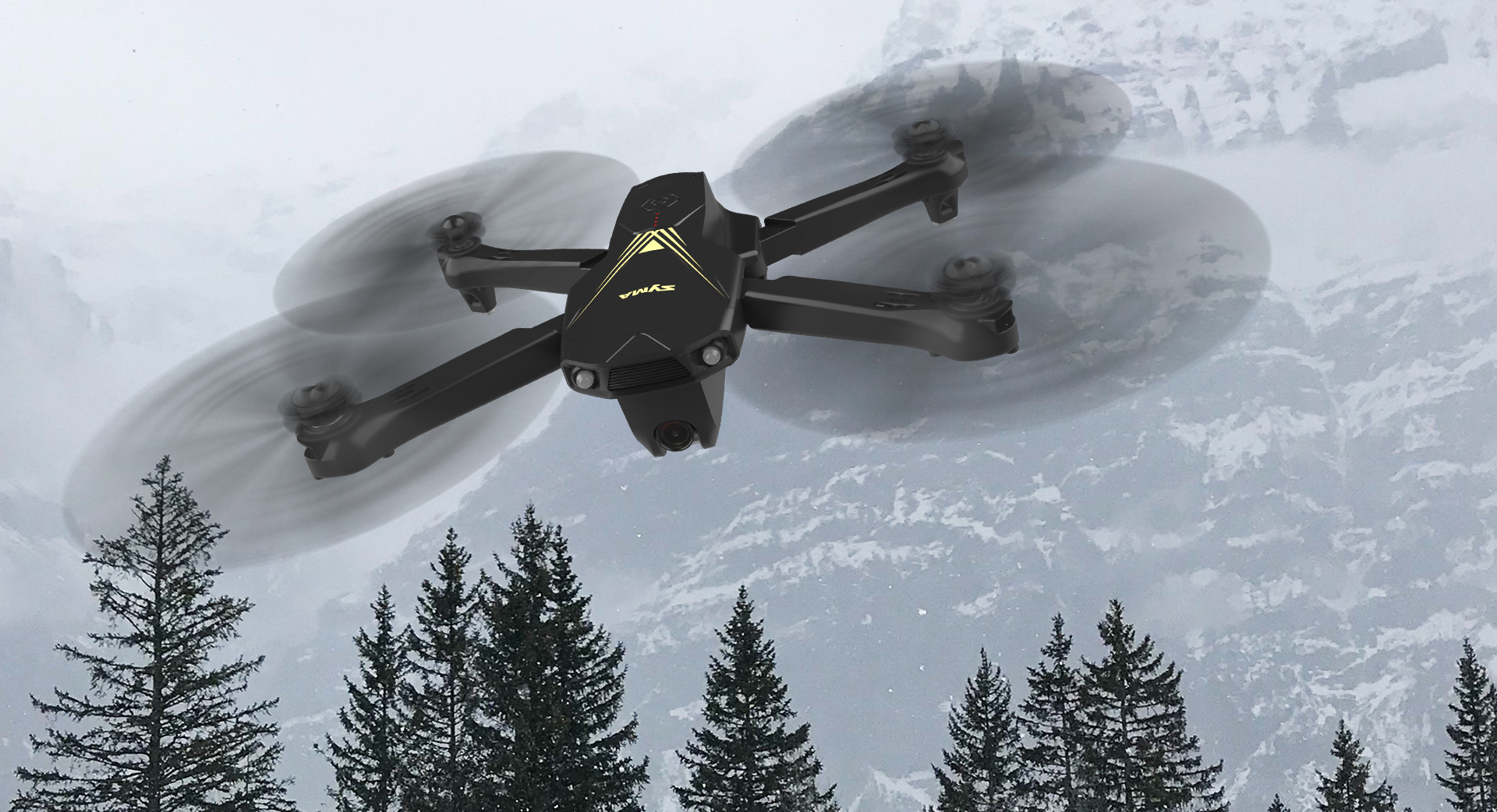 OPTICAL FLOW POSITIONING

FLIGHT PLAN

4K 5G WIFI CAMERA

LONG BATTERY LIFE

DUAL-FREQUENCY TECHNOLOGY

As shown in the figure above,you can adjust the camera to tiltup or down through the buttons "

" and "

"(The camera has an 90°tilt range)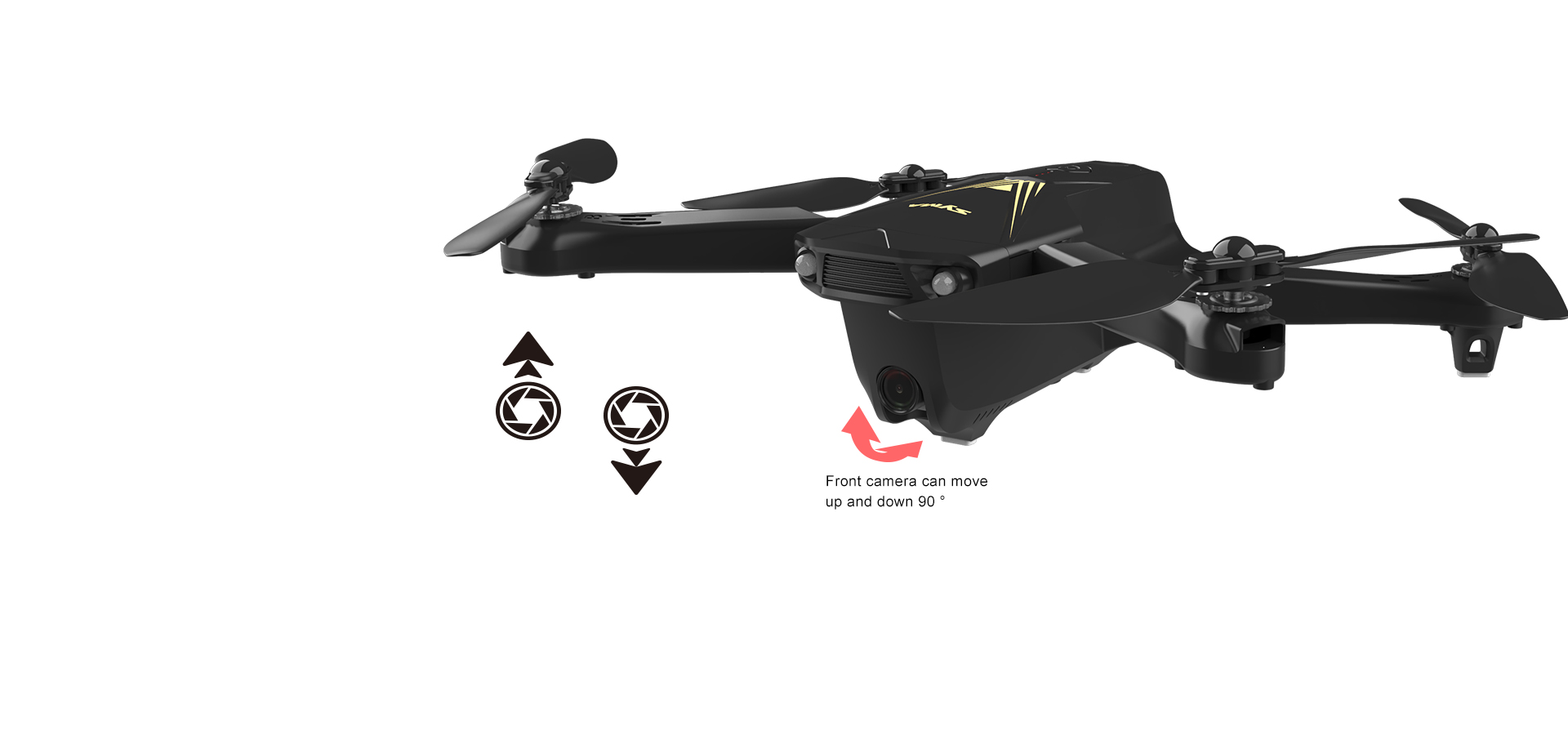 FLIGHT PLAN
Use the mobile phone app to draw the flight plan you need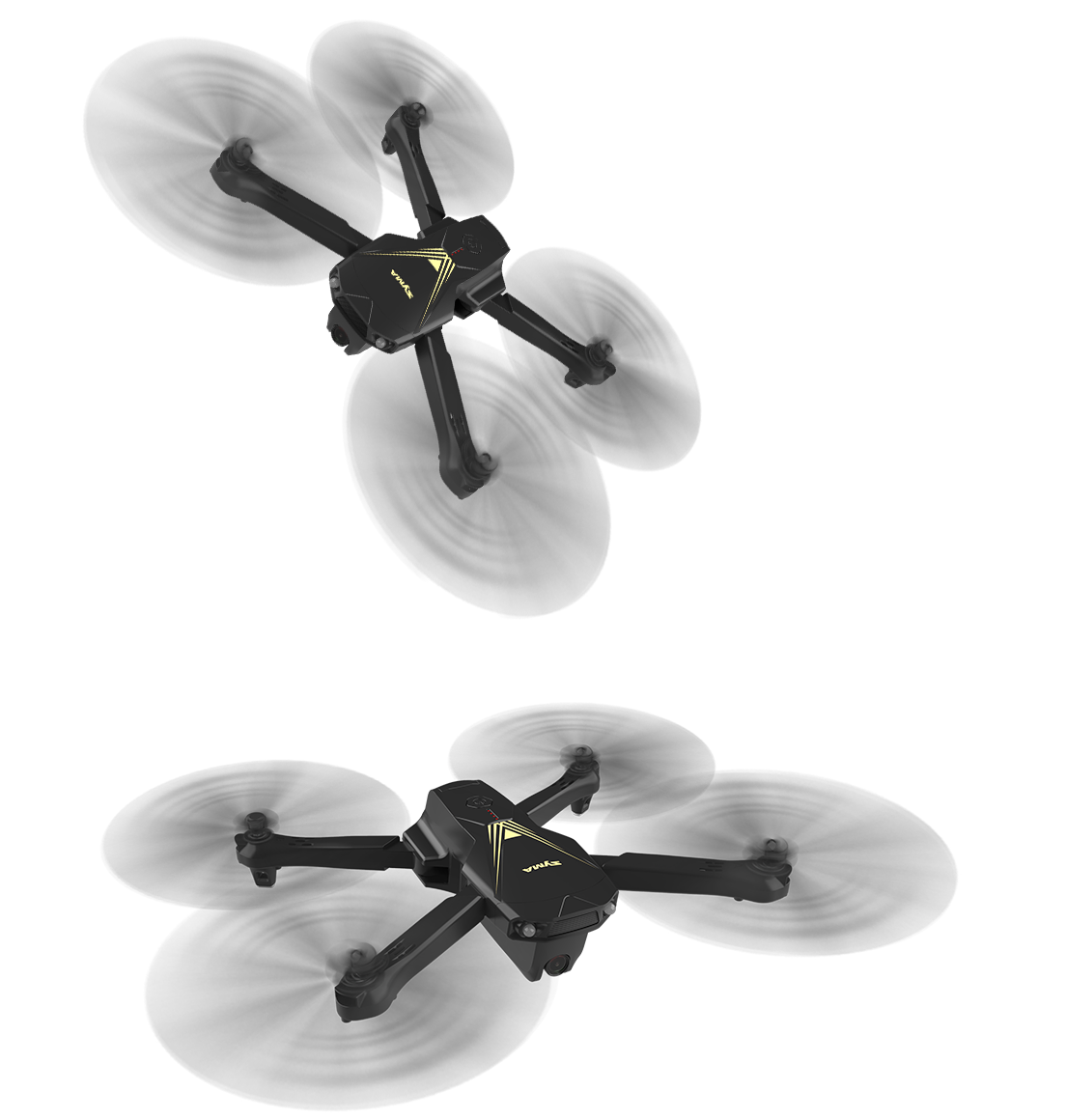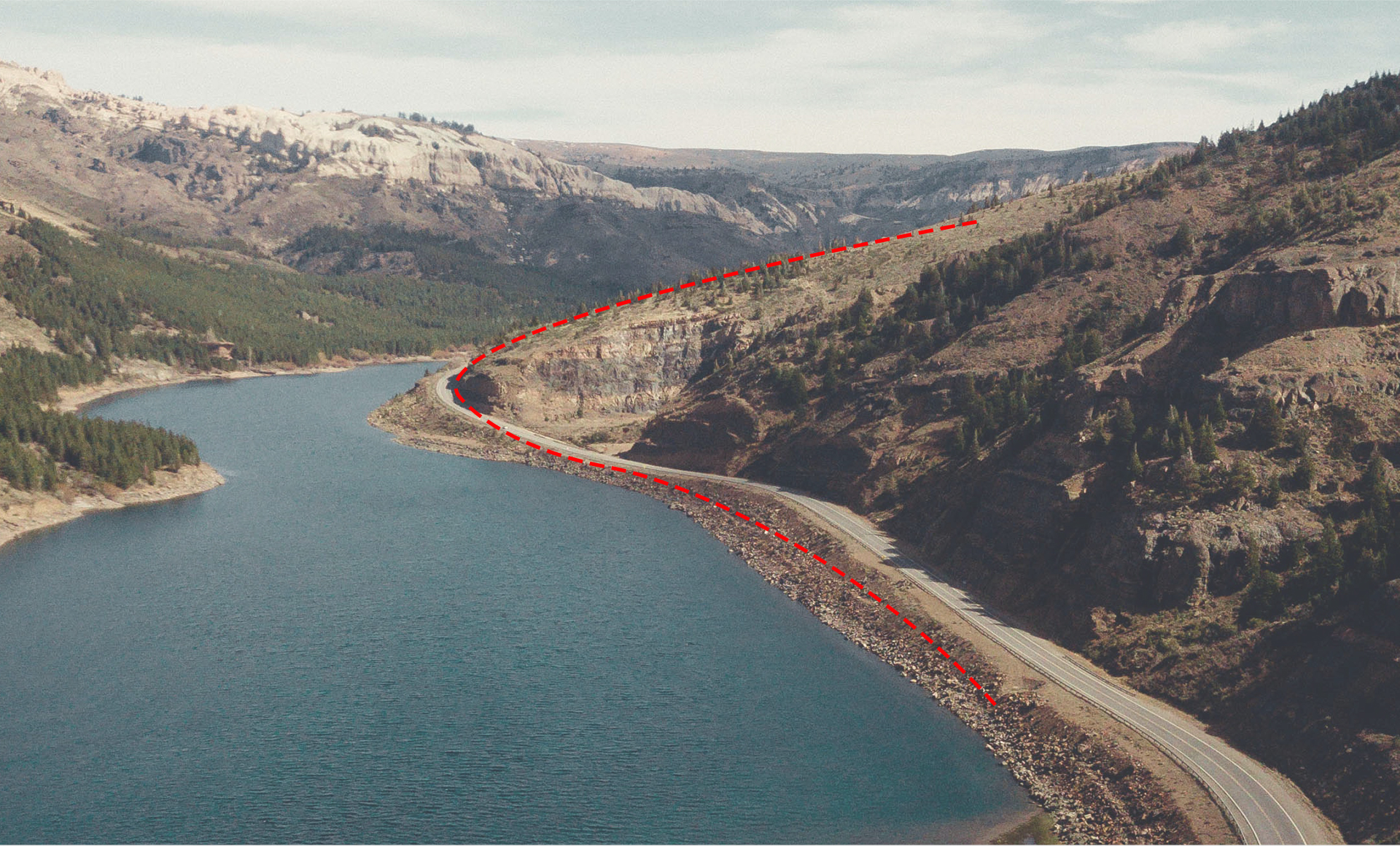 auto-hovering
Under the optical flow positiong mode, the drone will hover flight on a fixed position, can enhance the stability of the flight shooting, improve the sharpness of the shooting.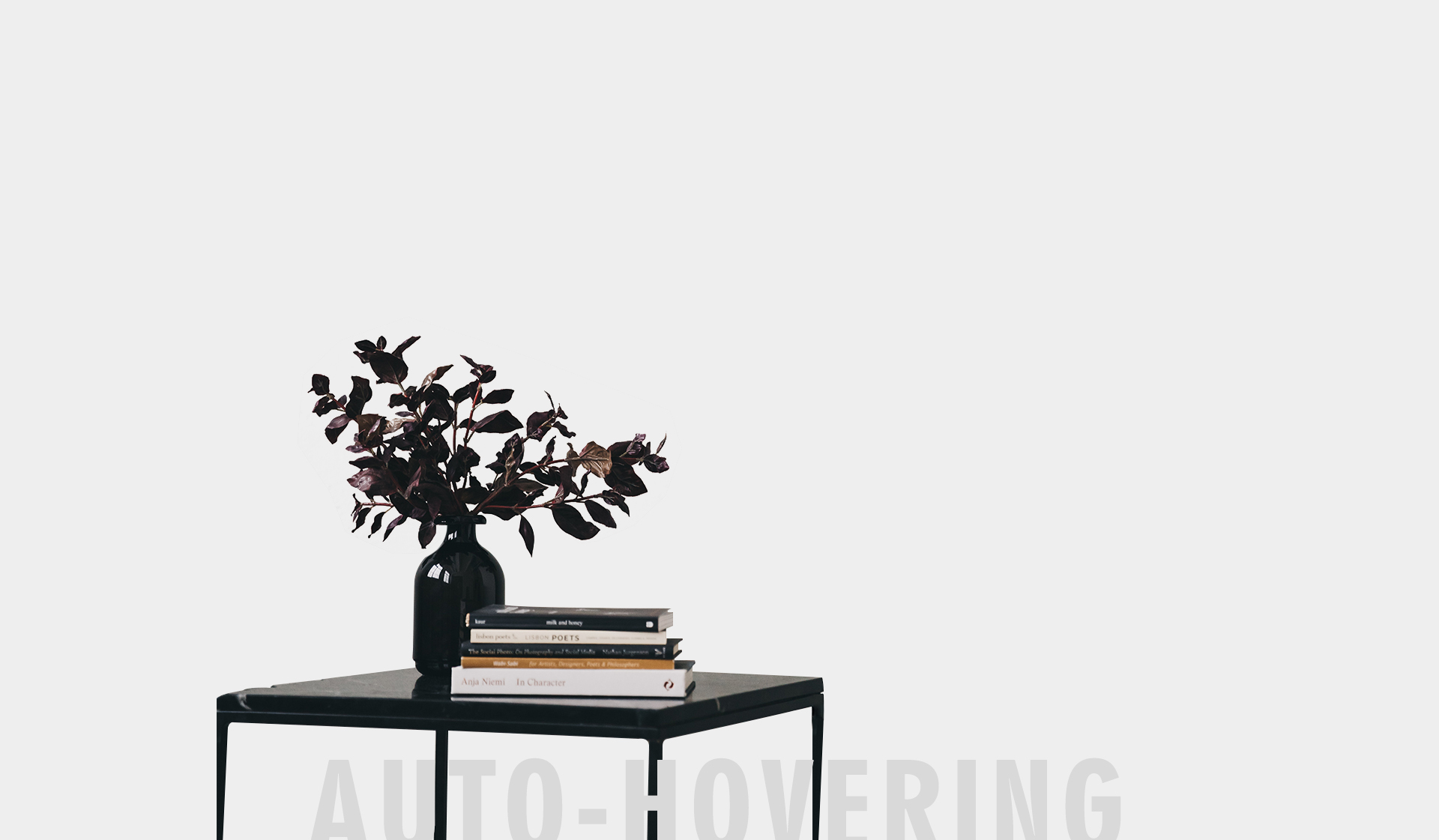 Hollow-core motor
A hollow-core motor is a small DC permanent magnet servo motor. Hollow-core motors use cutting-edge technology that significantly reduces energy consumption and offers stable performance and better control.
FOLDABLE MODE
Z6P drone and remote control are foldable design, so that you travel more convenient to carry.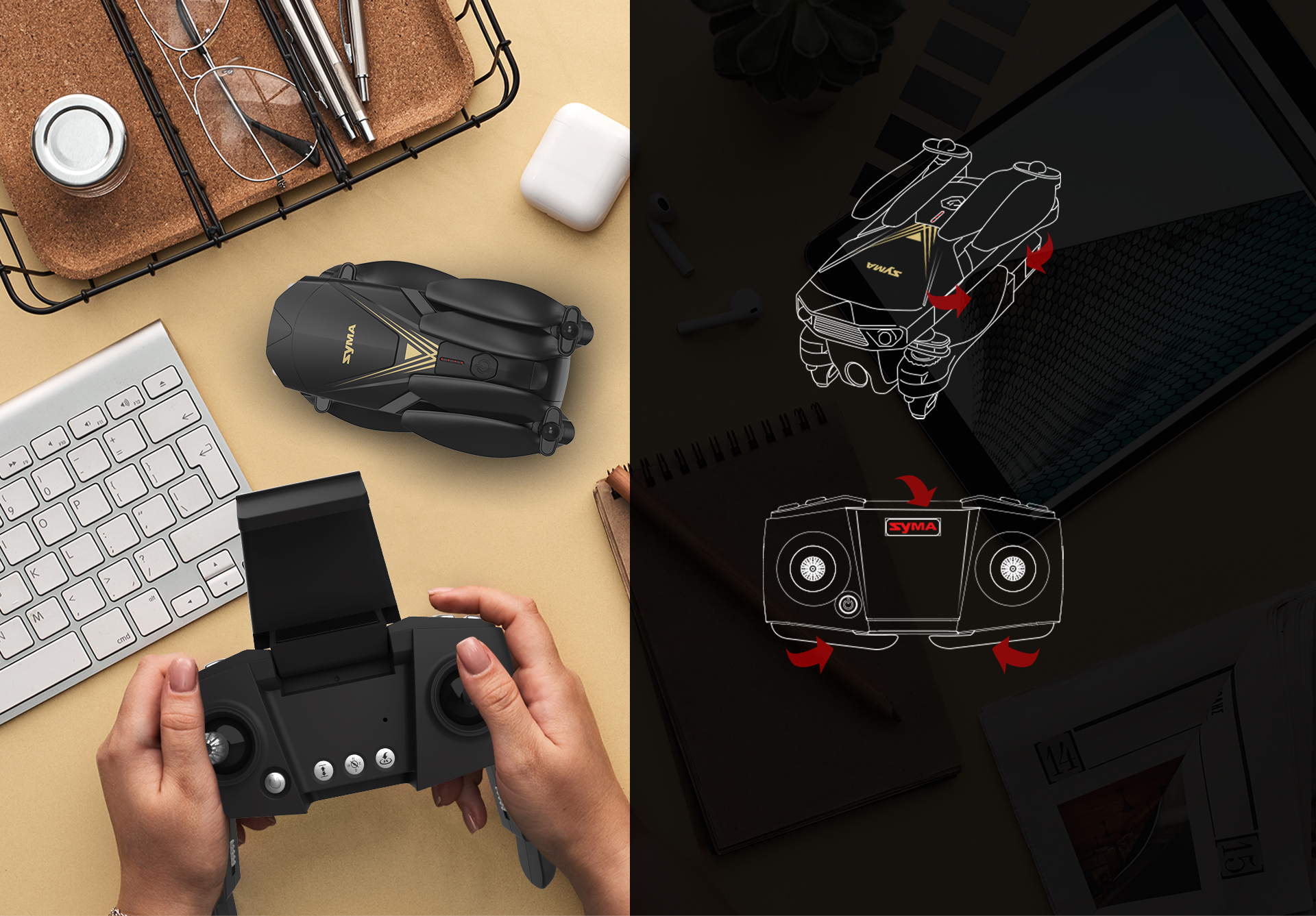 ONE KEY TAKE OFF / LANDING
The quadcopter can be taken off / landed gradually by pressing only one button on the remote control.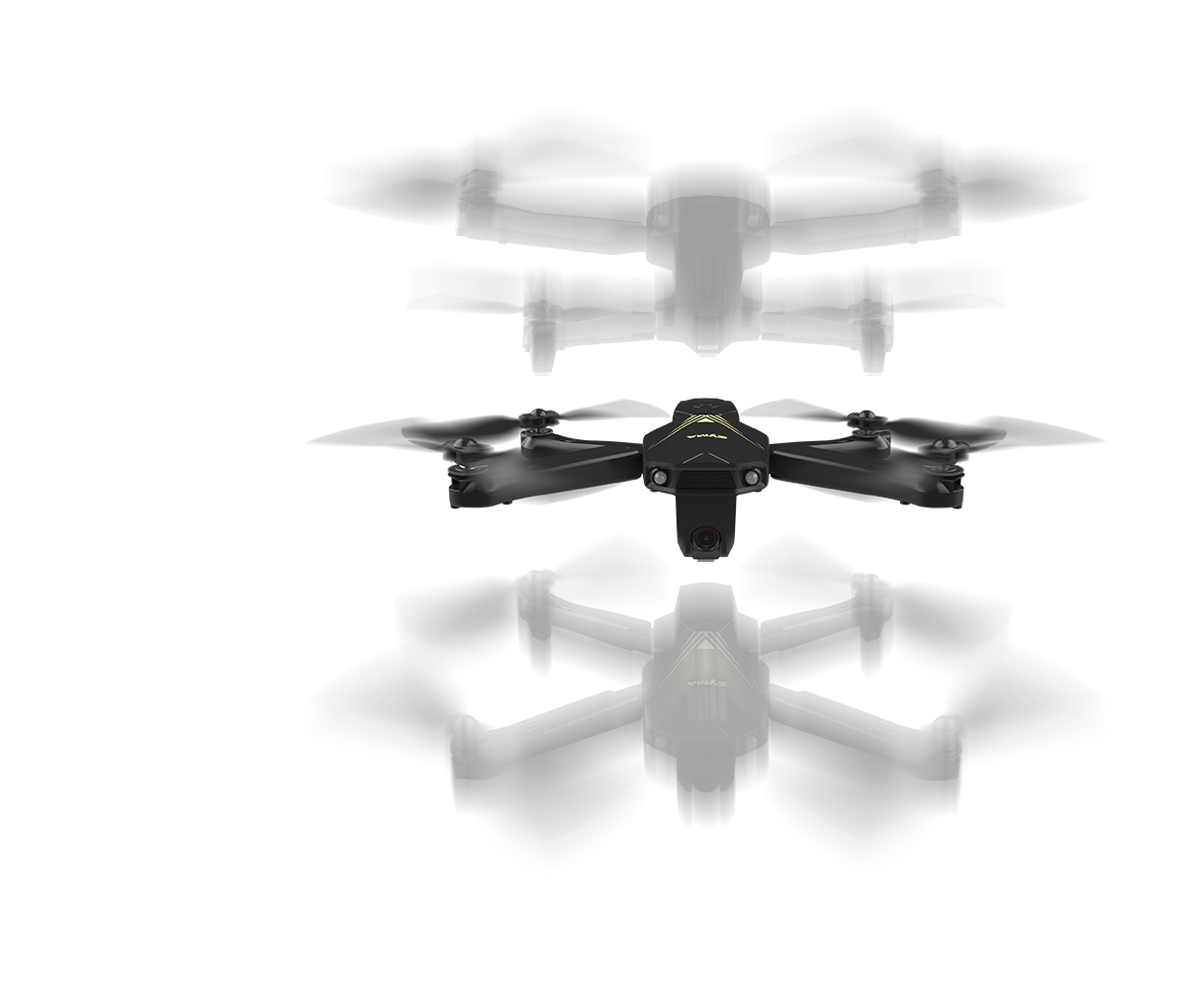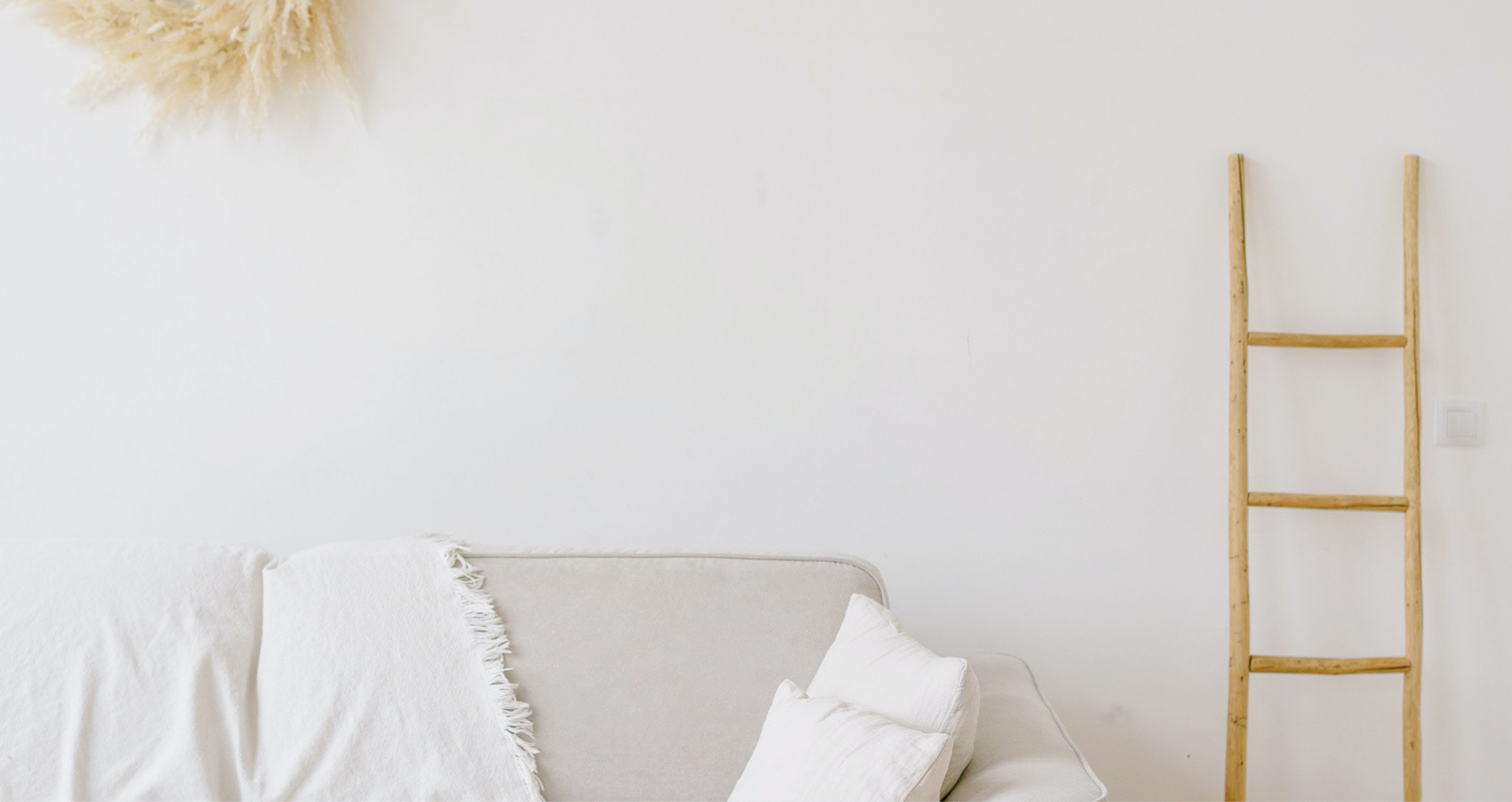 HEADLESS MODE
Headless Mode makes it easier to control the drone and let the drone fly back. you can total control for a straightforward, easy & stable flying experience.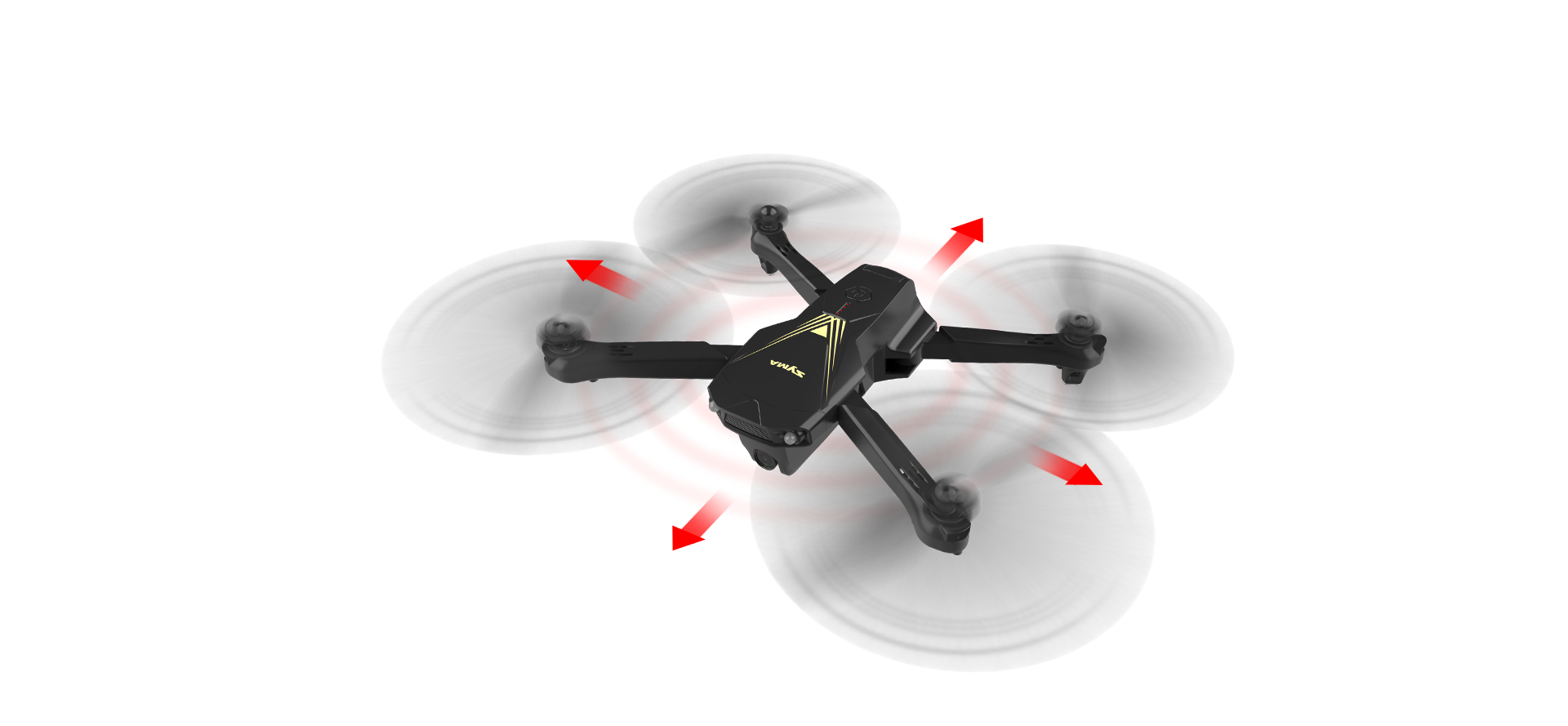 REMOTE CONTROL OVERVIEW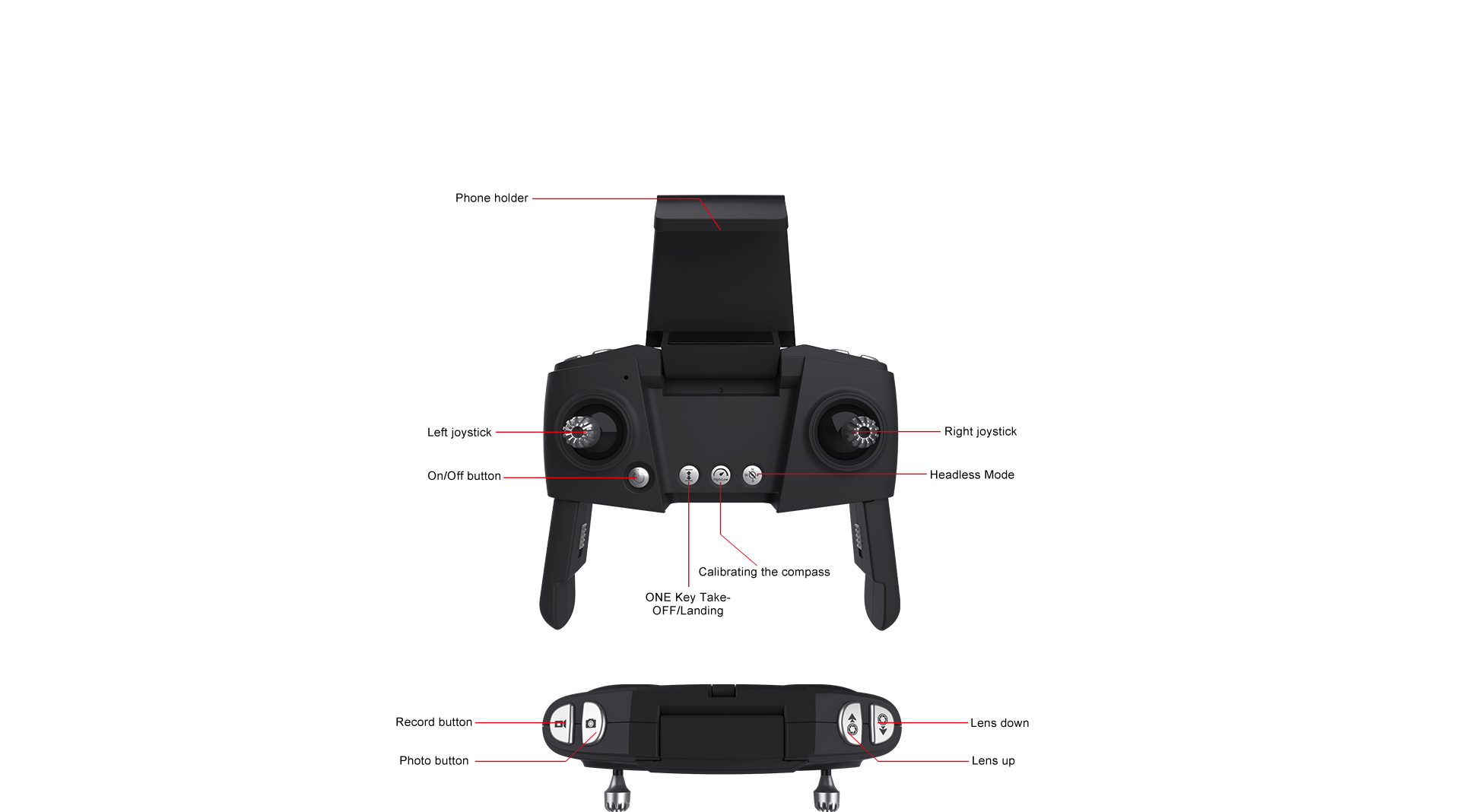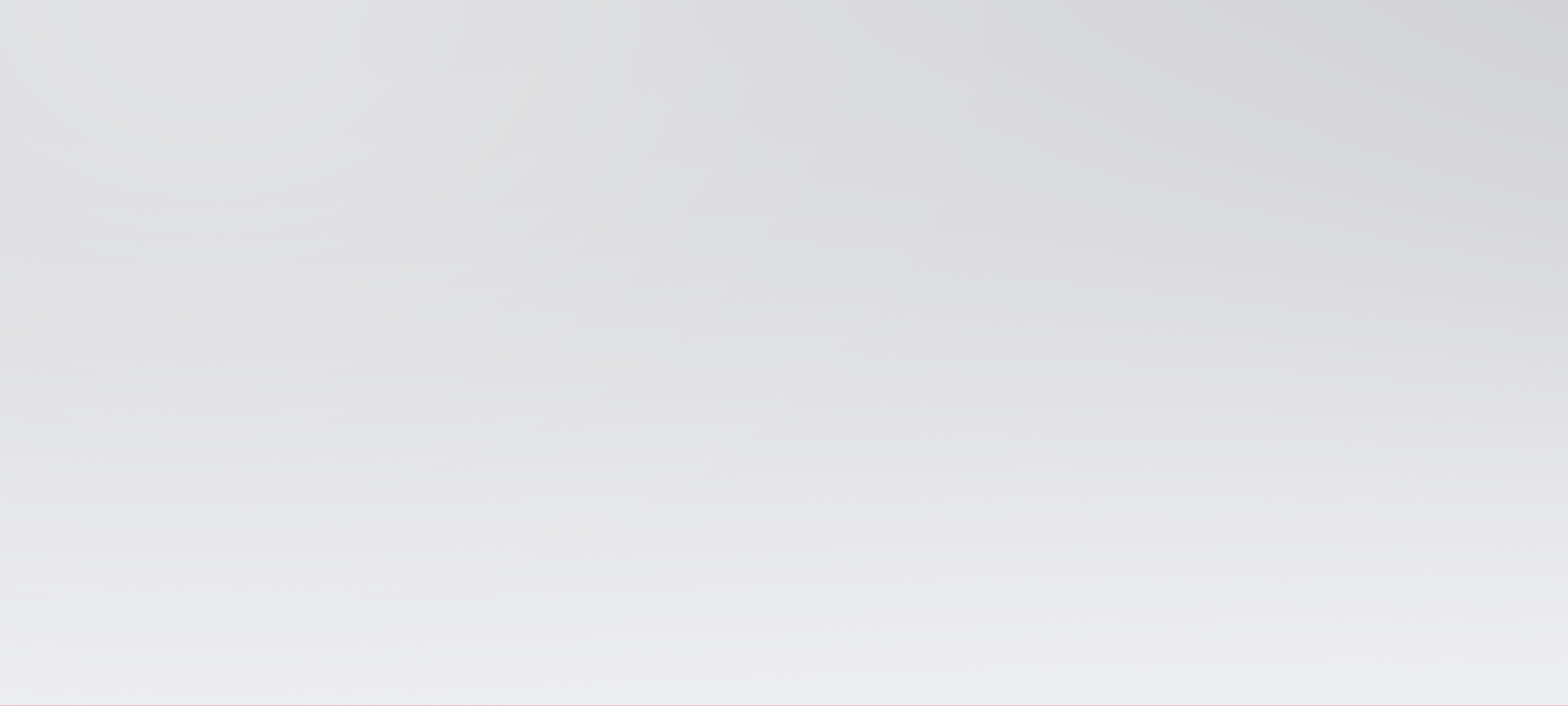 Main specifications

Model no. : Z6P
Remote-controlled vehicle battery : 3.8V/1300mAh
Remote Charging batteries : 4 x "AAA" batteries (not included)
Dimensions : 36 x 30 x 7 cm
Packaging dimensions : 20.9 x 18.4 x 10.5 cm
Range : approx. 100 metres
Flight time : approx. 13 minutes
WIFI Video Distance : within 100 meters fluency
Charging time : approx. 60minutes
Remote control frequency : 2.4 GHz

PACKAGE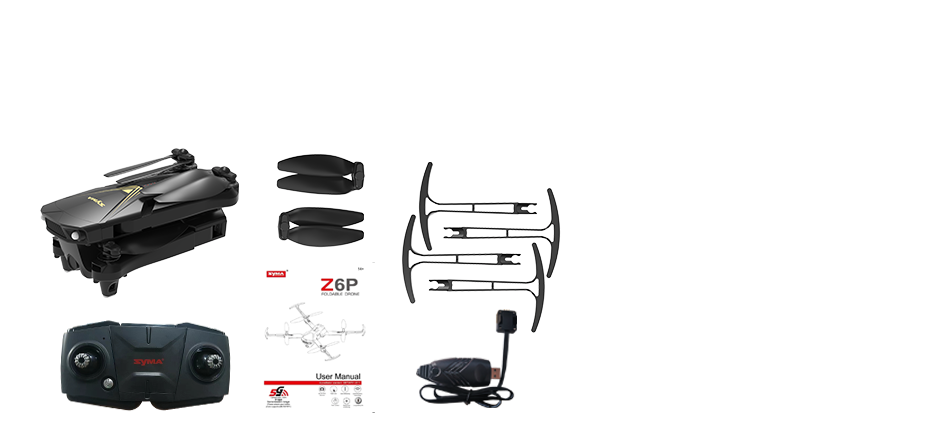 • Quadcopter X1
• Remote control X1
• Propeller blades X4
• USB charging cable X1
• Clockwise/anticlockwish propellers X2
• Manual X1