TAKE-OFF/LANDING

FLIP STUNTS

6 AXIS GYROSCOPE

FLASHING LED LIGHTS

2.4 GHZ FREQUENCY

HOVED FUNCTION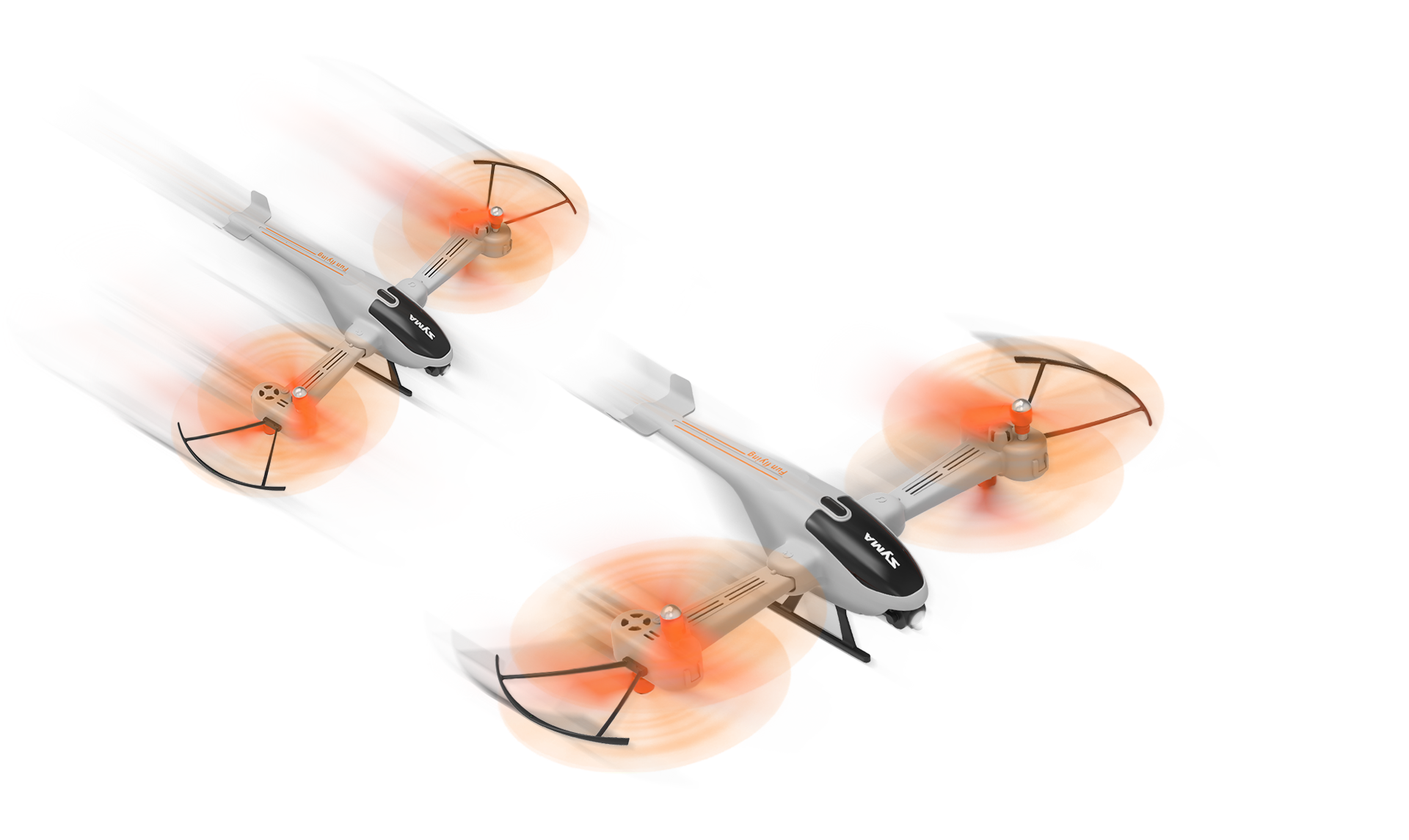 2 SPEED Switch
Free switching between high-speed mode and low-speed mode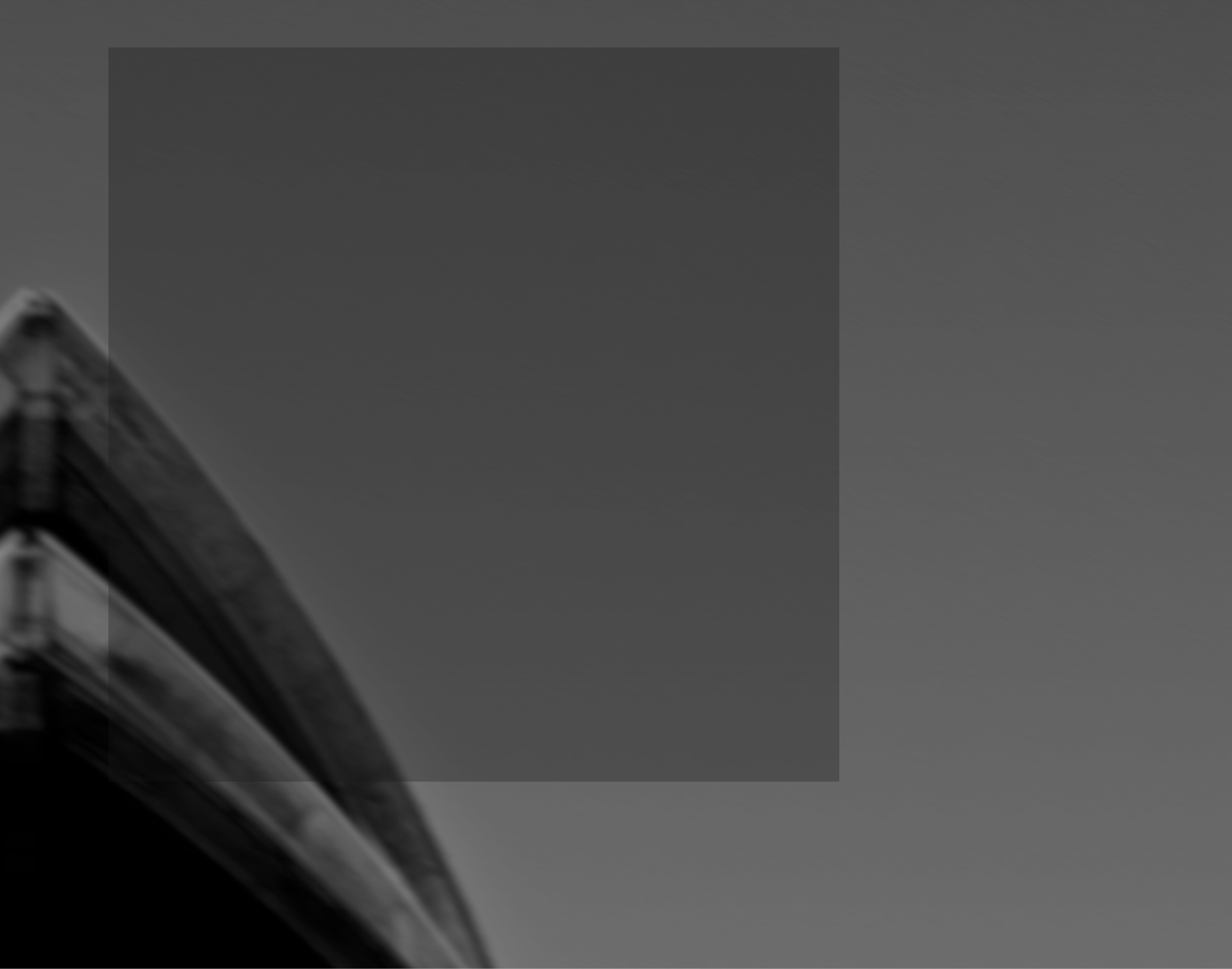 Stunt functions
Press the spin button on the top-left of the remote control while holding the right joystick to the left or right. The quadcopter will spin to the left or right accordingly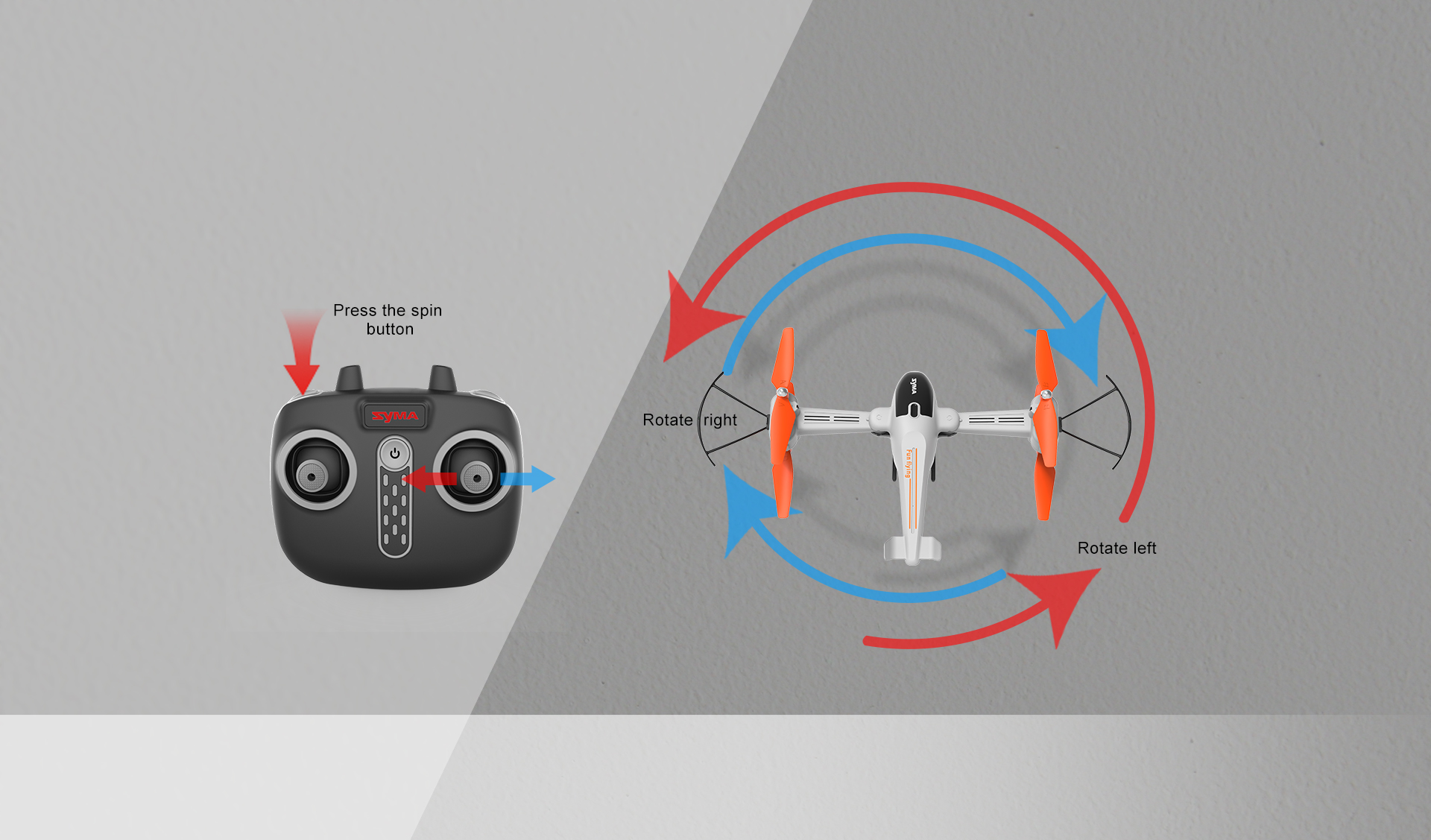 Press the spin button on the top-left of the remote control and move the right joystick to the top or bottom. The quadcopter will spin in circles and ascend for approximately 60-90cm.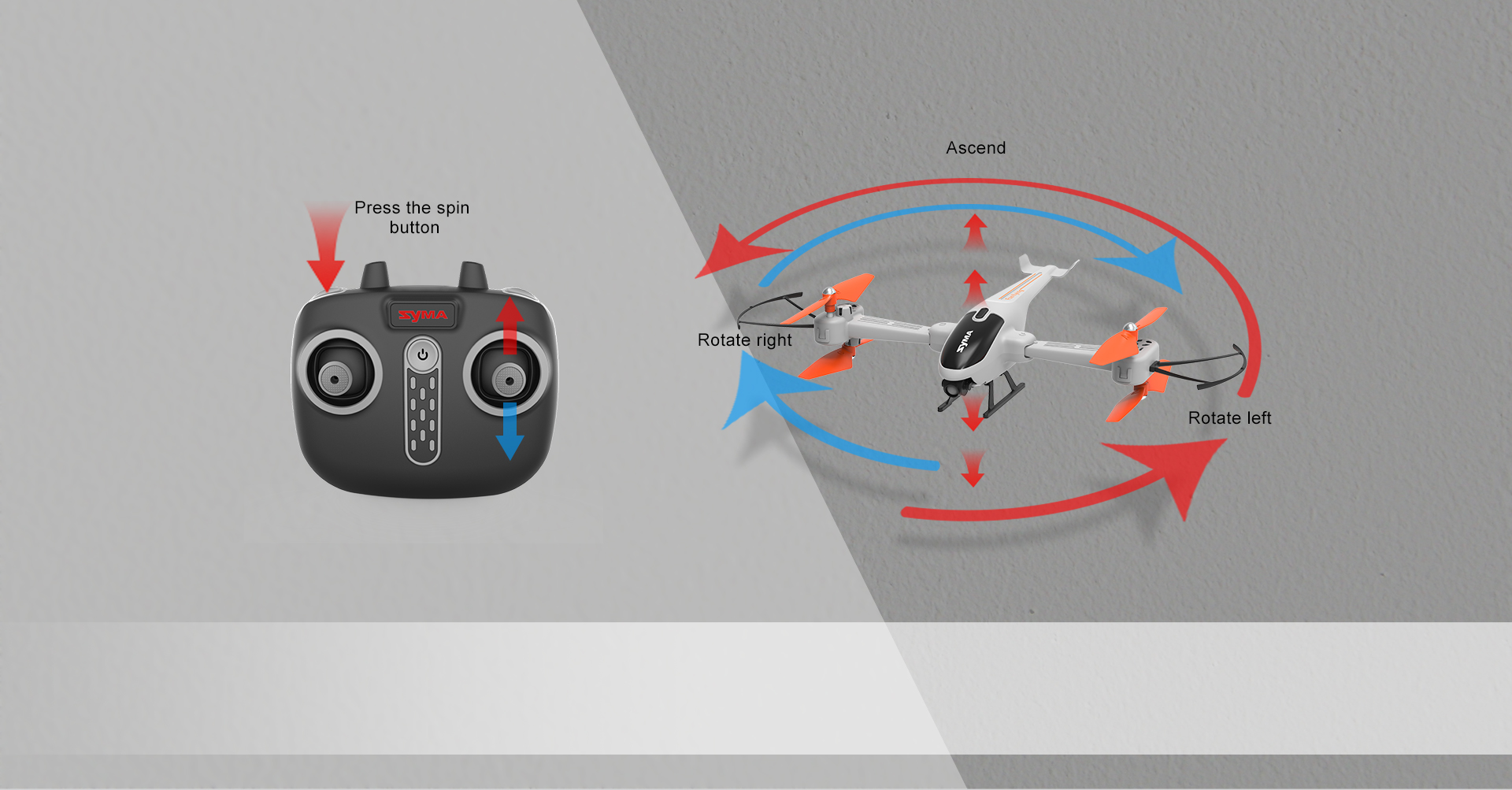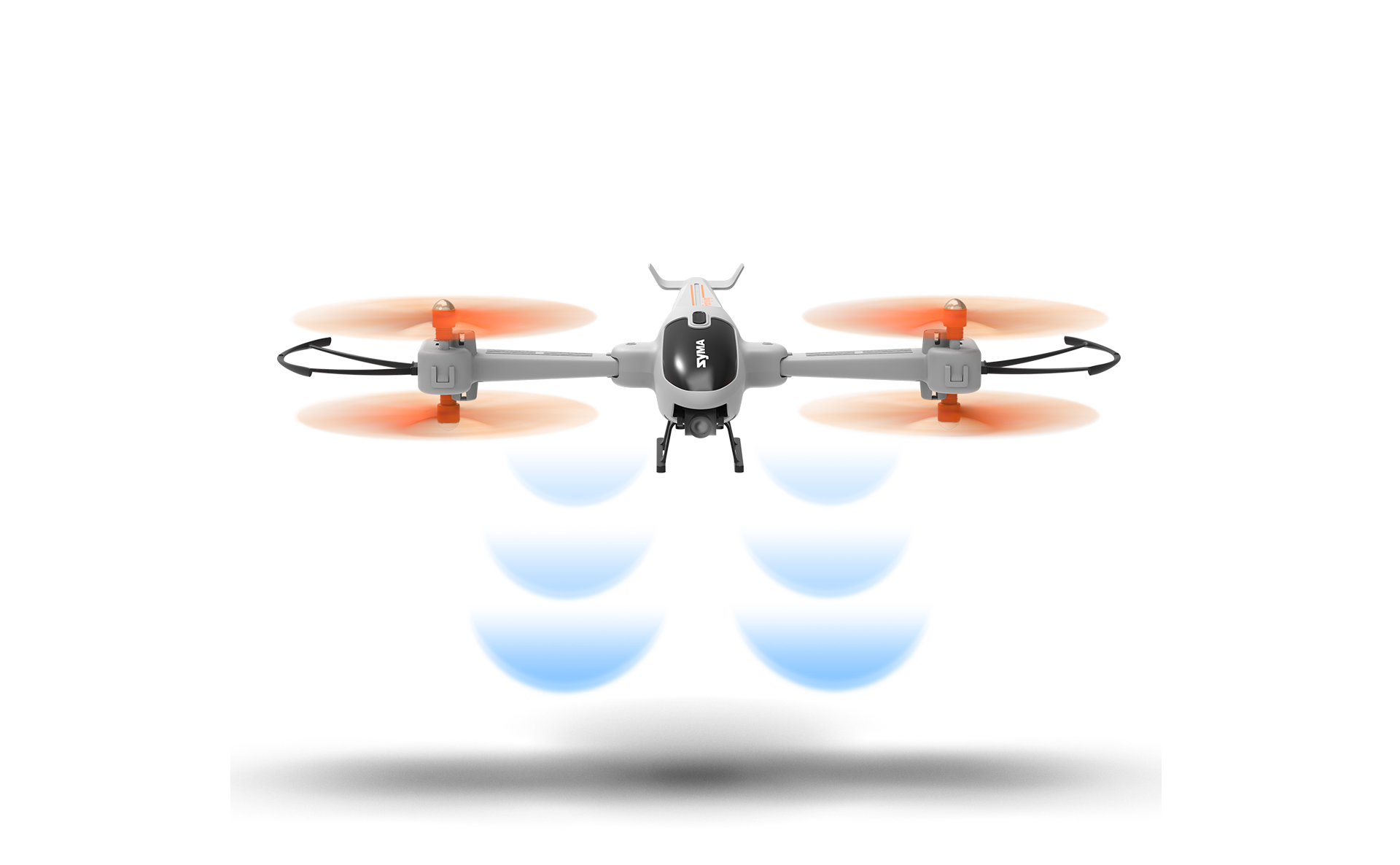 Altitude hold function
Move the joystick up or down to return to the hover altitude - ideal for beginners.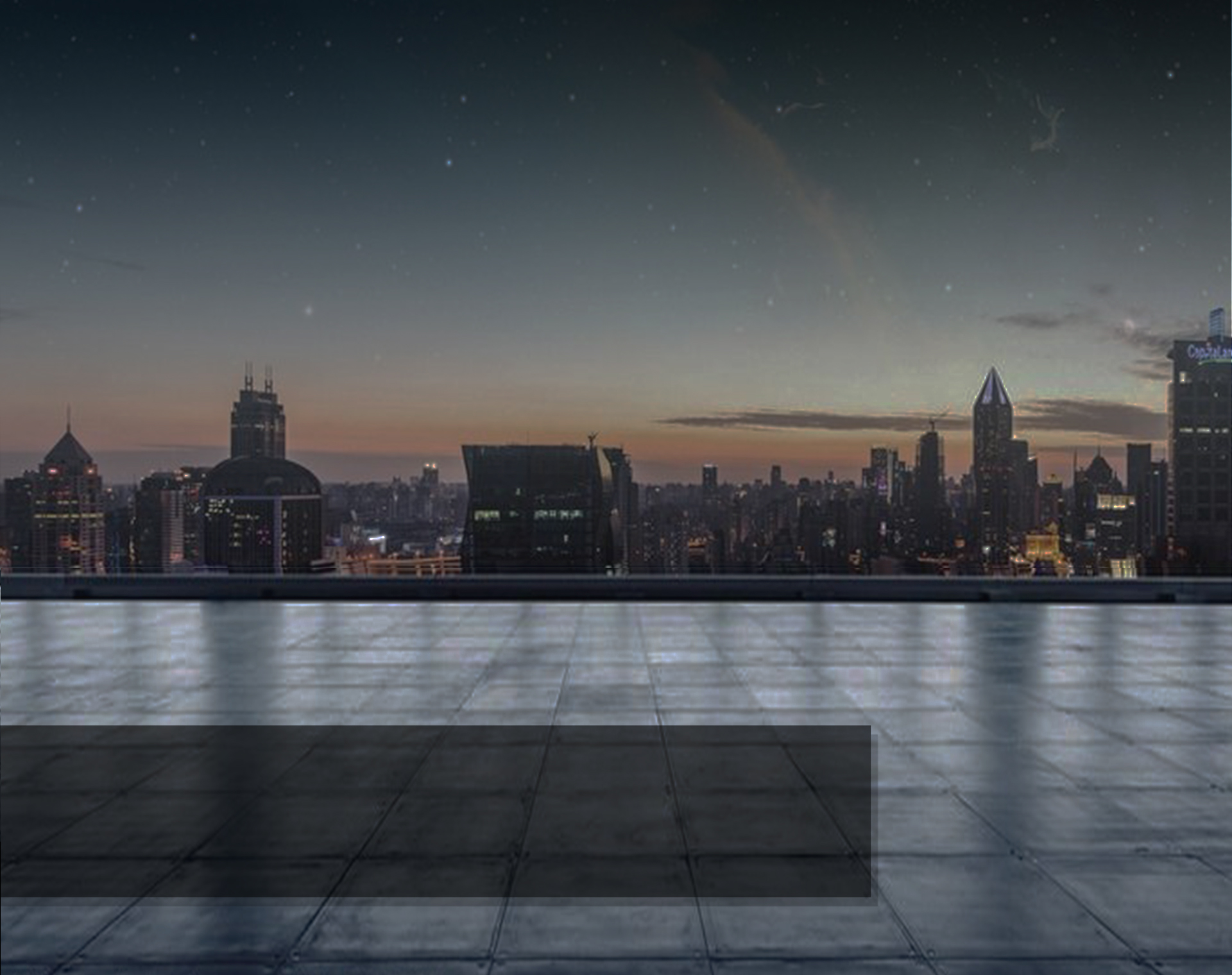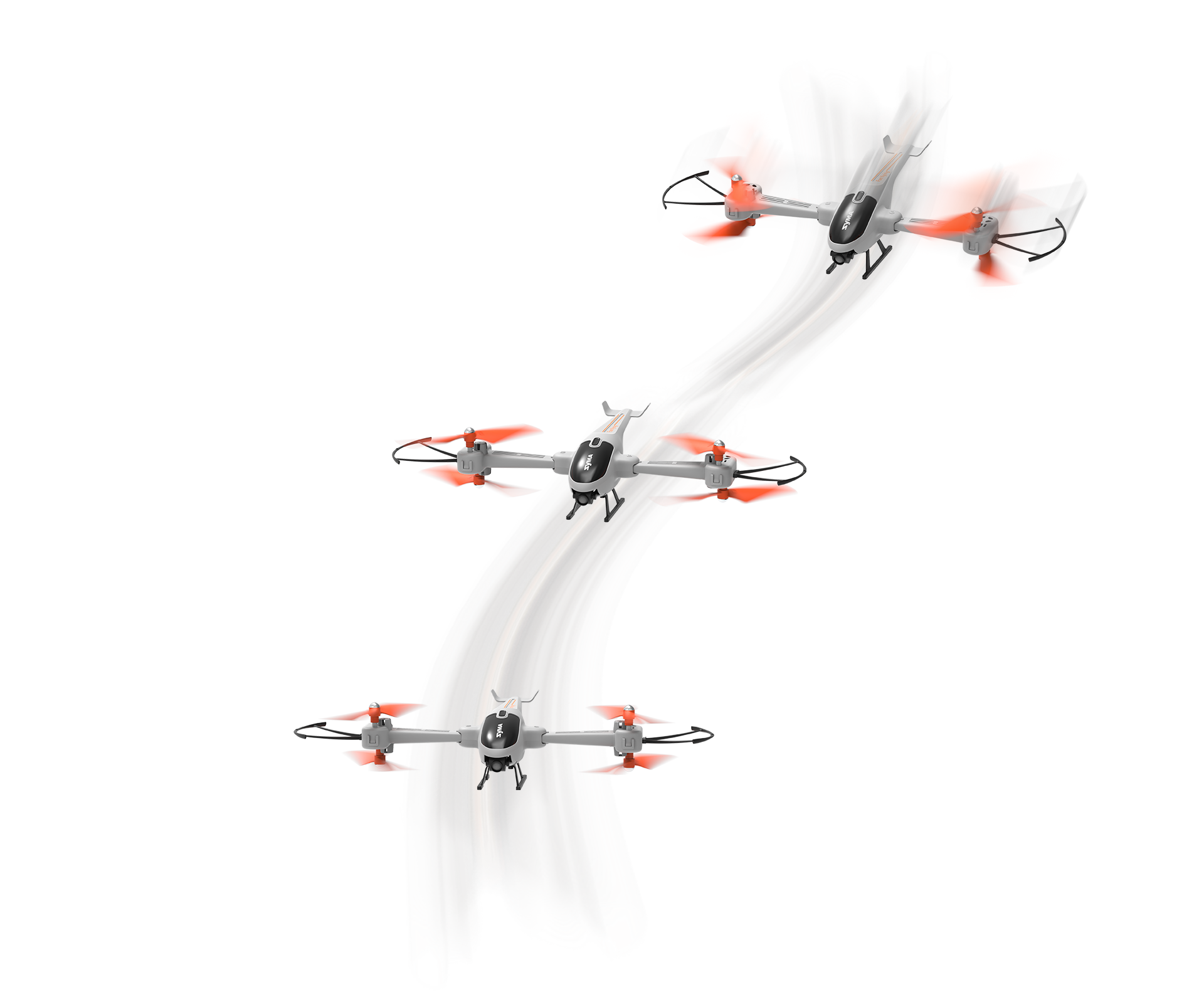 ONE-TOUCH TAKE-OFF/LANDING
No more complicated take-off or landing manoeuvres - the one-touch take-off/landing function is ideal for beginners and allows you to take off and land with ease.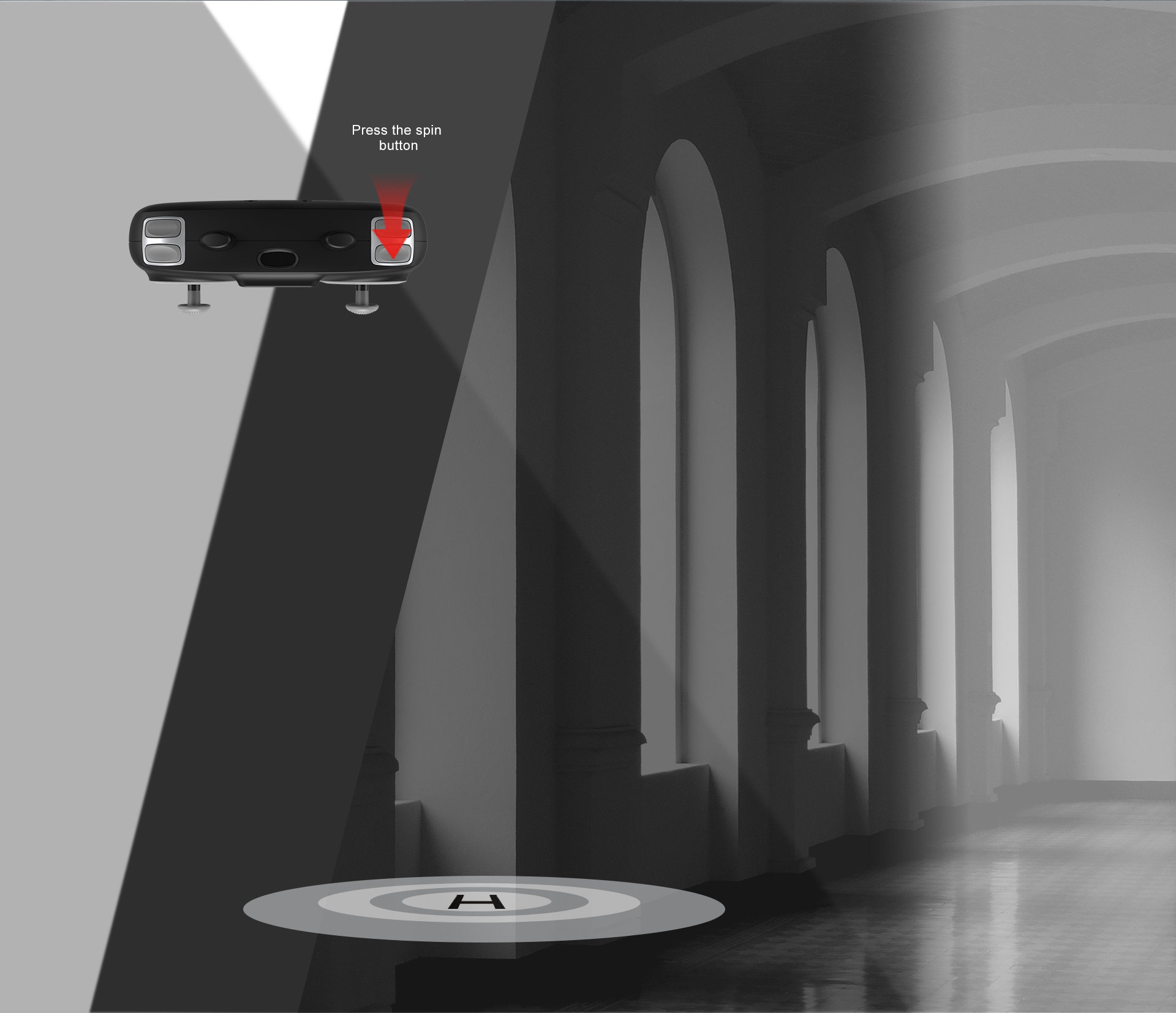 Improved shock-resistant design
The quadcopter is made from a strong material and features a shock-resistant take-off/landing frame that has been subjected to numerous impact tests.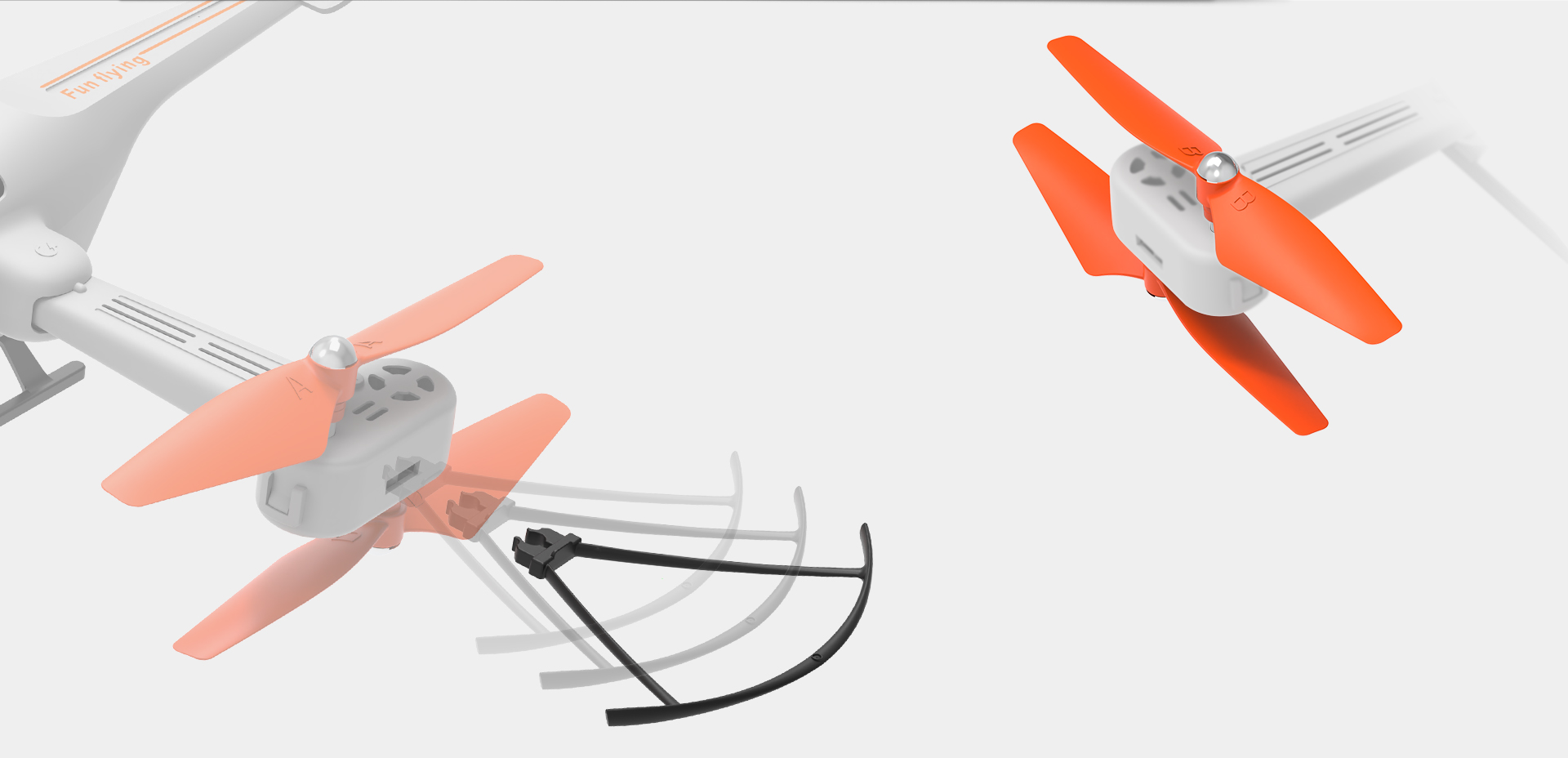 360° flip function
The built-in flip function allows you to flip the quadcopter by 360 degrees at the touch of a button.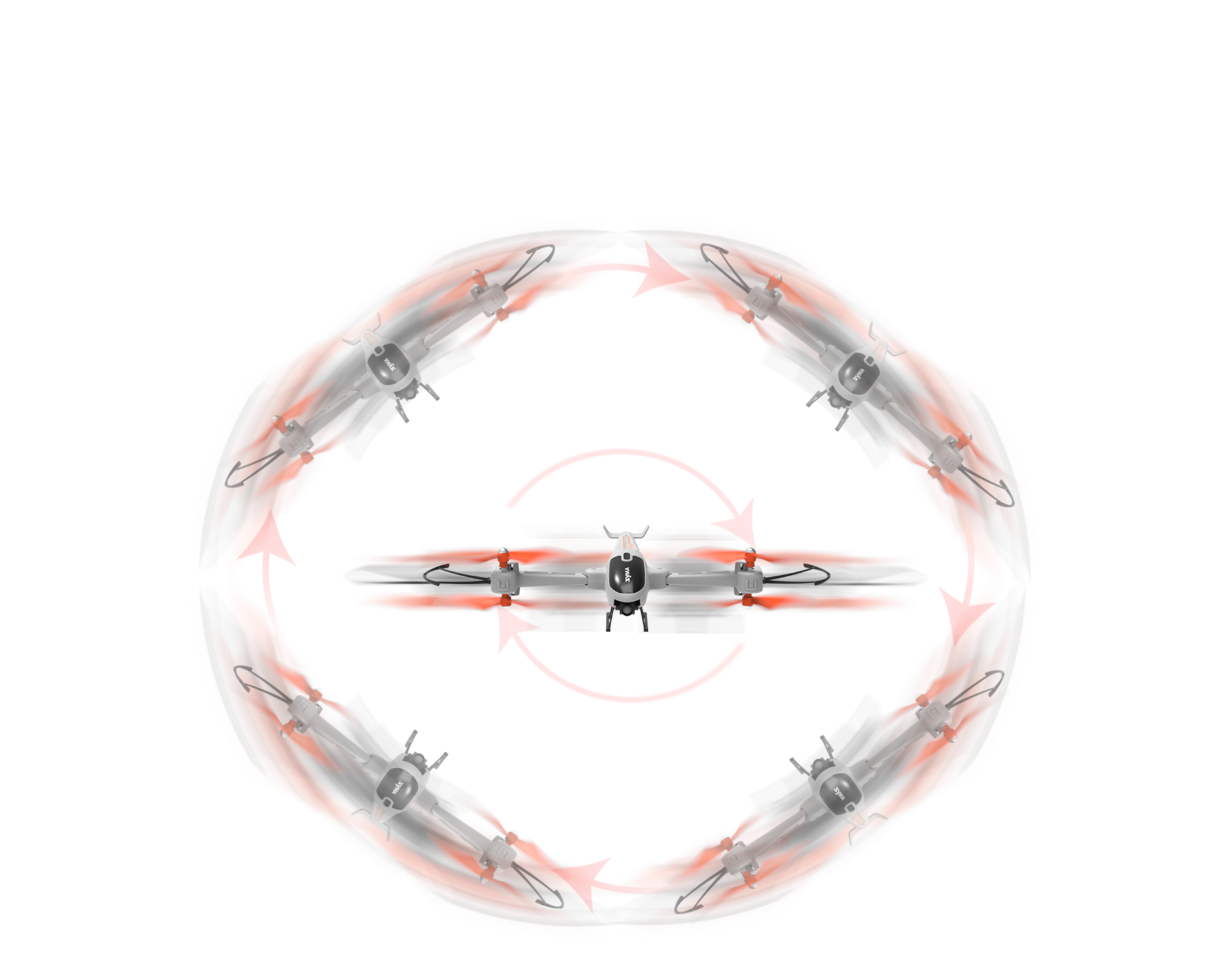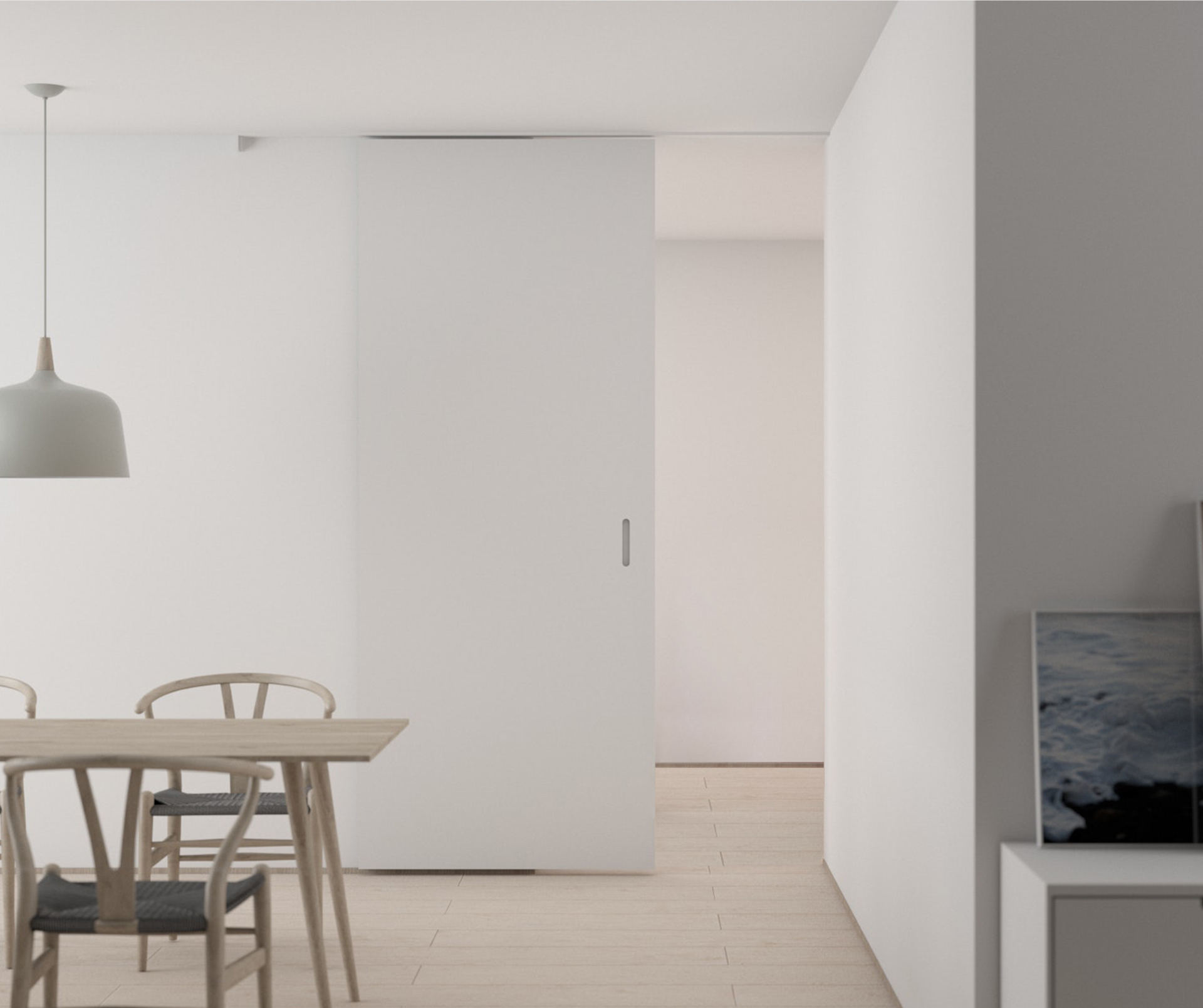 Two-tier protection mechanism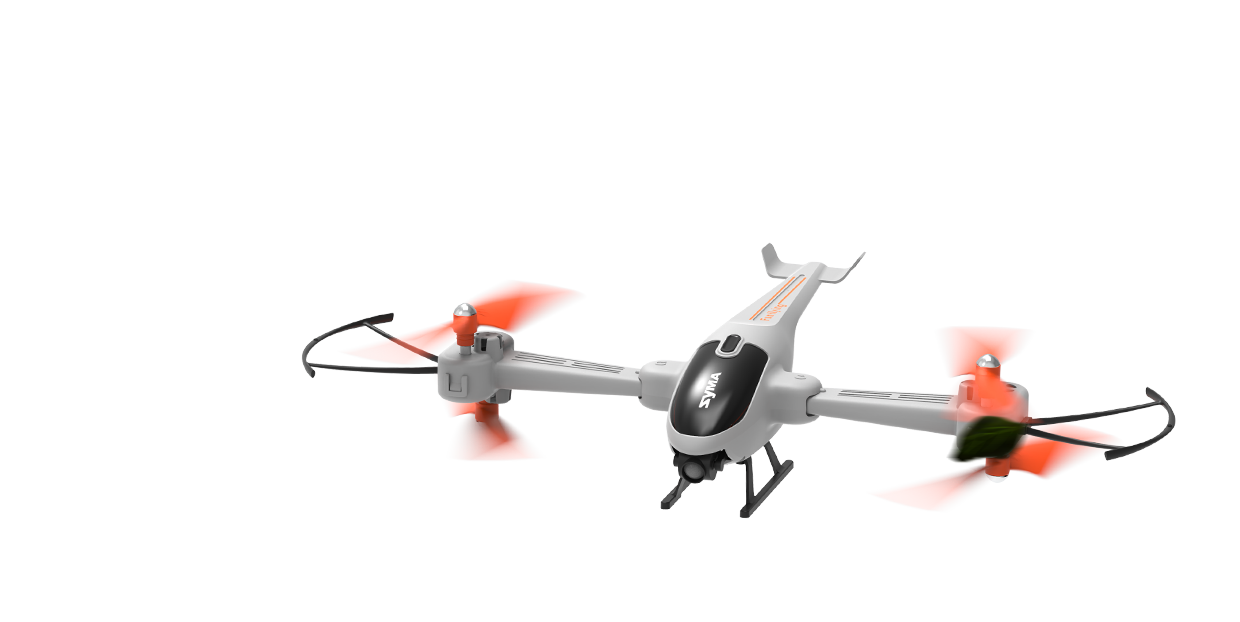 Overcurrent protection
If the propellers collide with another object or become stuck,the quadcopter's circuit will engage the overcurrent protection mechanism.
Undervoltage protection
If the four indicators on the base of the qua- dcopter are flashing, this indicates that the battery is low and that the quadcopter should be brought back to land.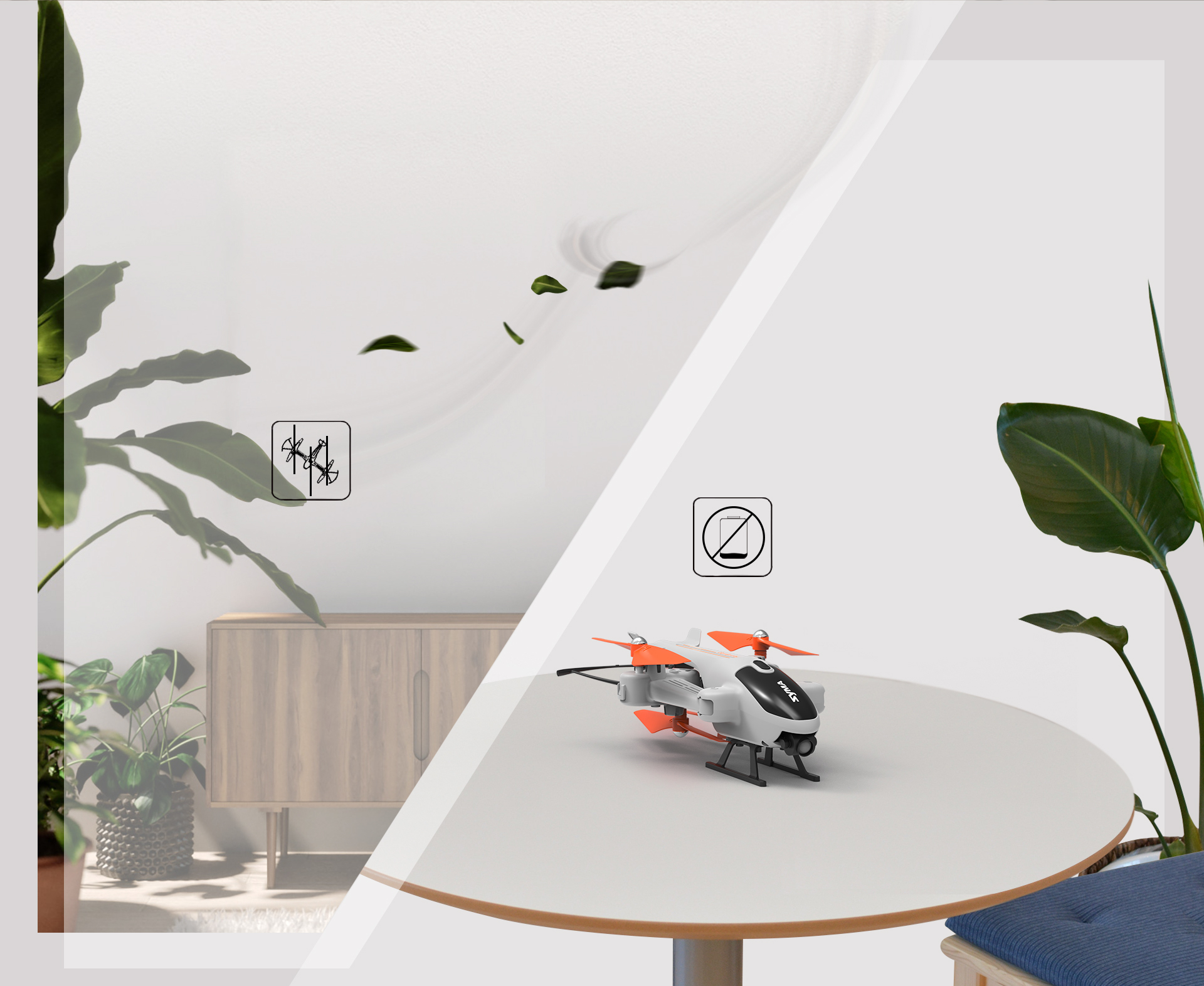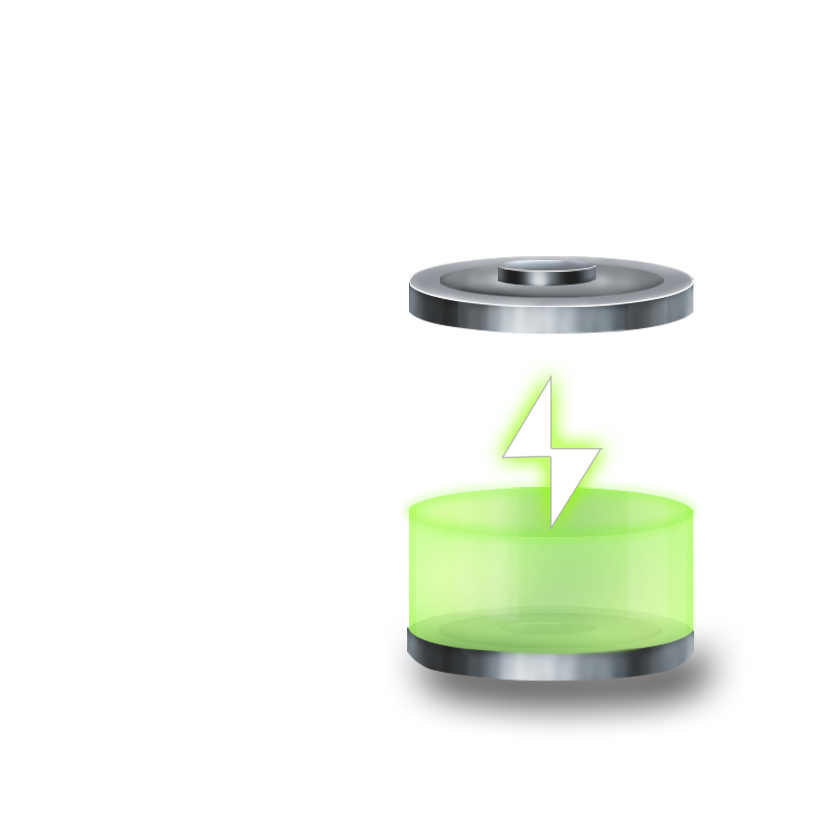 high capacity battery
3.7V/500 mAh
The charging time is about 80 minutes
Hover flying time is approximately 12 minutes
It is recommended to use Syma charging cable only to ensure the safety.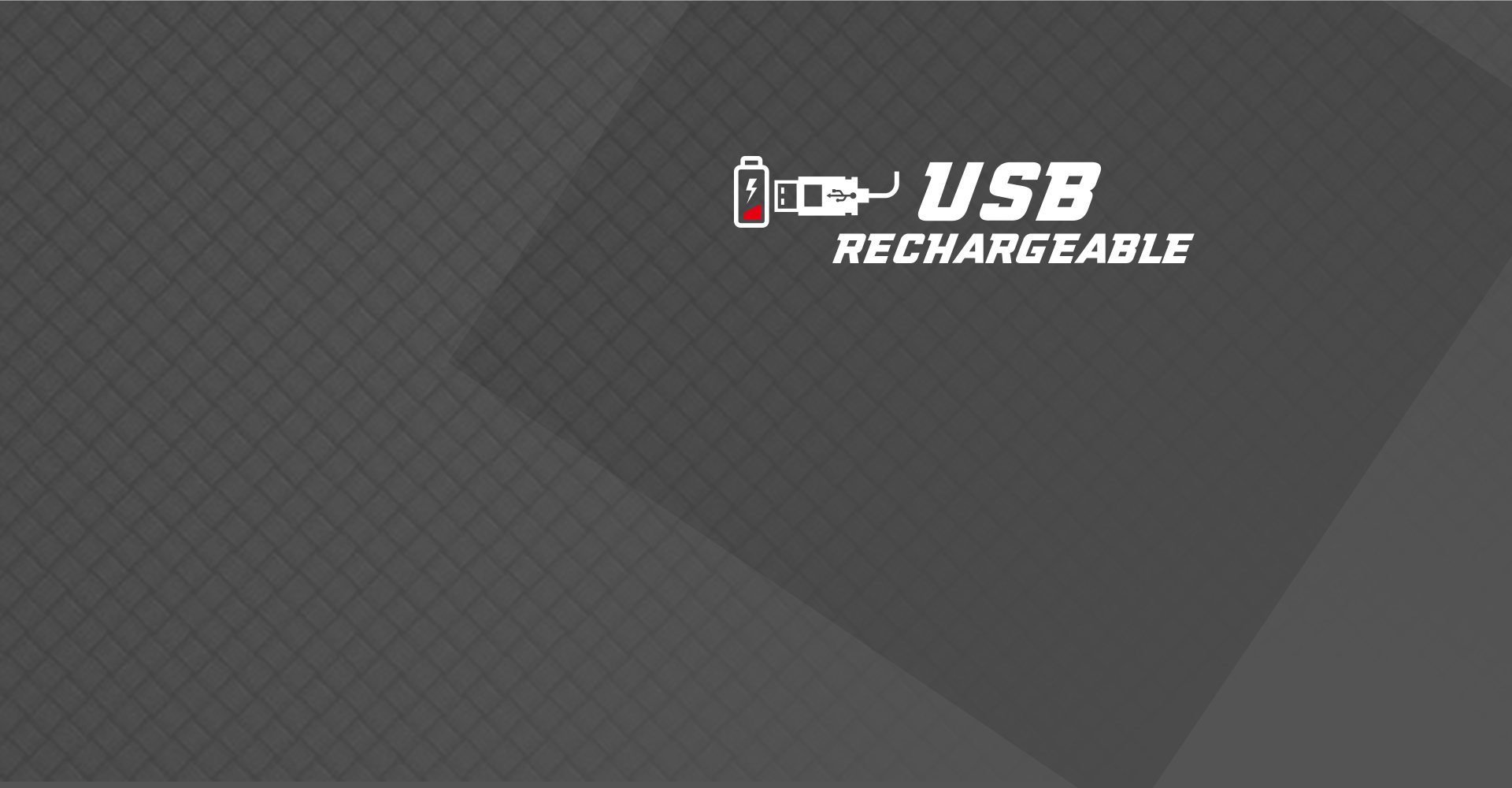 Remote control overview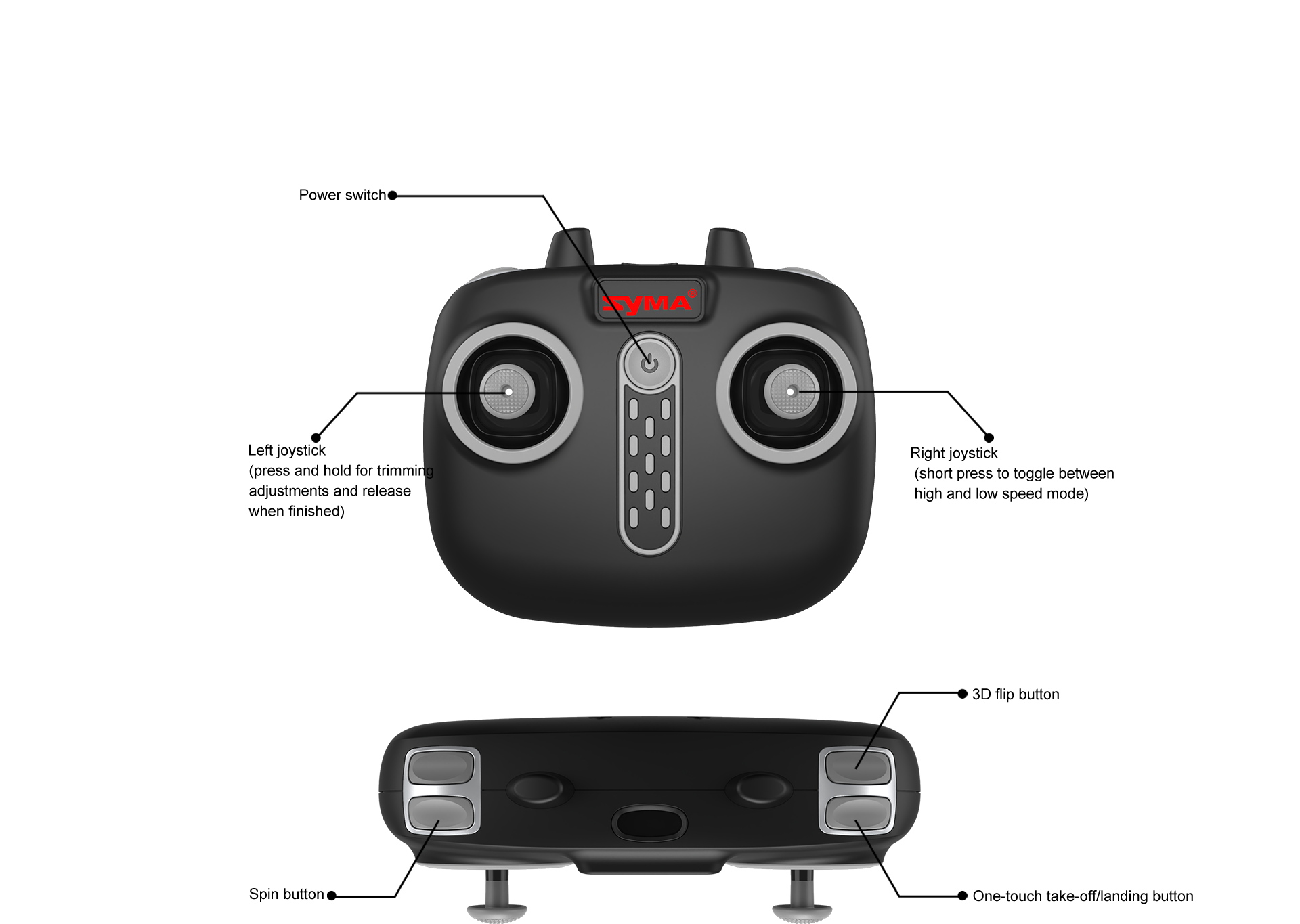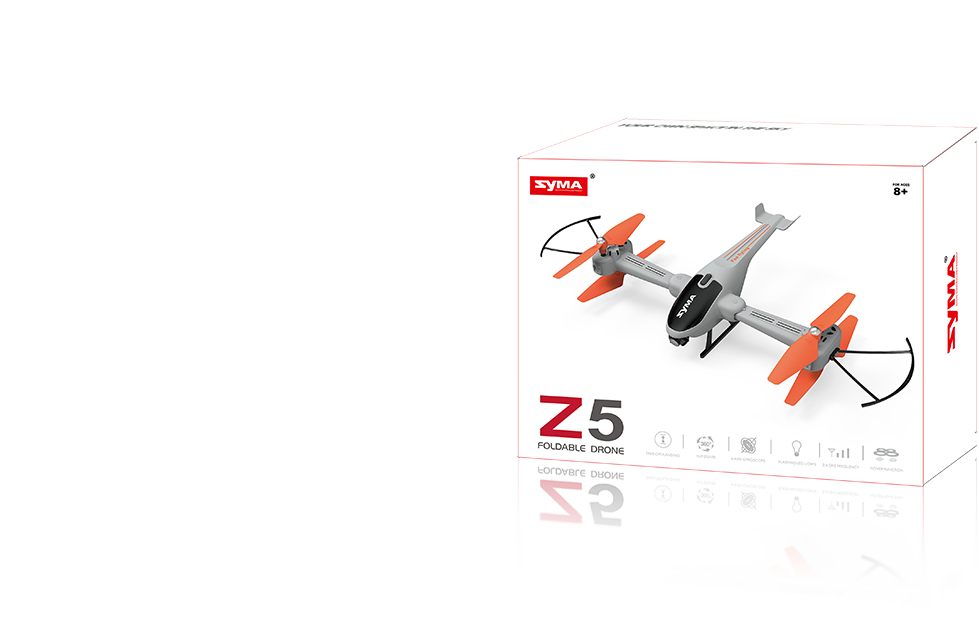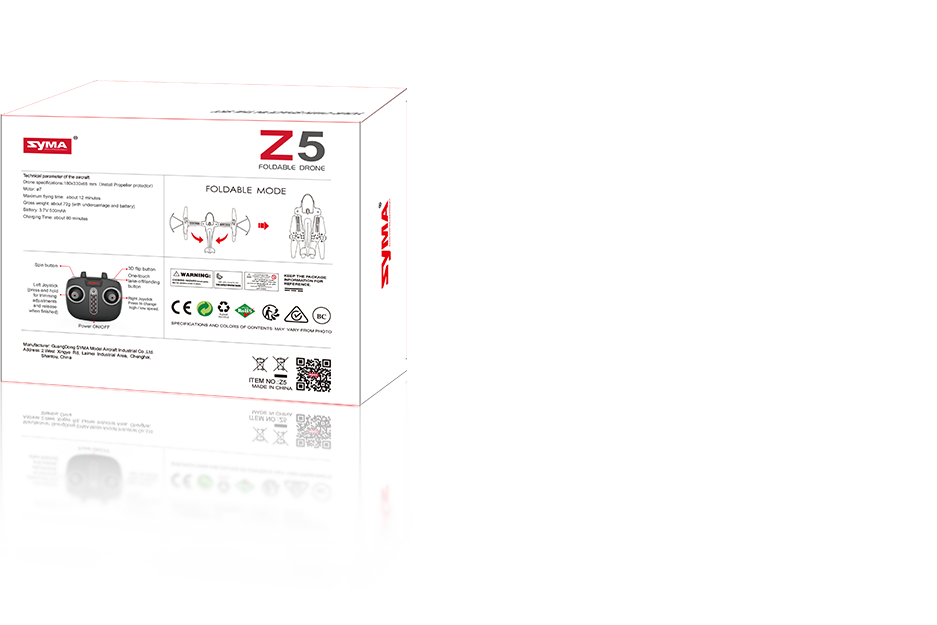 General specifications
Model no. : Z5
Remote-controlled vehicle battery : 3.7V/500mAh
Motor : Ø7
Remote control batteries : 4x "AA" batteries (not included)
Dimensions : 18 x 33 x 6.5 cm
Packaging dimensions : 29 x 23 x 8 cm
Range : approx. 30 metres
Flight time : approx. 12 minutes
Flight altitude : approx. 10 metres
Charging time : approx. 80 minutes
Remote control frequency : 2.4 GHz
Fast/slow mode : Approx 2 m/s in fast mode and 1.6 m/s in slow mode
Product features : Product features: Fast/slow mode, one-touch take-off/landing, altitude hold function, 3D flip function, two-tier protection mechanism


Package contents
• Quadcopter X1
• Remote Control X1
• Propeller blades X4
• USB charging cable X1
• Manual X1