X20-S
Enjoy Flying with our Syma X20-S elf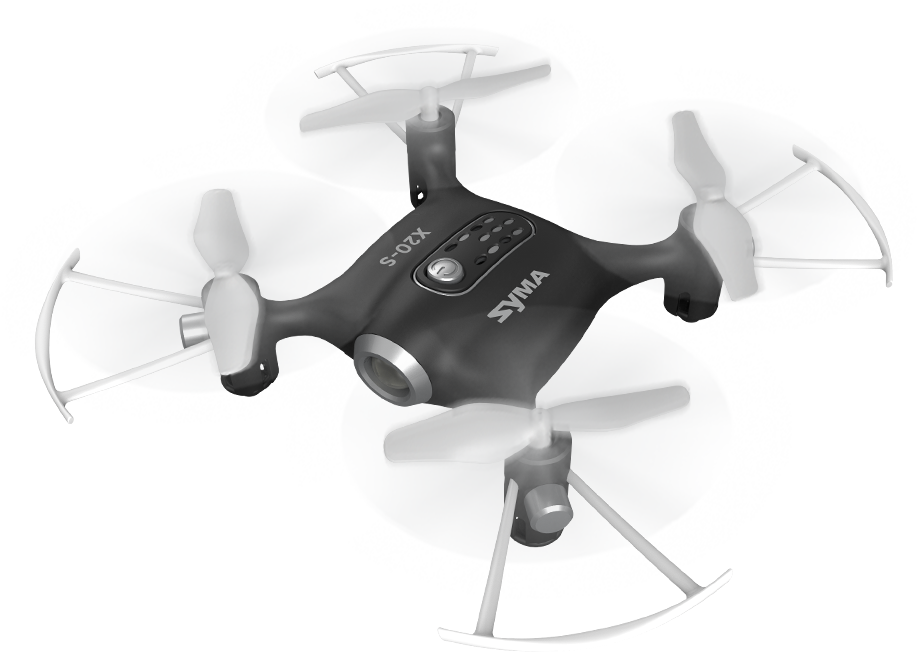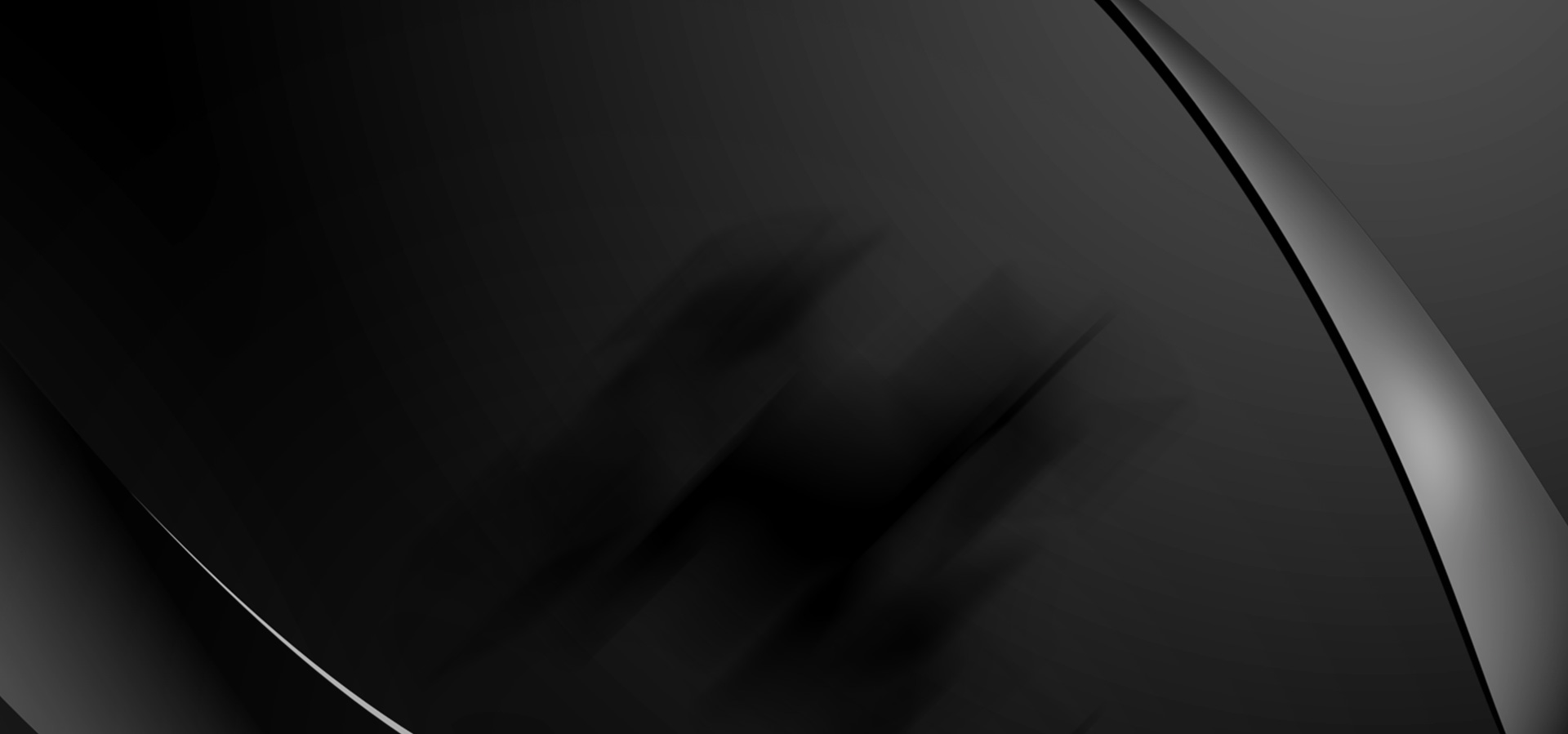 Little drone but with comprehensive features, tons of fun but absoutely safe.
Syma X20-S made with high elastic enviromental friendly material Automatical power off when the drone is stuck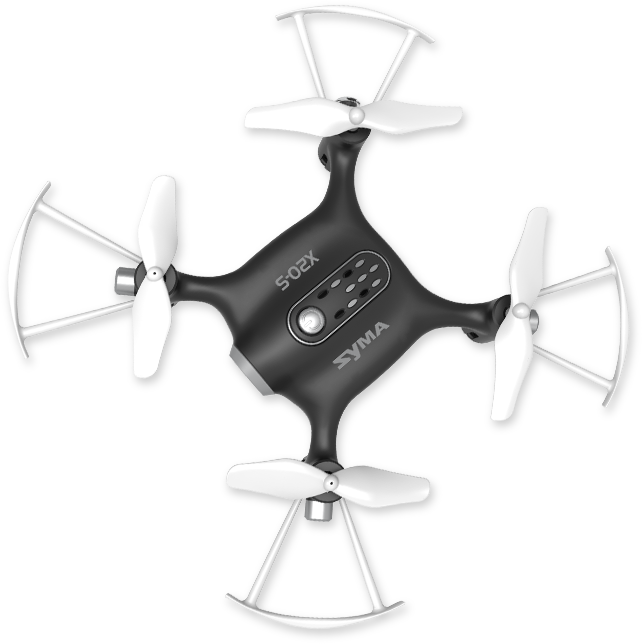 Gravity Mode
Say goodbye to the traditional control system, with the completely new gravity sensor, the drone will automatically follow the direction of the remote control by simply pressing the gravity button while you are moving the control forward / backward / left sideward / right sideward.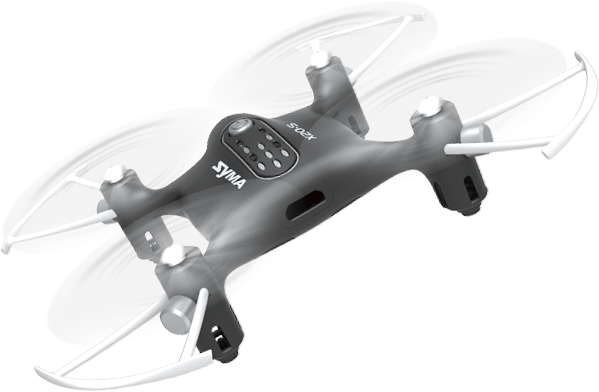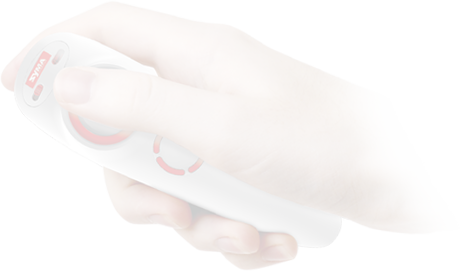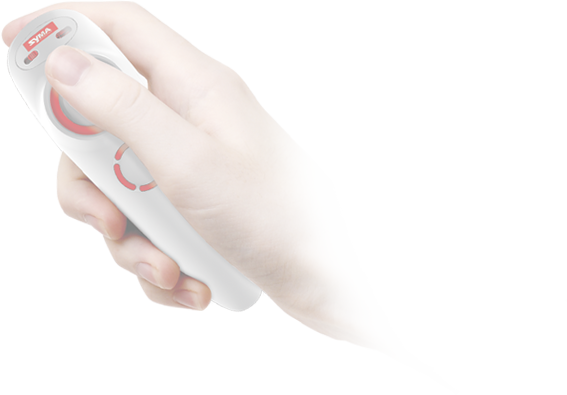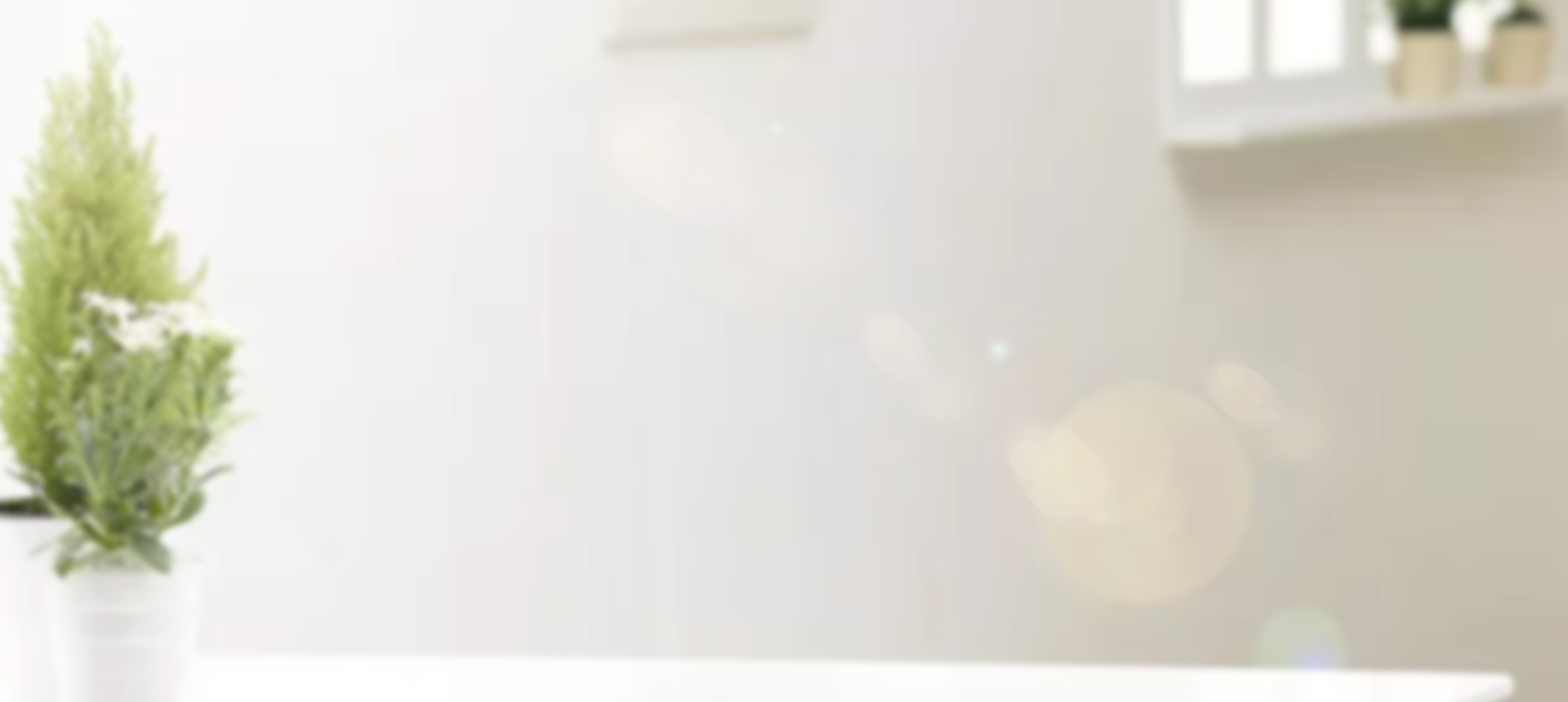 Hover Function
Enjoy a stable flying with Syma X20-S even free your hands from the controller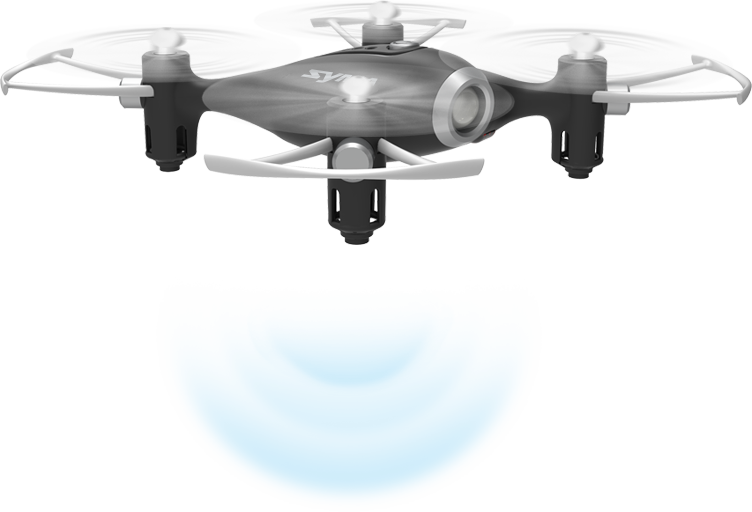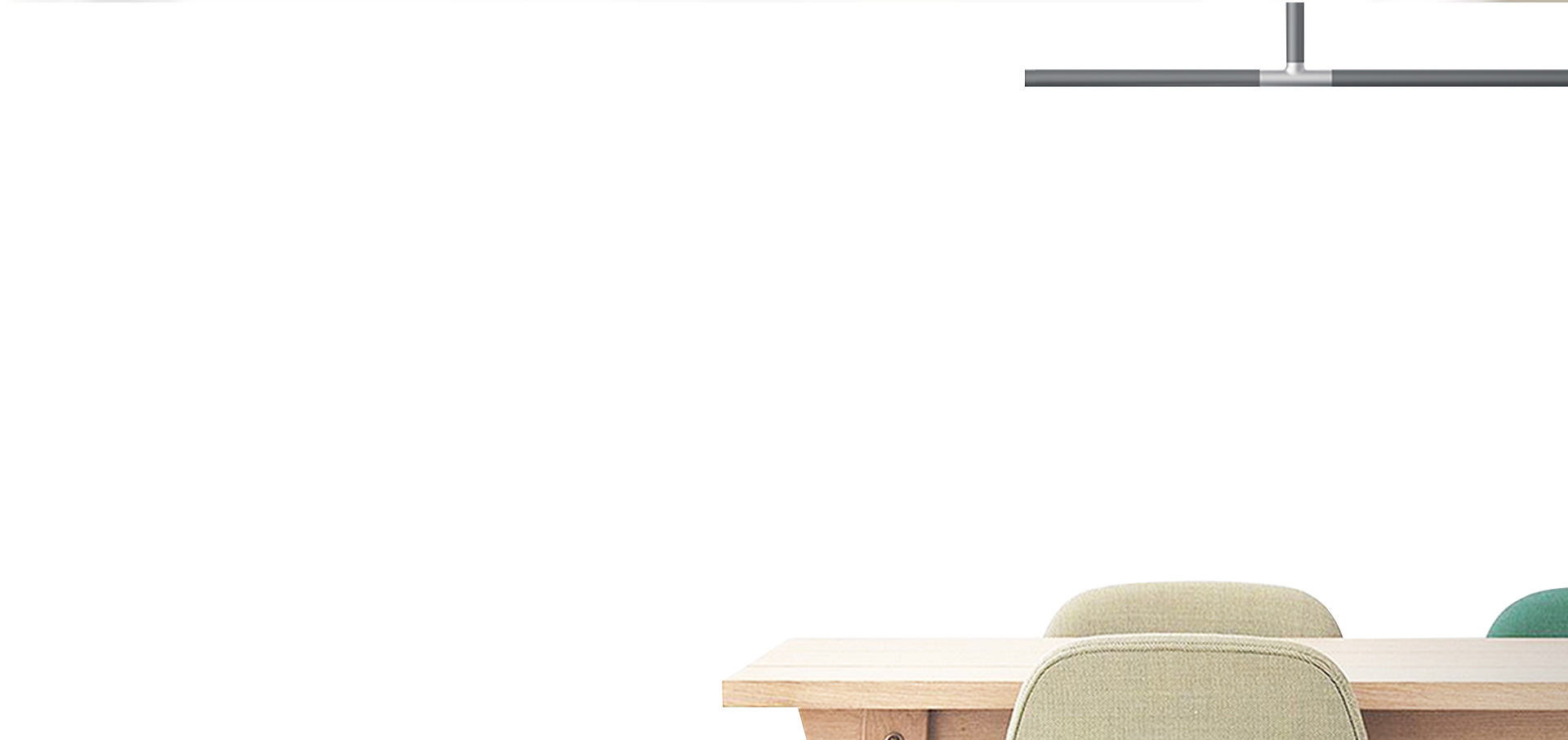 Headless Mode
The aircraft will always follow the command from the remote control once enter into the headless mode.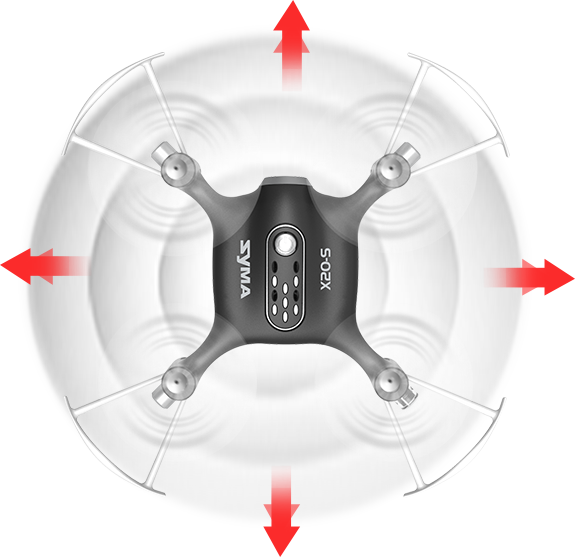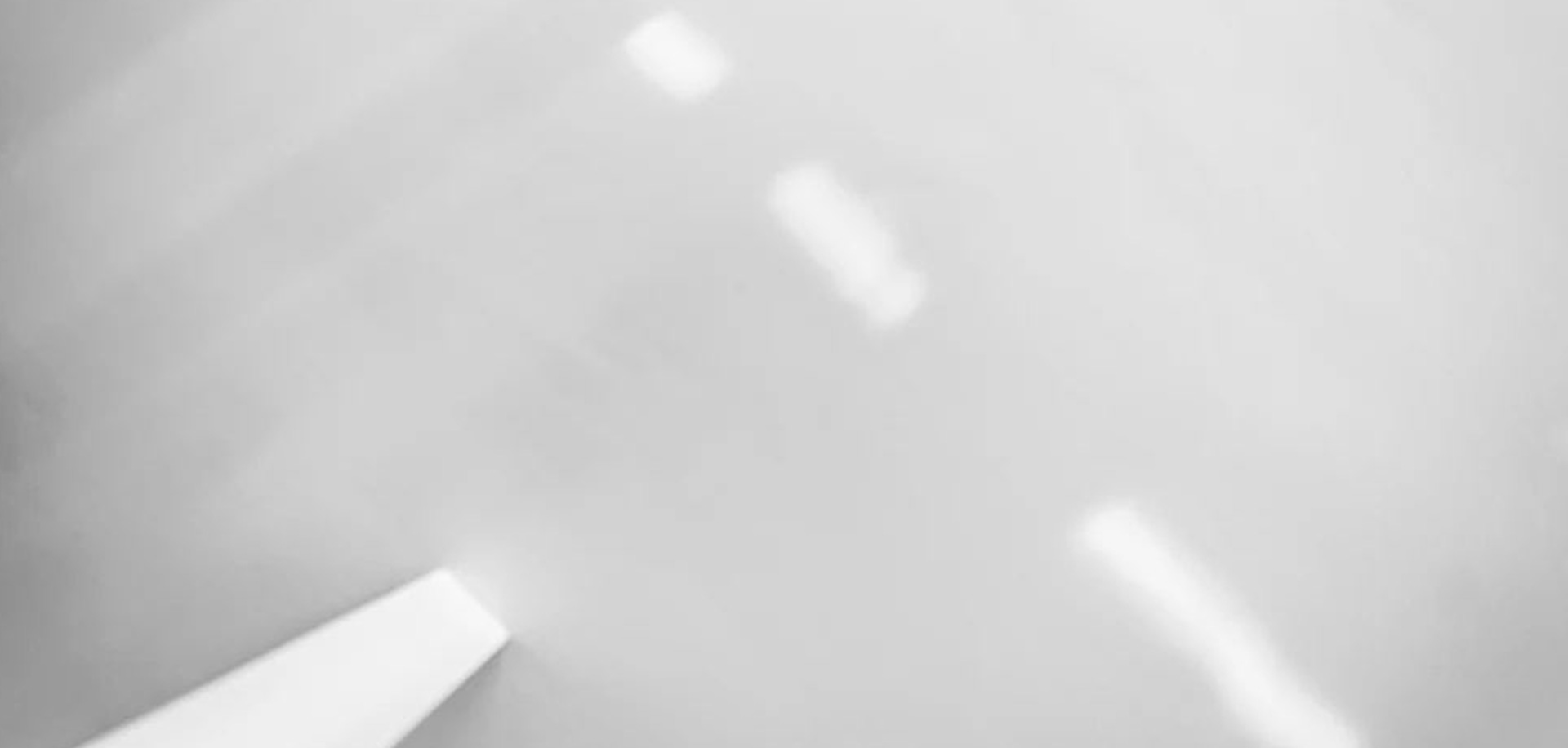 360 degree
Flip Over
Can meet tumbling patterns such as up & down, backward & forward, left & right etc.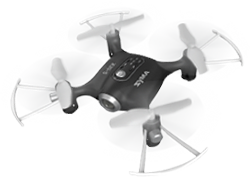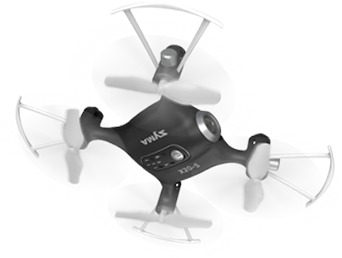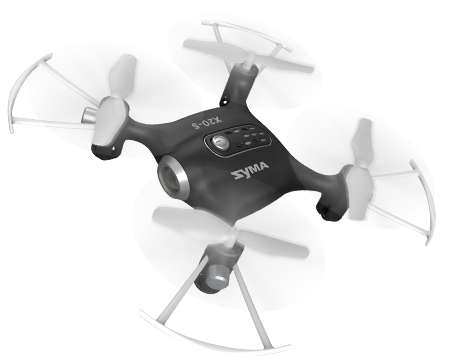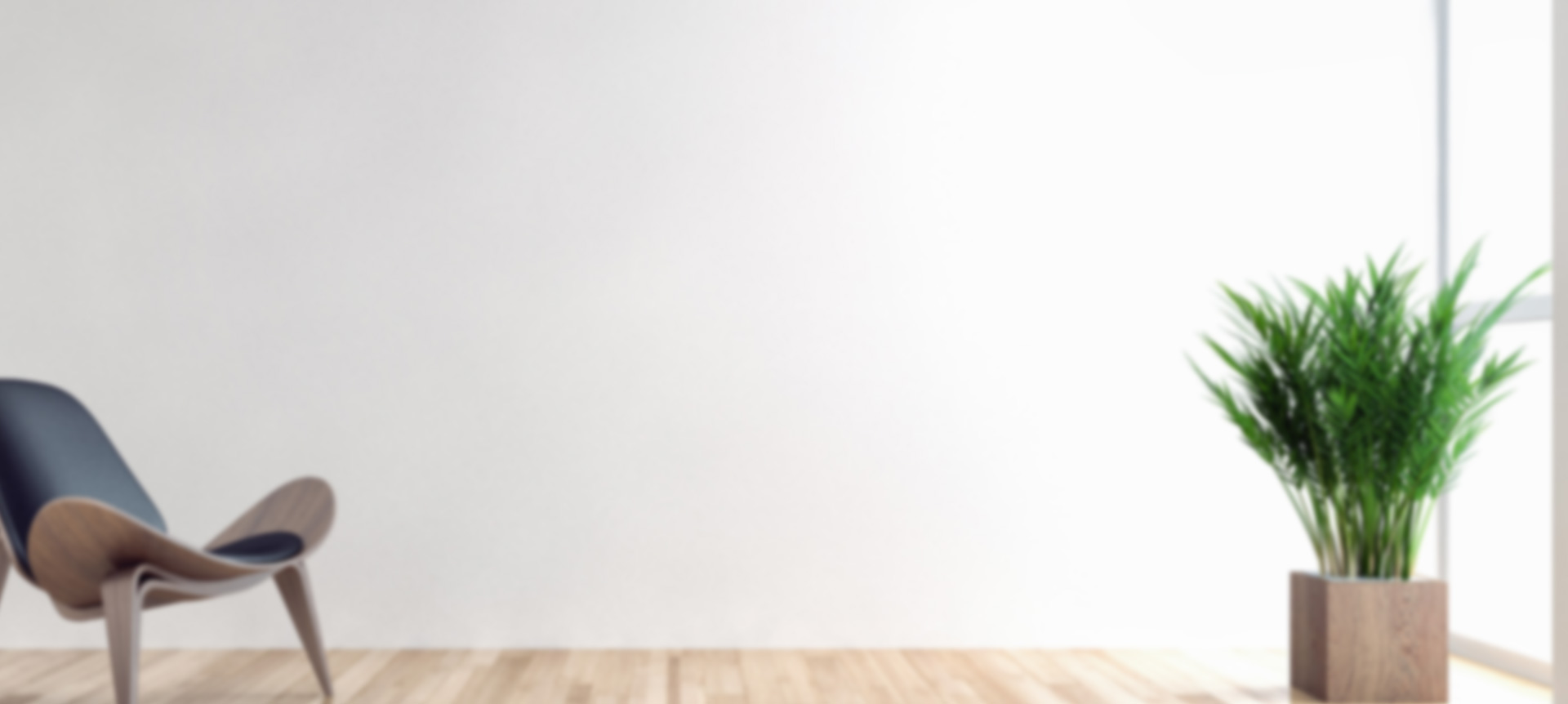 Double protection
1. Low Battery Protection:
When the indicator lights are flashing, it means Syma X20-S is in low battery. At this time, please return Syma X20-S to home with your controller. If the battery is insufficient for returning home, Syma X20-S will be landed automatically .

2. Overcurrent Protection:
When the propeller of Syma X20-S is being knocked / jammed while in flying mode, the over- current function will automatically stop the movement of the propeller to protect the damage of the drone itself.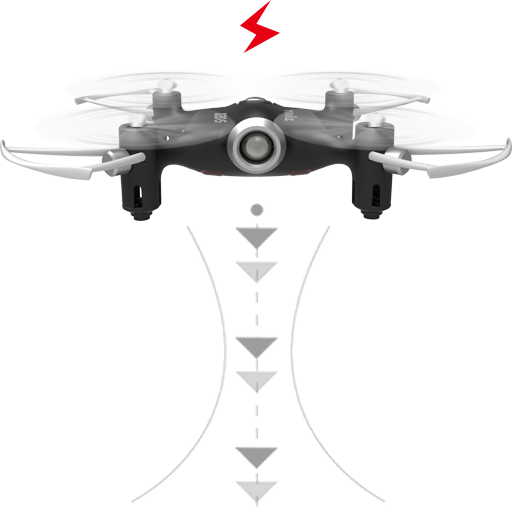 LED Navigation lights
Colorful navigation lights provide you magical experience
througout day & night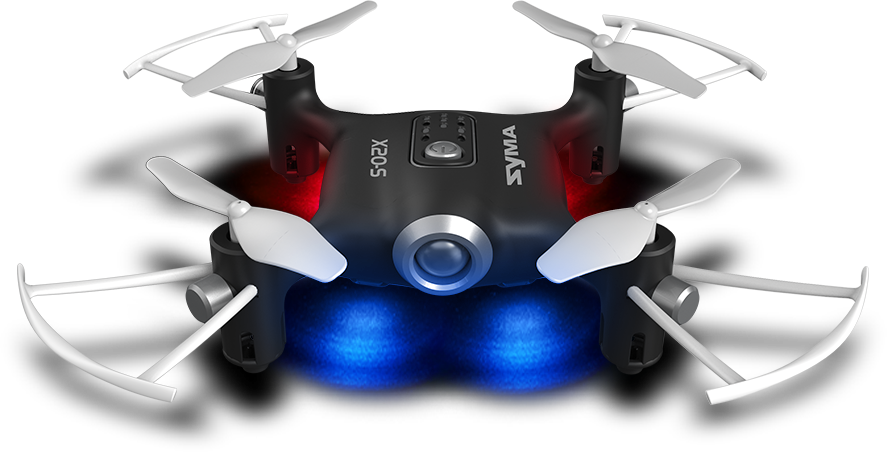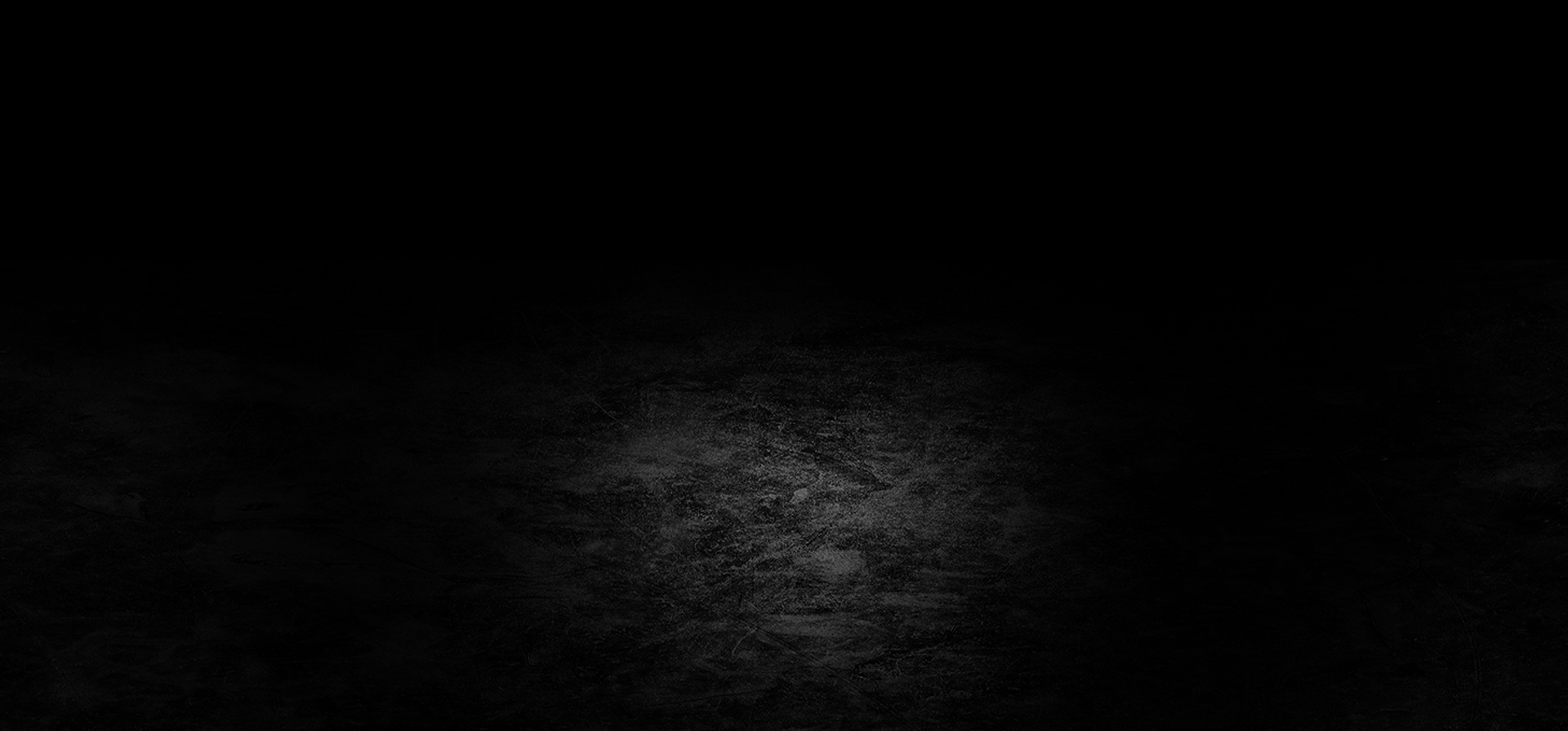 High standard shell
material
ABS body shell material, so higher toughness, better corrosion resistance,
Streamlined body shape with lower wind resistance.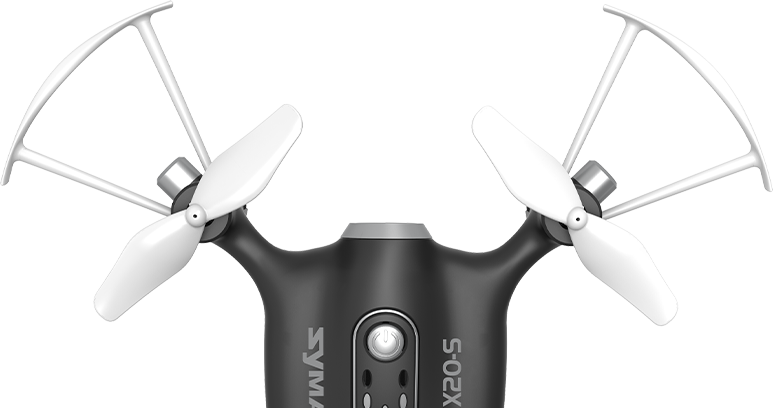 Intelligent control, excellent grip
Compact and intuitive handling with comfortable tactile silicon and vibration signals make this remote control very convenient.
The 2.4 GHz control range of the remote can reach up to 100 meters in open areas.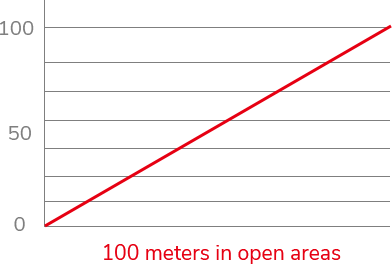 TRANSMITTER INSTRUCTION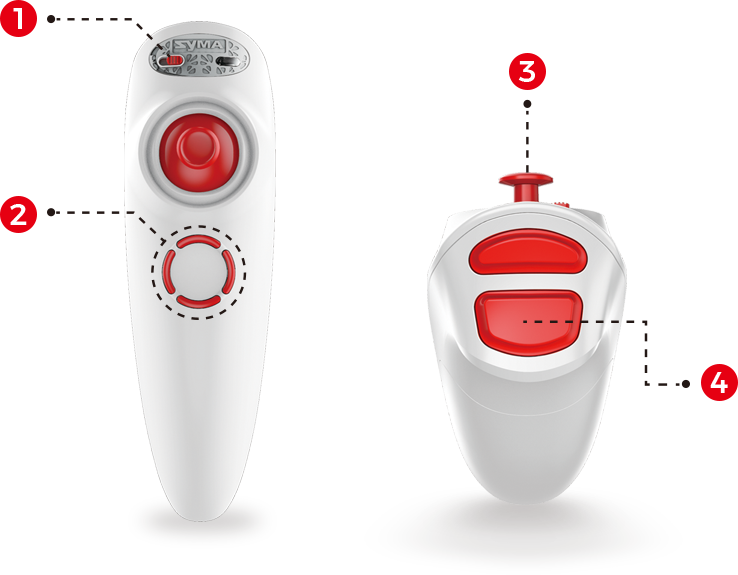 1. Power switch
2. Trimming button
3. Direction joystick
A. Press the joystick forward, backward, leftward or rightward to control the drone ascend, descend, turn left or turn right correspondingly.
B. Short press:Changing between fast and slow speed Long press:Toggling between headless mode and normal mode
C. Press it and turn on the power switch at the same time to clear the trimming setting.
4. Gravity sensor button
A. Press it and tilt the controller forward, backward, leftward or rightward to control the drone fly forward, backward,or in left / right side.
B. Press and release it, tilt the controller forward, backward, leftward or rightward within 3 seconds to control the drone flip forward, backward, leftward or rightward.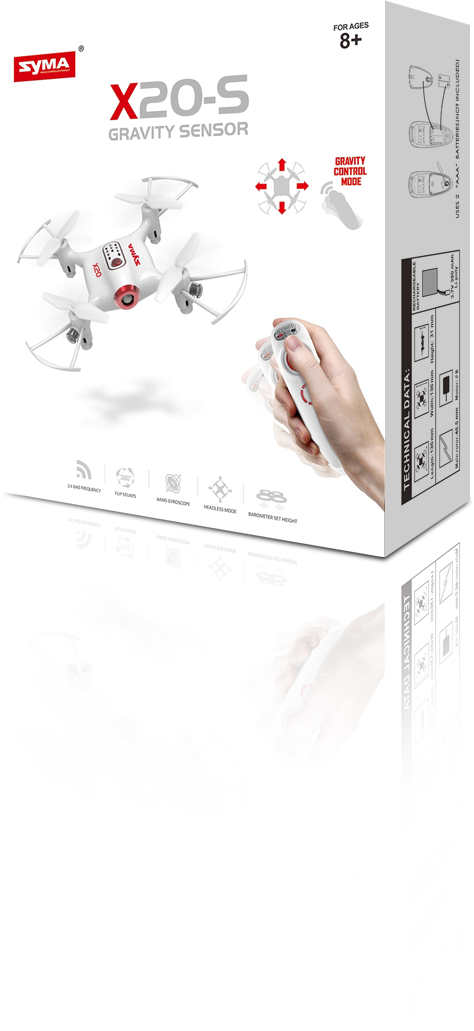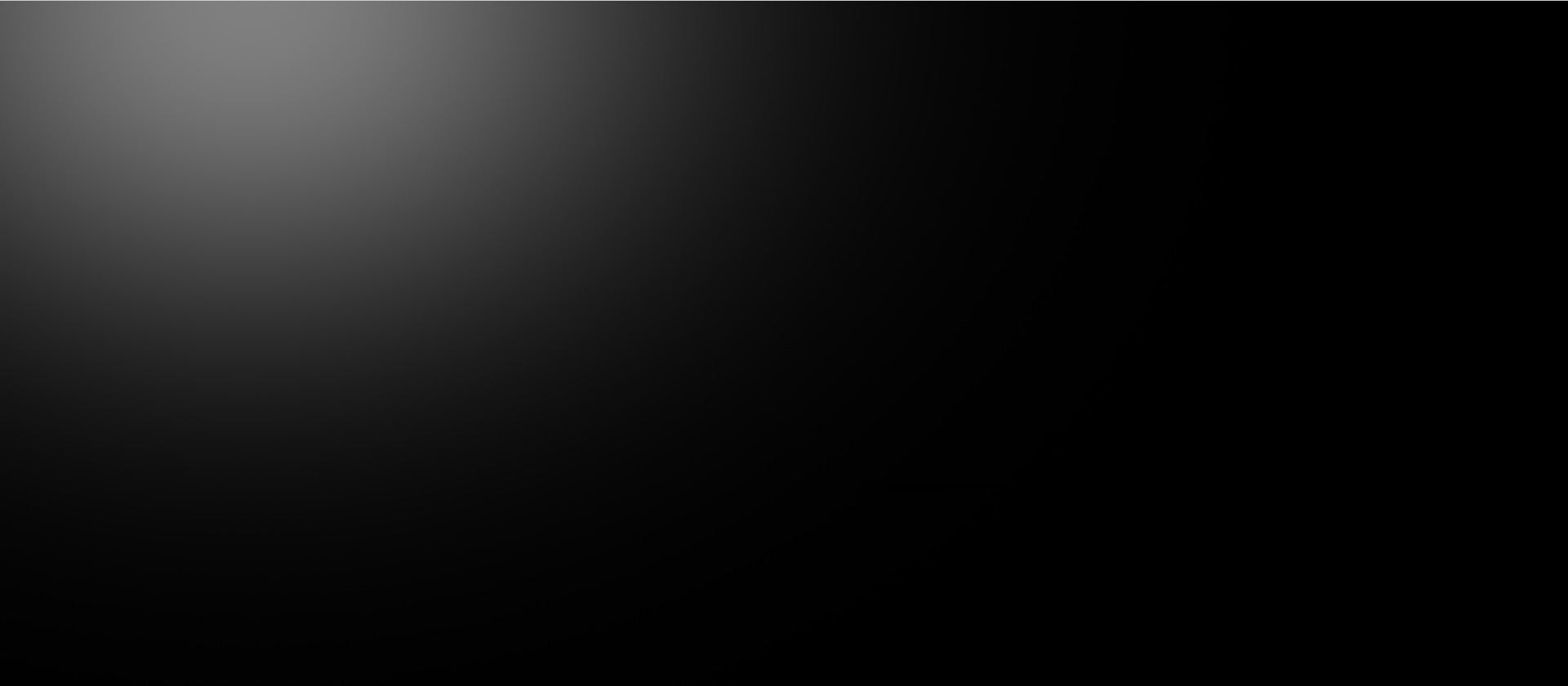 Main specifications
Item No.: X20-S
Battery: 3.7V 180mAh Li-ion(included)
Charging time: About 50 minutes
Transmitter Battery: 4"AA" batteries(not included)
Controlling distance: About 70 meters
Flying time: About 5 minutes
Box Size: 17 X 6.5 X 19.5 cm
Product Size: 10.5 X 10.5 X 2.5 cm
Frequency: 2.4G

Package description
The following items can be found in this product package: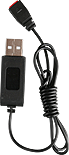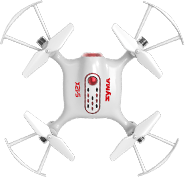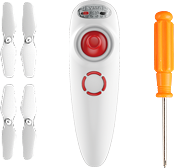 • Aircraft
• Remote Control
• Main Blade
• USB Charge
• Instruction Manual
• Battery
• Screwdriver