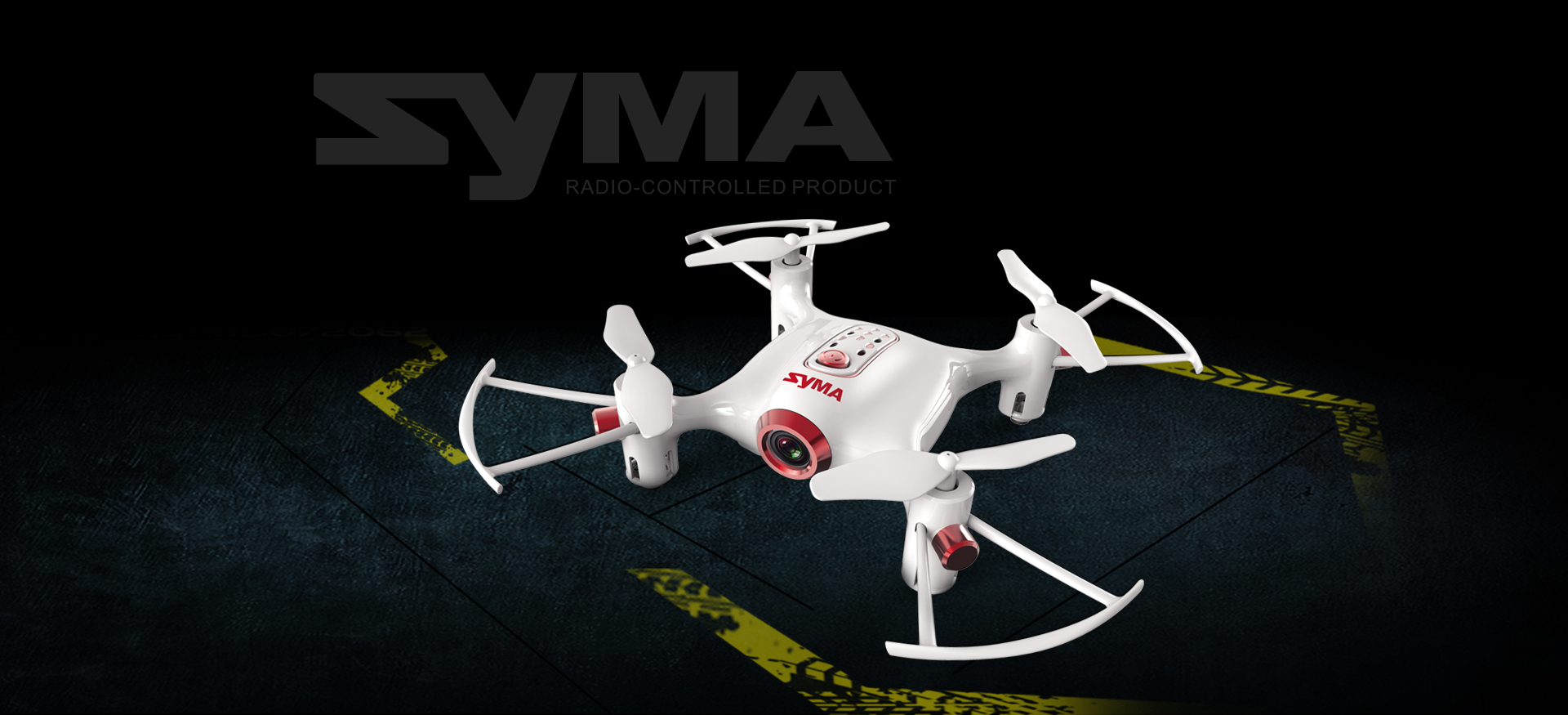 CAMERA Equipment
aircraft equipped with cameras,Let you control the aircraft Enjoy taking pictures / video of the pleasure flights.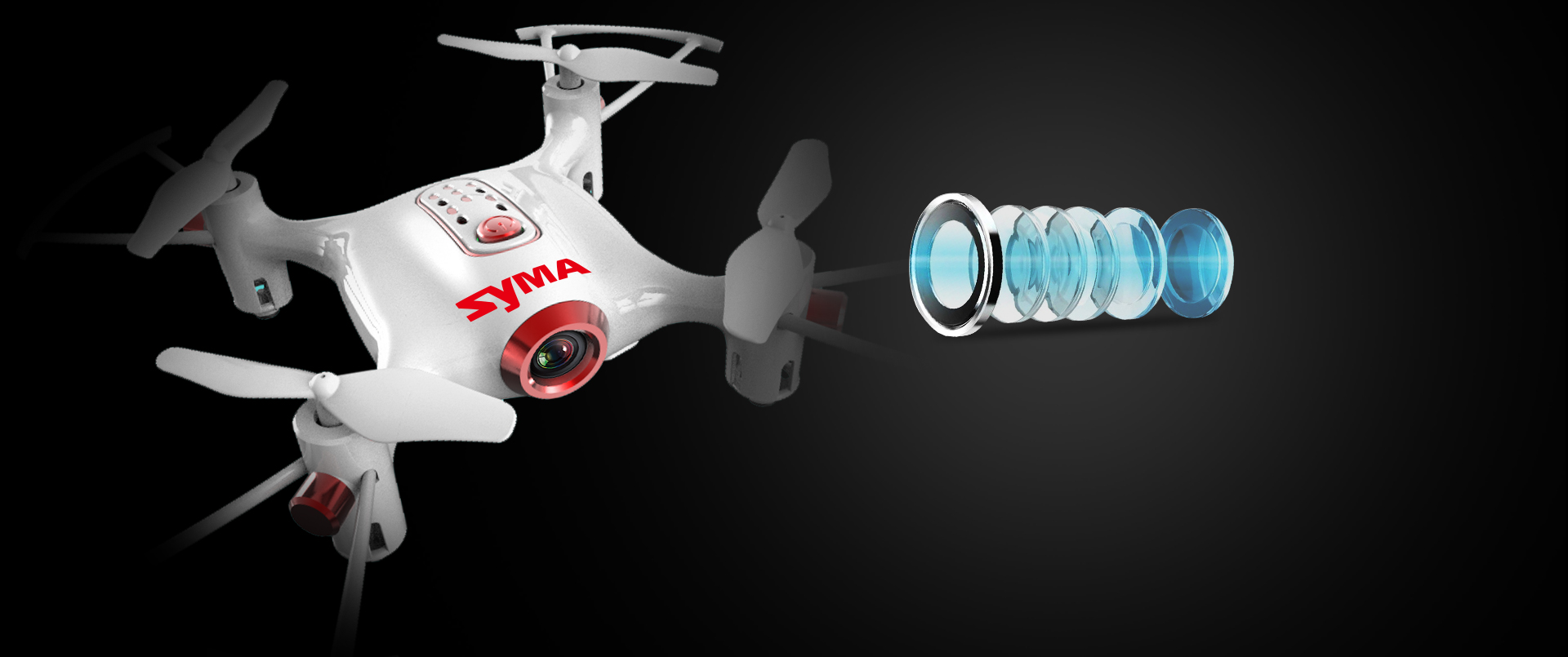 SYMA App leads you into the new aerial era
SYMA has redefined the professional aerial experience. Your mobile phone now could be used as a remote controller to control your drone. And there are richer and more convenient controlling functions. Right now, install the "SYMA GO" APP to your mobile phone and enjoy the special functions that SYMA brings you. "SYMA GO " not only has remarkable interface, but also has the functions of one-key takeoff/landing, one-key start, one key start/ stop, track flight. You will enjoy simple and fluent flying experience.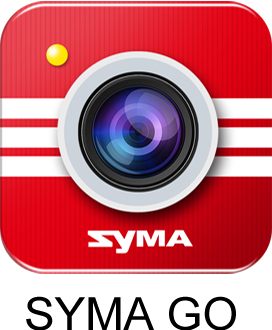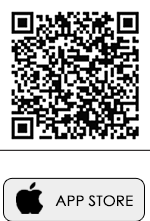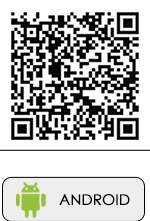 Eye in the Sky
The flying drone takes the camera to Capture the view that the scene never see on the ground; the 720P real-time images transmission system offers you much more convenient aerial experience.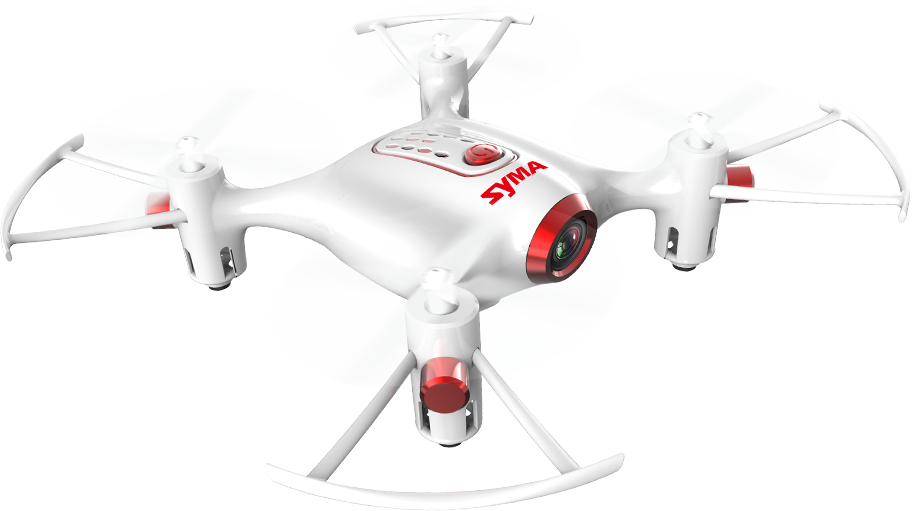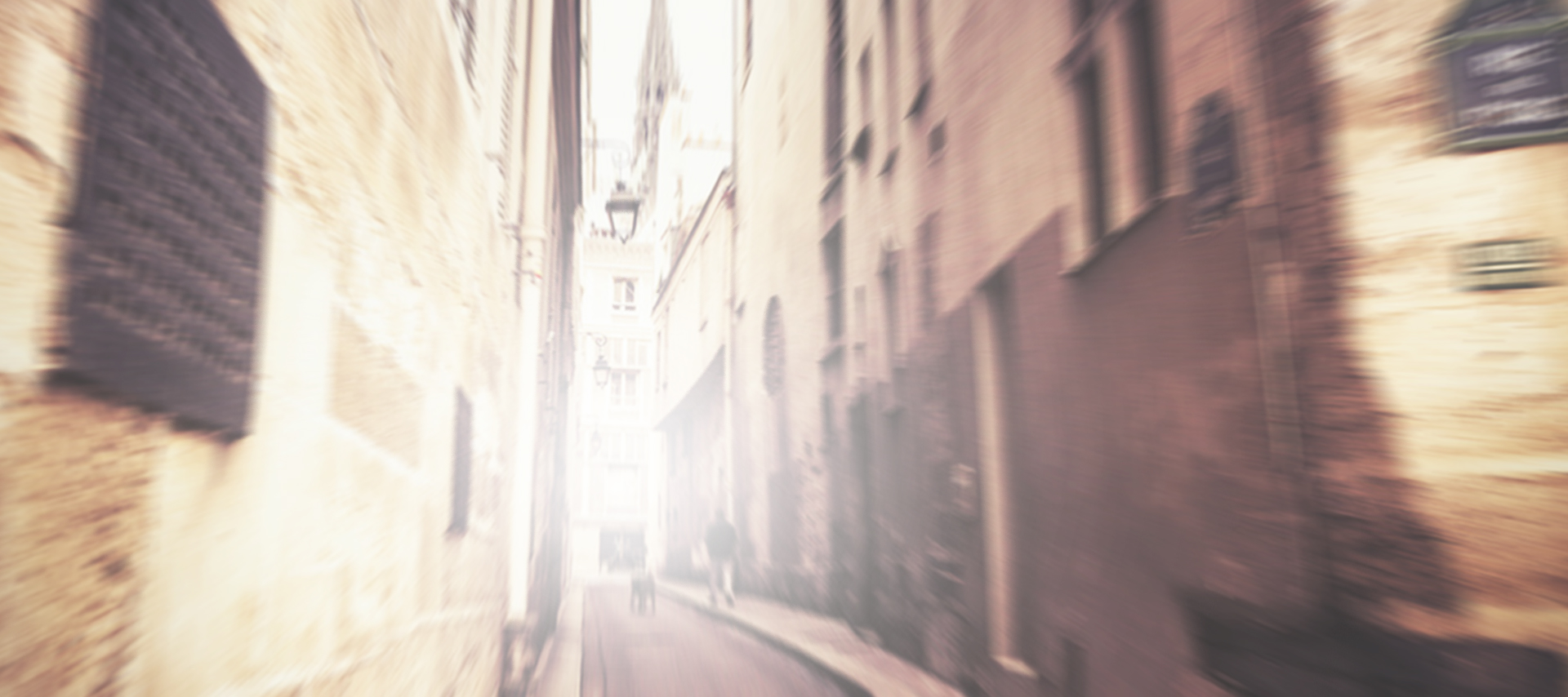 Double protection
Low-voltage protection:
When the four indicator lights at the bottom of aircraft start flicking, it means that the aircraft's battery power is low. At this time, the aircraft will initiate the height- limiting function and will drop to certain safety height.
Over-current Protection:
If the drone encounters a direct impact from a foreign object,or is obstructed, or if the blades are not rotating, the drone will go into over-current protection mode.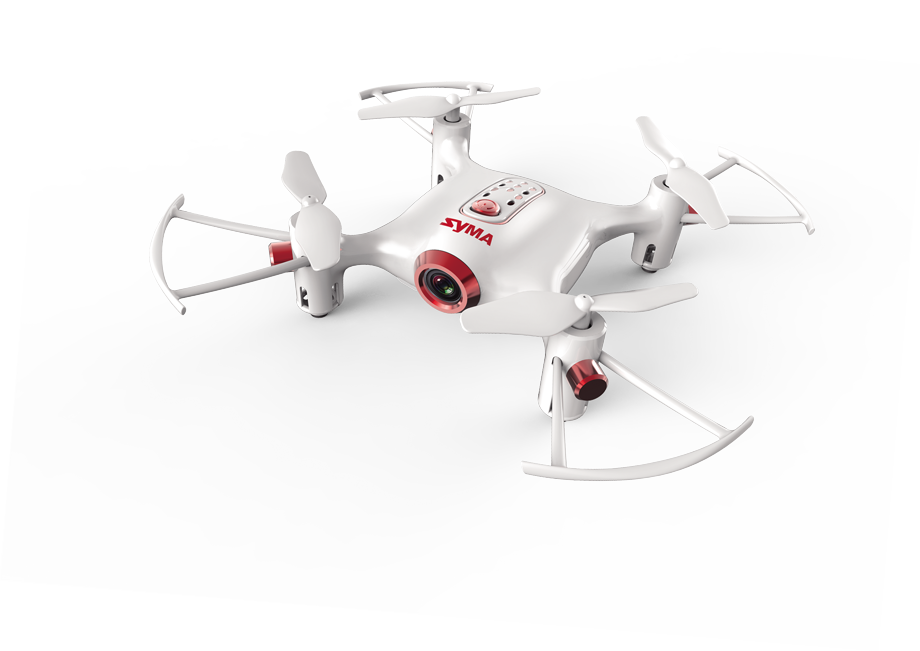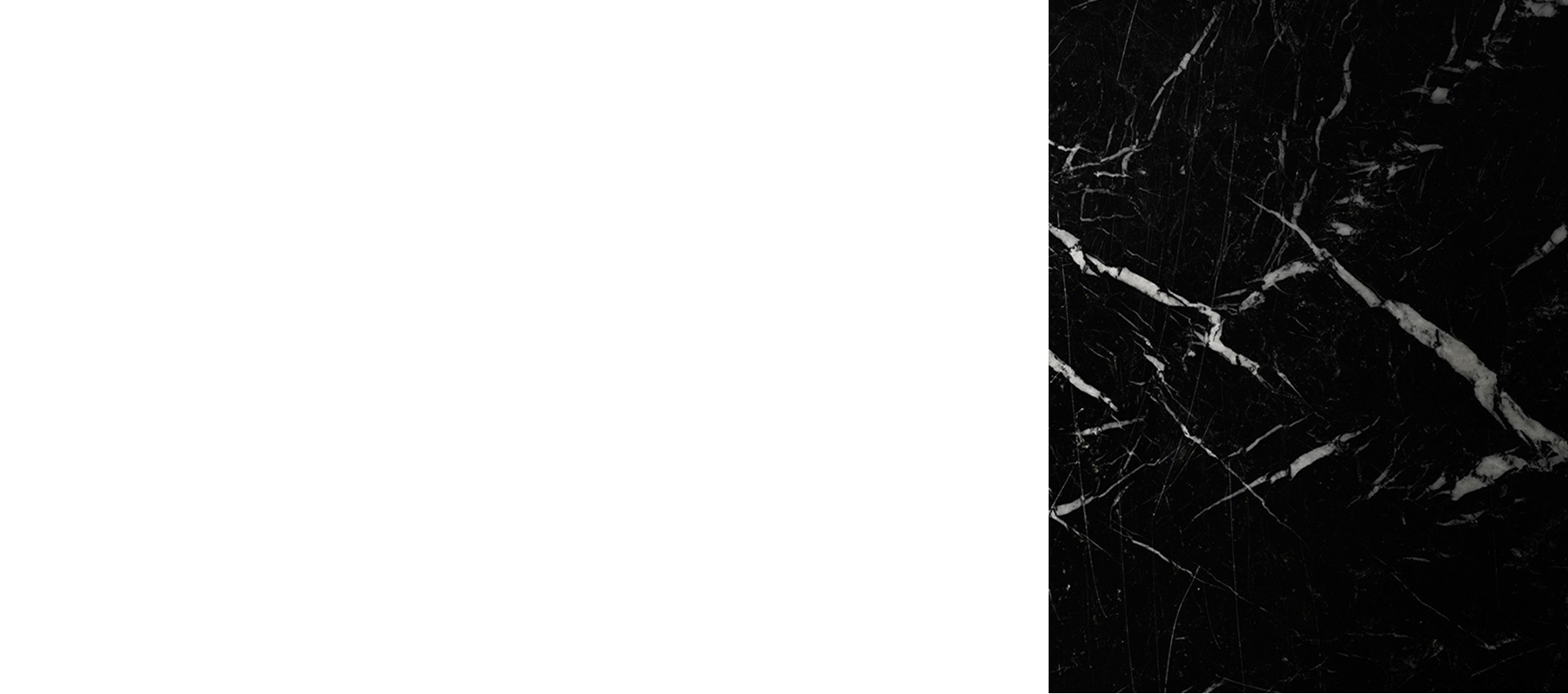 FPV Real -time images transmission
FPV is view the real-time HD images taken by camera from a first-person perspective. You will see what the camera sees. Different pilots at different locations could share the same view.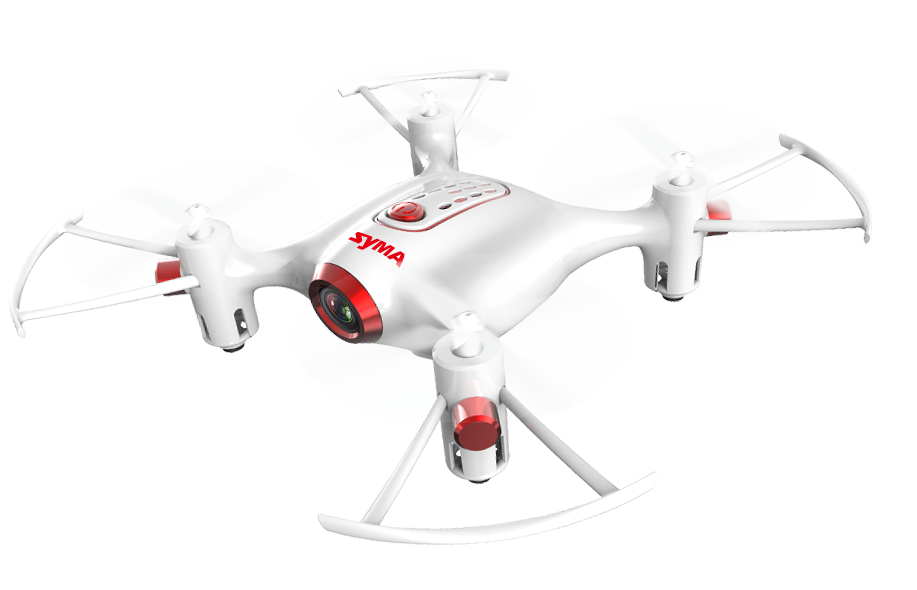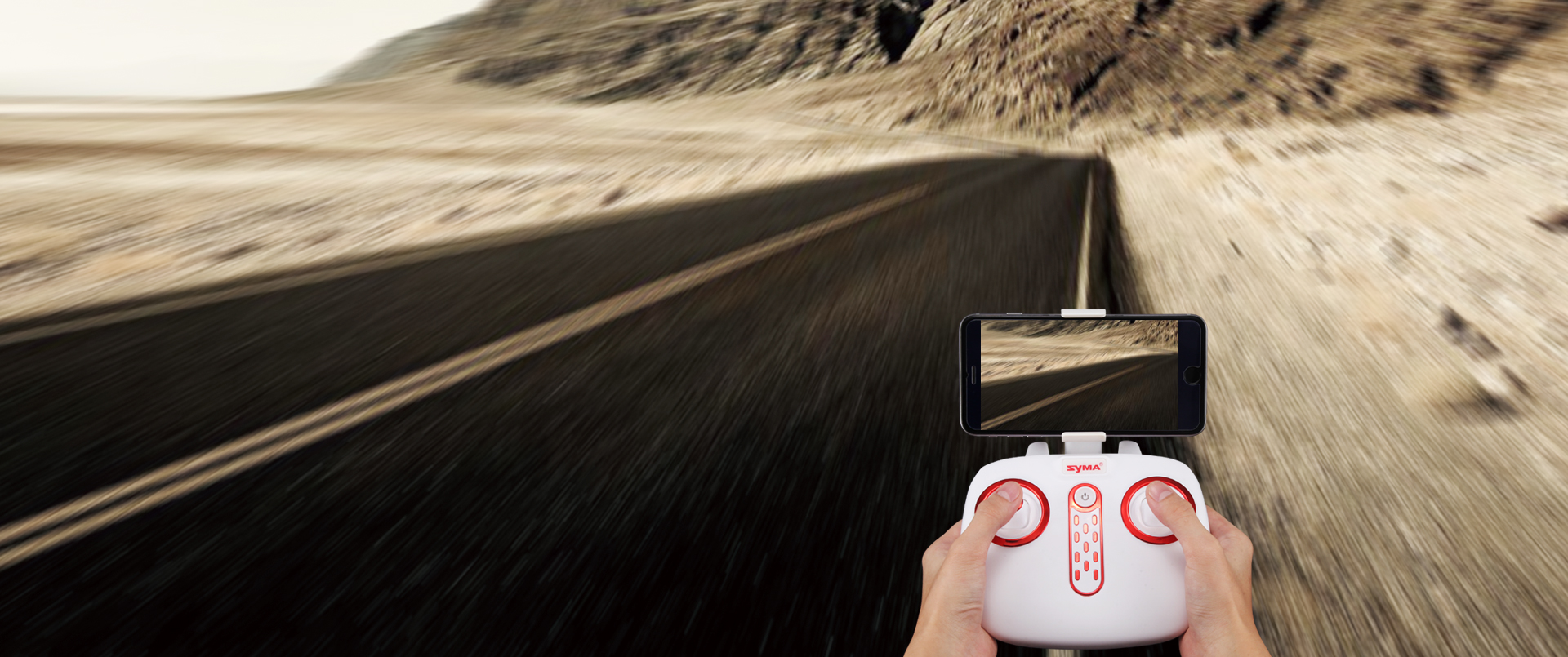 Auto-Hovering
With the advanced Barometric pressure technology, it enhances the shooting stability during auto hovering and reduce the blurring of shooting due to the shaking of the aircraft.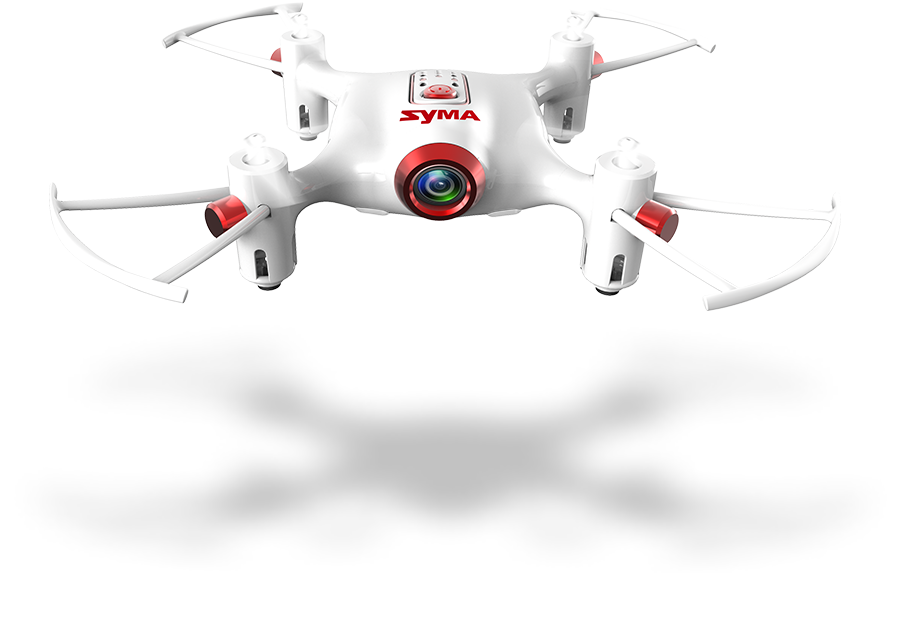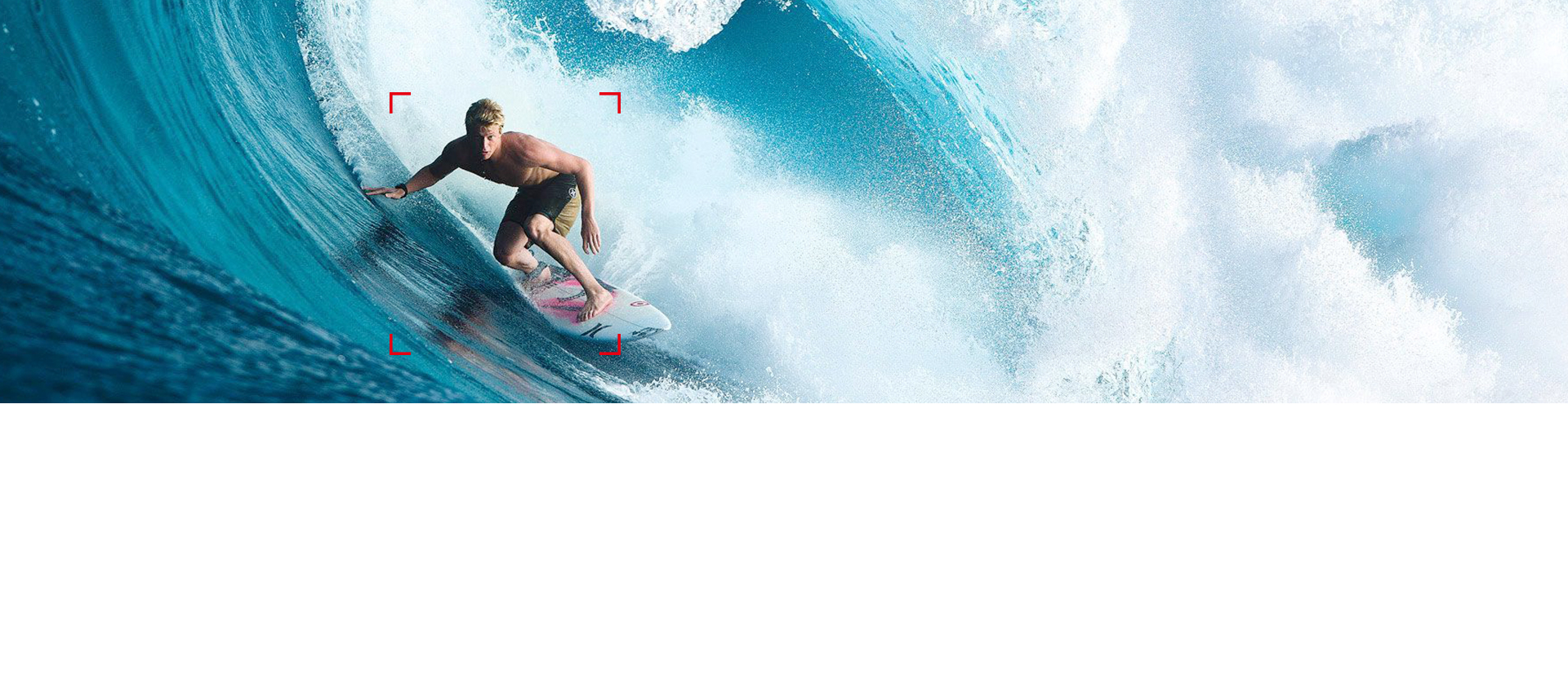 Headless mode
In headless state,the operator does not need to recognize the position of aircraft's headpiece, and he just needs to control the aircraft in accordance with the direction of remote control's operating rod.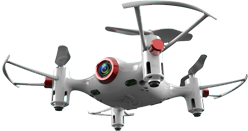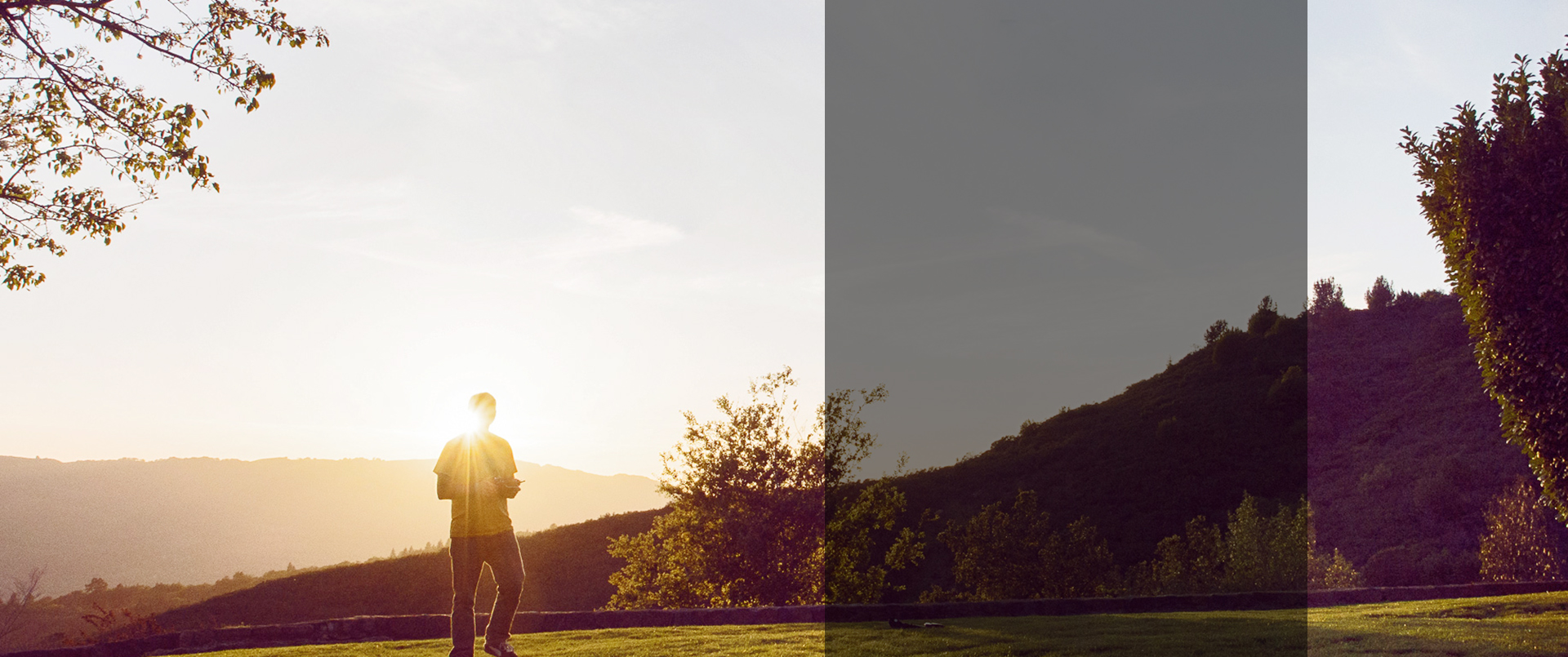 360°FLIPS
A key 360°roll,continuous roll for perfect action and wonderful performance.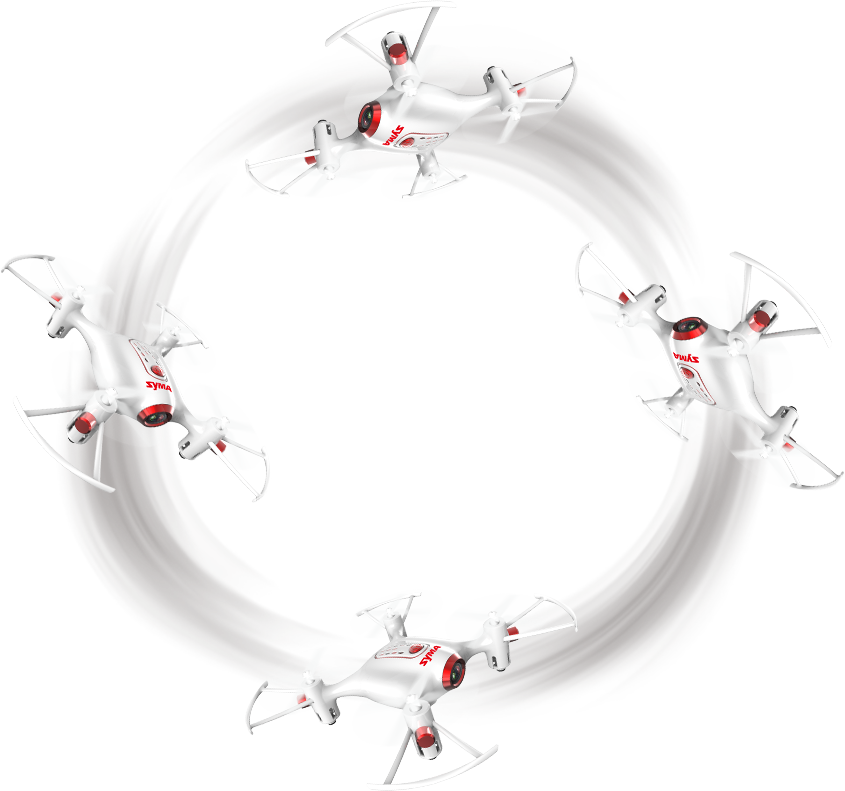 COLORFUL FLASHING LIGHTS
Colorful flashing light, keep your aircraft at night Flying is quite excellent.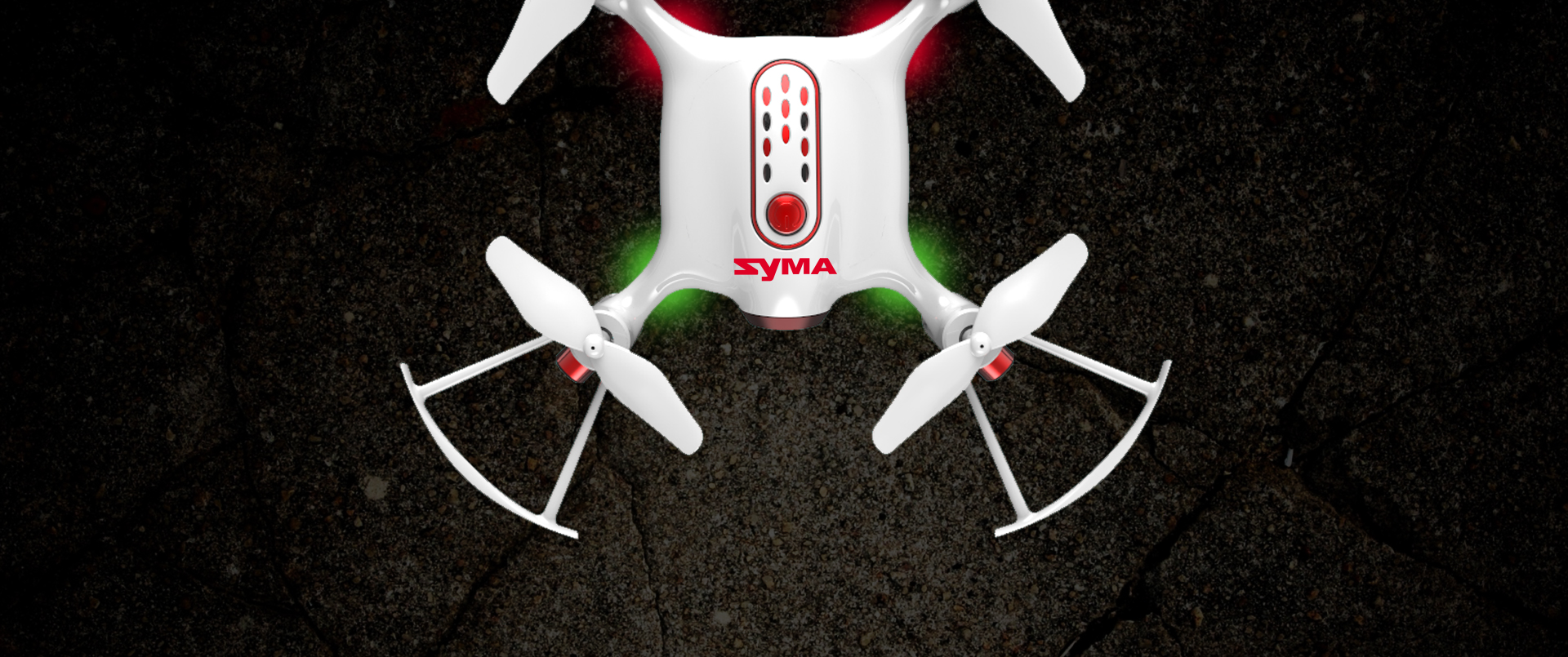 HIGH CAPACITY BATTERY
With new high-energy cell and advanced battery management system, it can offer sufficient power for drone. The battery must charge with special charger that made by SYMA authority.
3.7V 180 mAh
The charging time is about 70 minutes
Hover flying time is approximately 4 minutes
It is recommended to use Syma charging cable only to ensure the safety.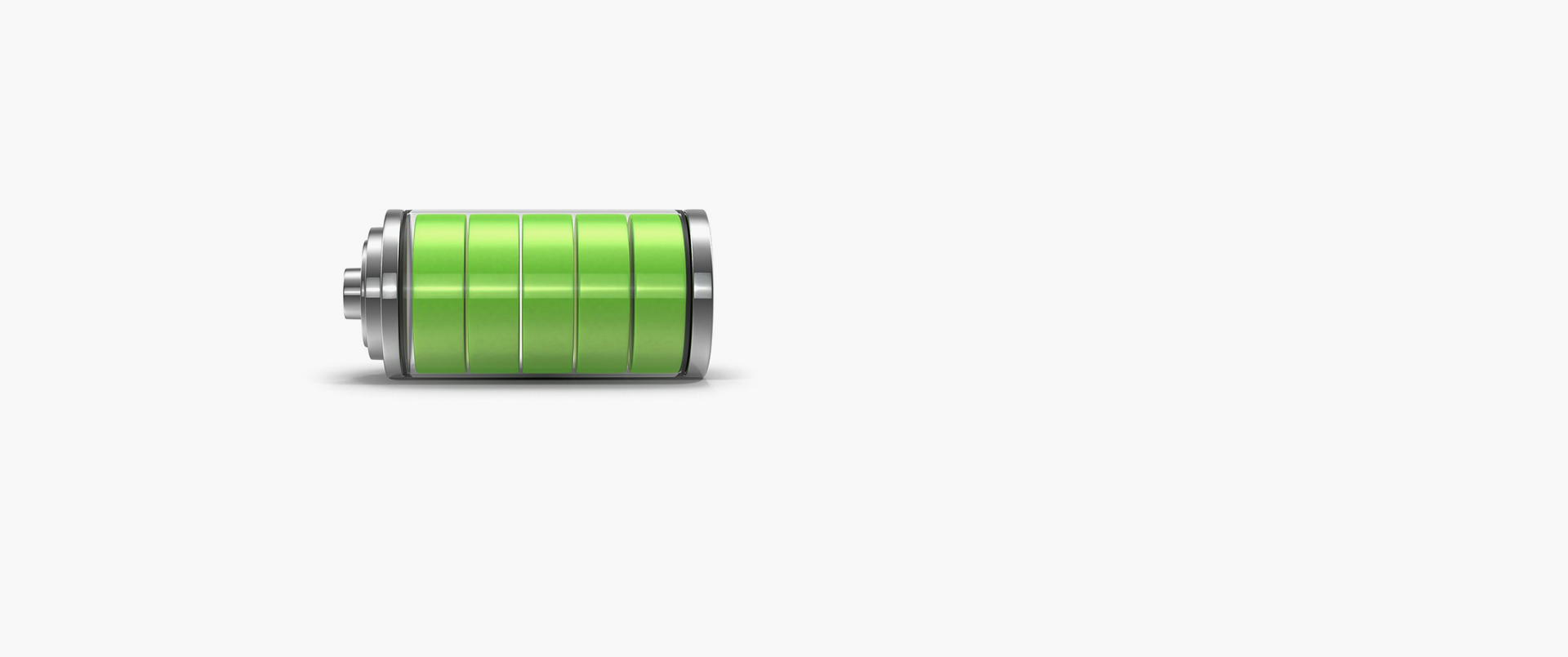 TRANSMITTER INSTRUCTION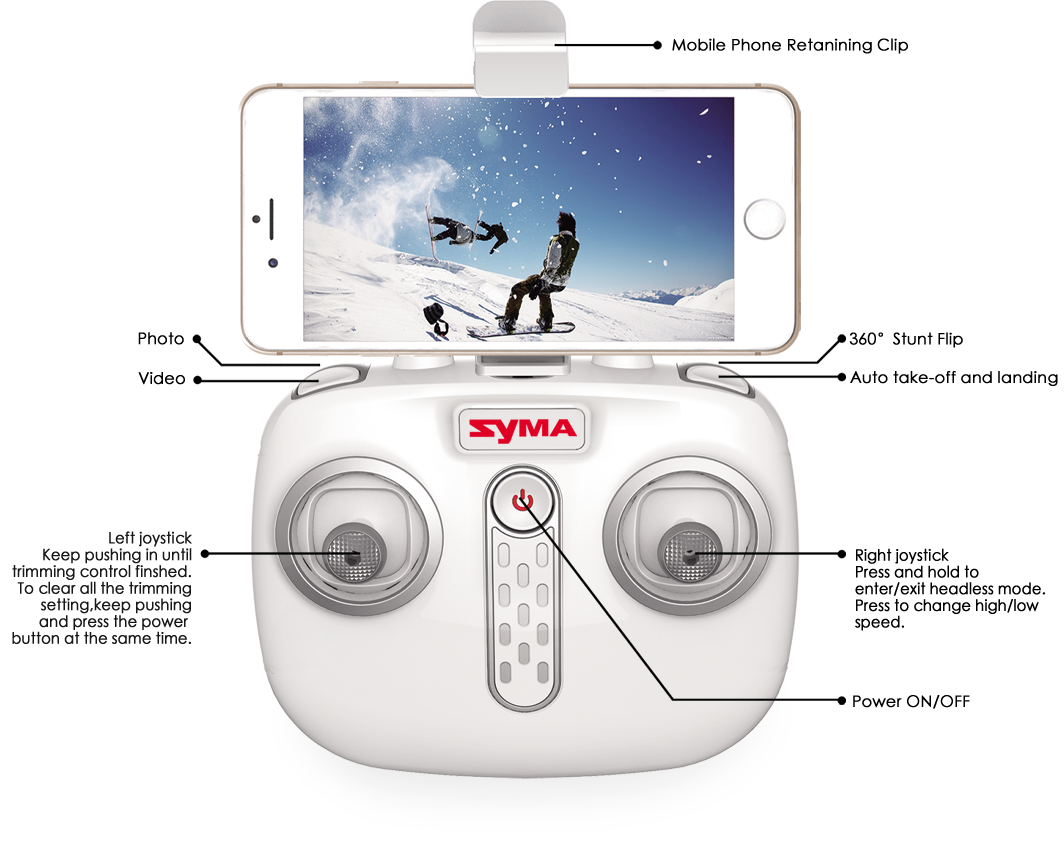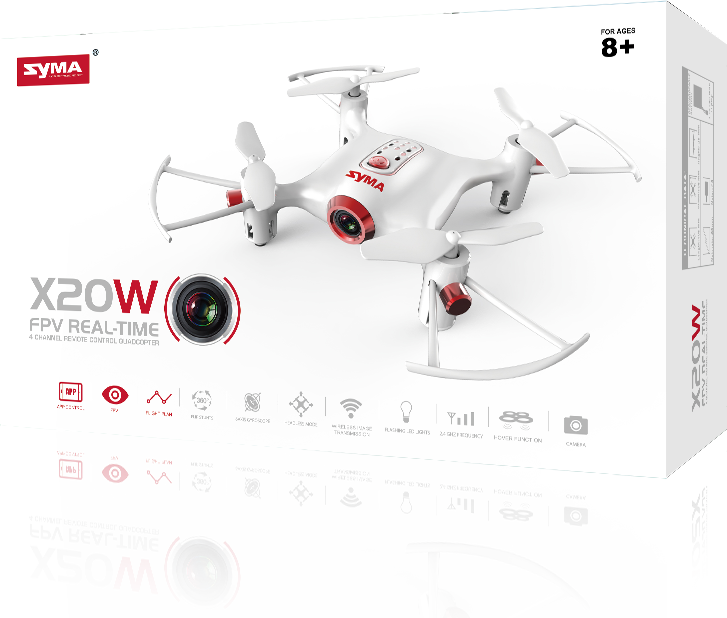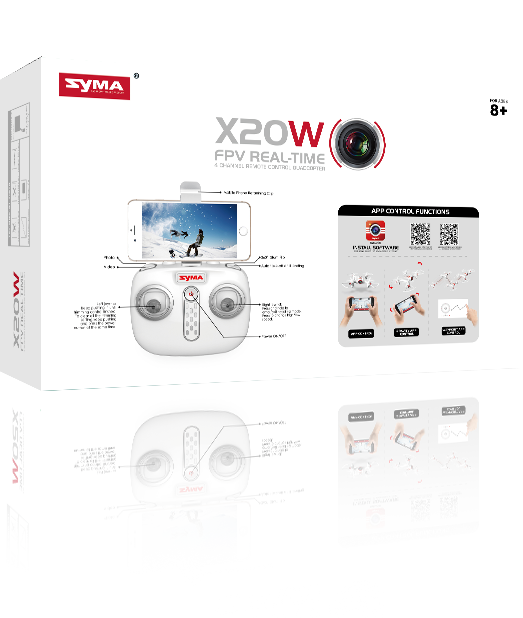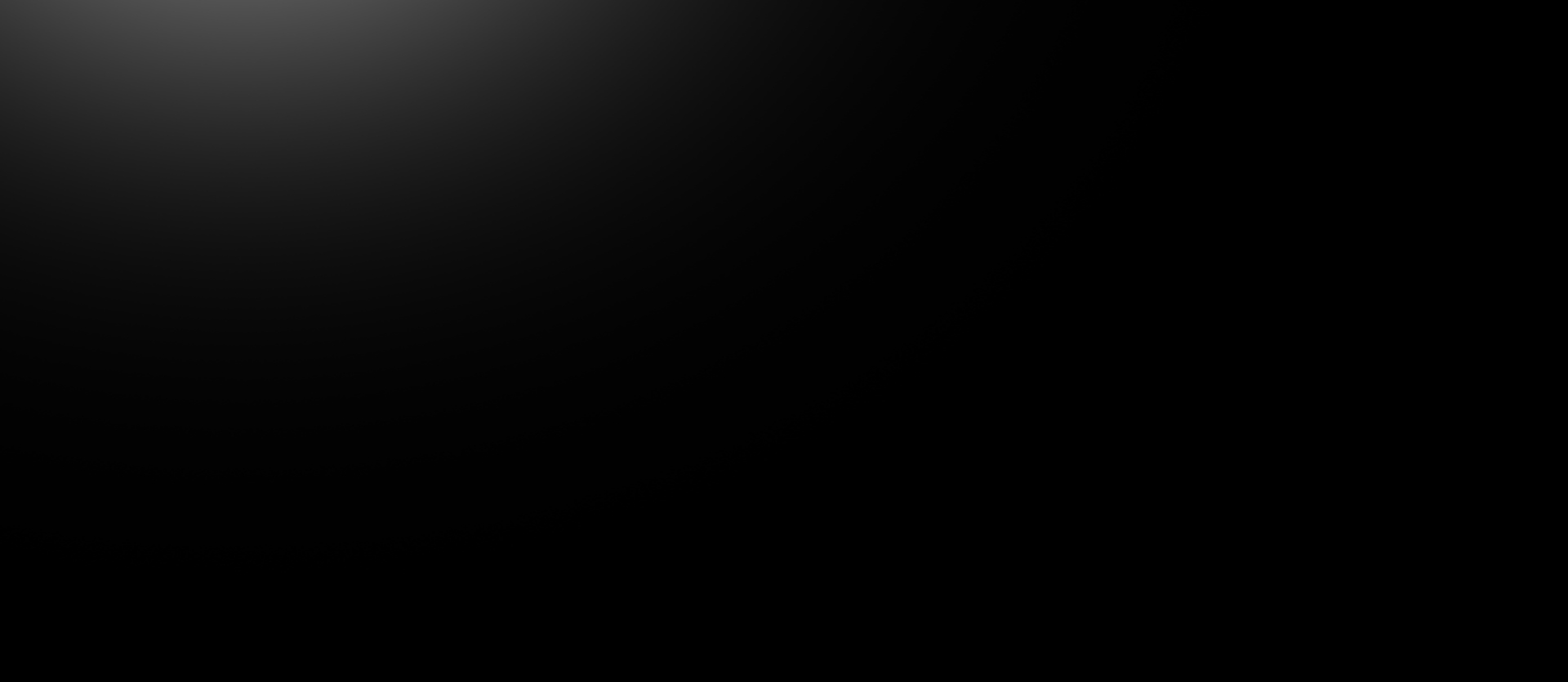 Main specifications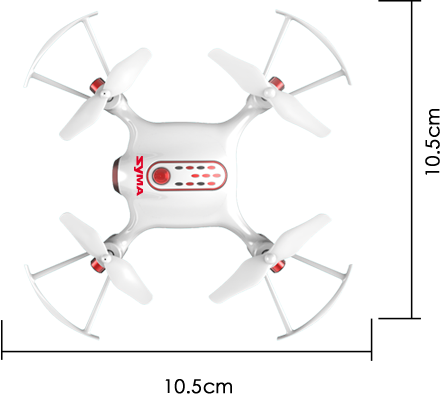 Item No.: X20W
Battery: 3.7V 180mAh Li-poly(included)
Transmitter Battery: 4"AA" batteries (not included)
Charging time: About 60 minutes
Flying time: About 4 minutes
Controlling distance: About 25 meters
Product Size: 10.5 X 10.5 X 2.5 cm
Frequency: 2.4G

Package description
The following items can be found in this product package:

• Aircraft
• Remote Control
• Main Blade
• Instruction Manual

• Mobile Phone Retaining Clip
• USB Cable
• Battery