X8SW-D
Subvert your visual Enjoy the FLY
Our brand new X8SW-D comes with a rotatable 720P HD image sensor, it can be rotated up and down by wireless control.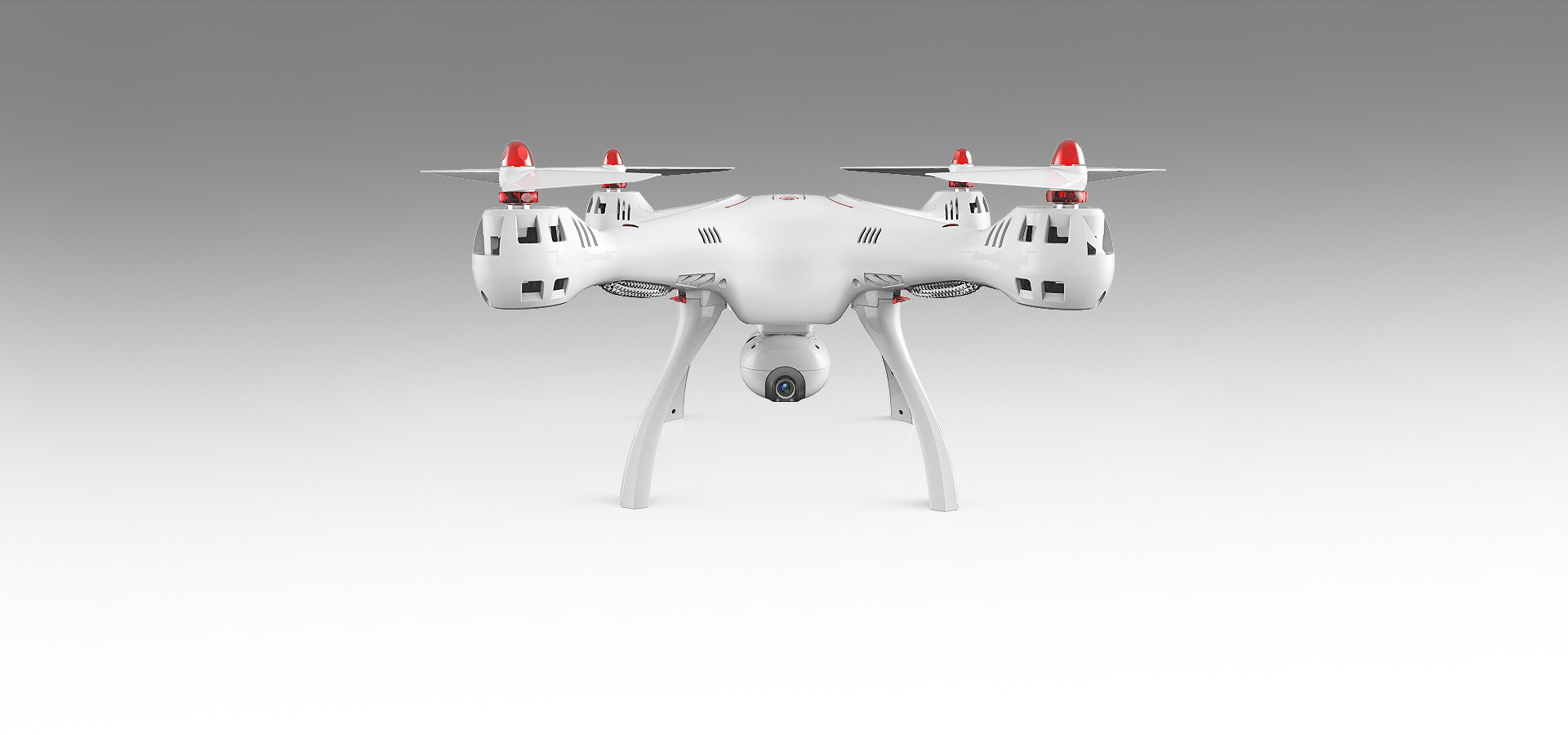 Capture the moment
Aerial imaging is not only used to capture landscapes; it brings new perspectives to everything from action scenes to motor racing.

Hover Function
With the advanced Barometric pressure technology it enhances the shooting stability during hover function and reduce the blurring of shooting due to the shaking of the aircraft.
FPV Live Stream
A breakthrough of tradition, experience the technology of new era, Whenever and wherever you are, record every precious moment Obtain a bird's eyesight from now on, experience the difference of the world.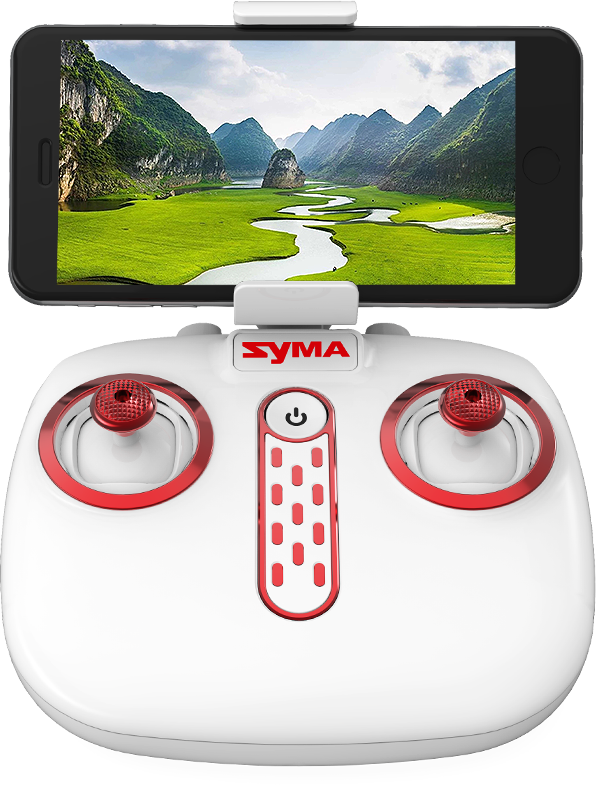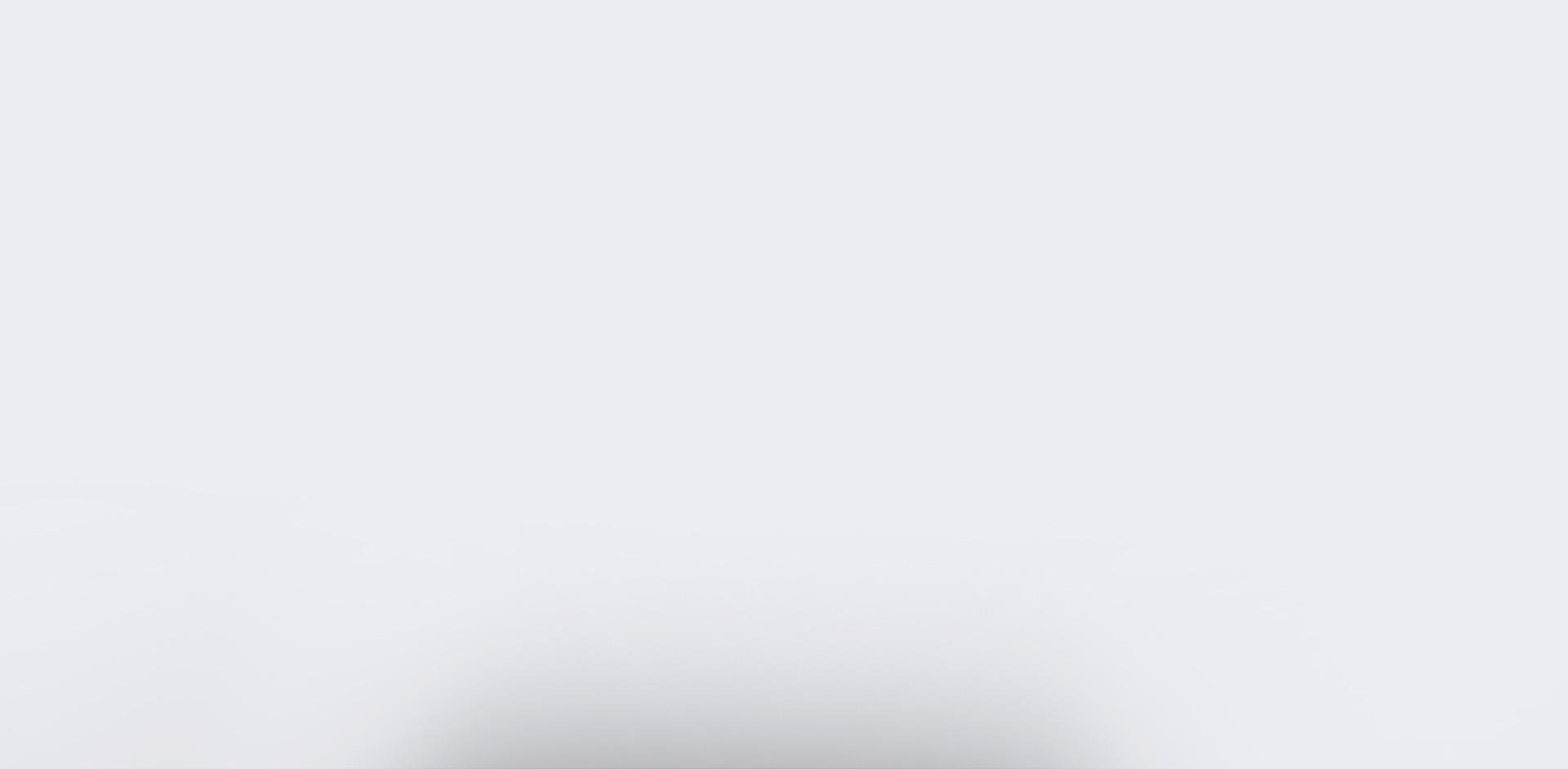 One Key Take Off / Landing
After code matching, the aircraft can be taken off / landed gradually by pressing only one button on the remote control.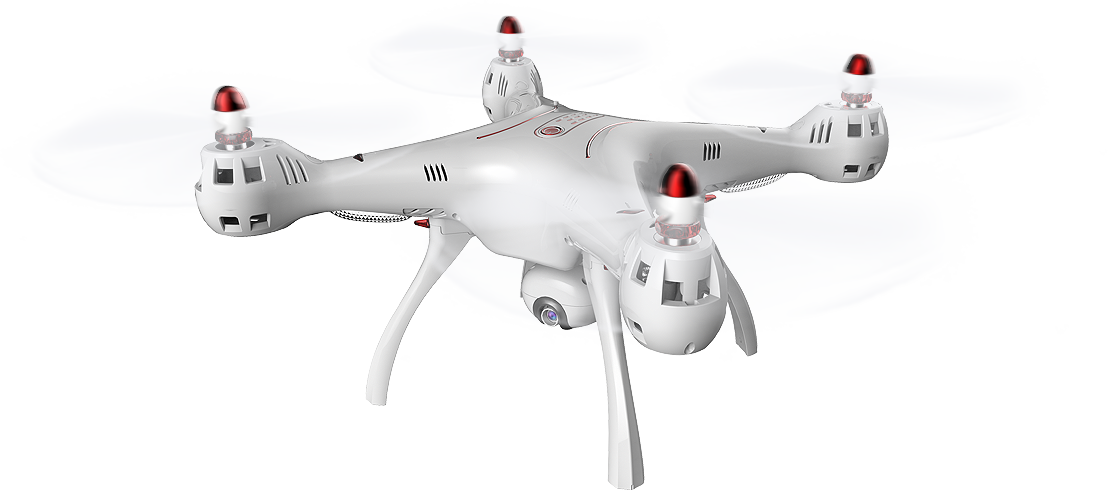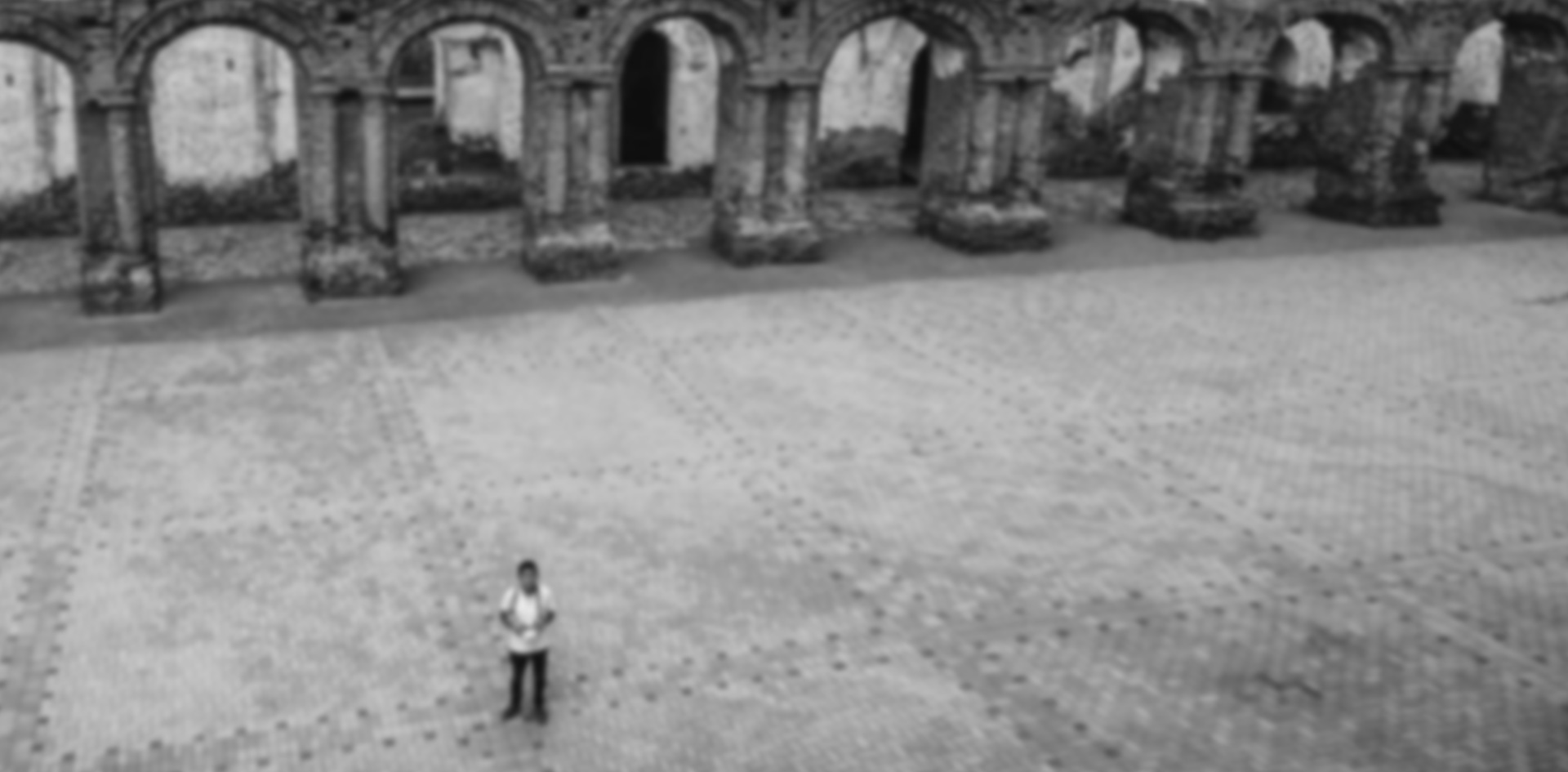 Headless Mode
The aircraft will always follow the command from the remote control once enter into the headless mode.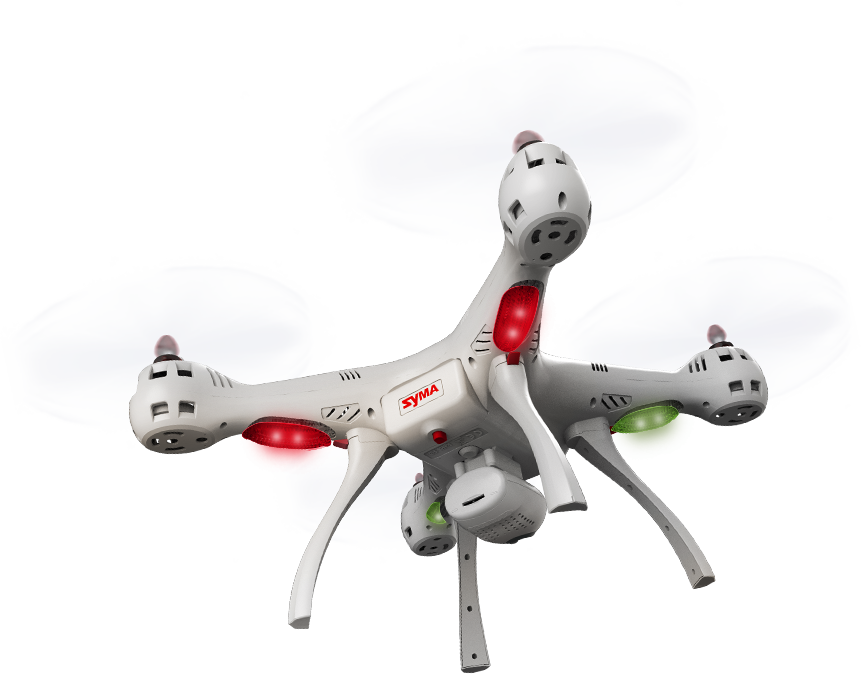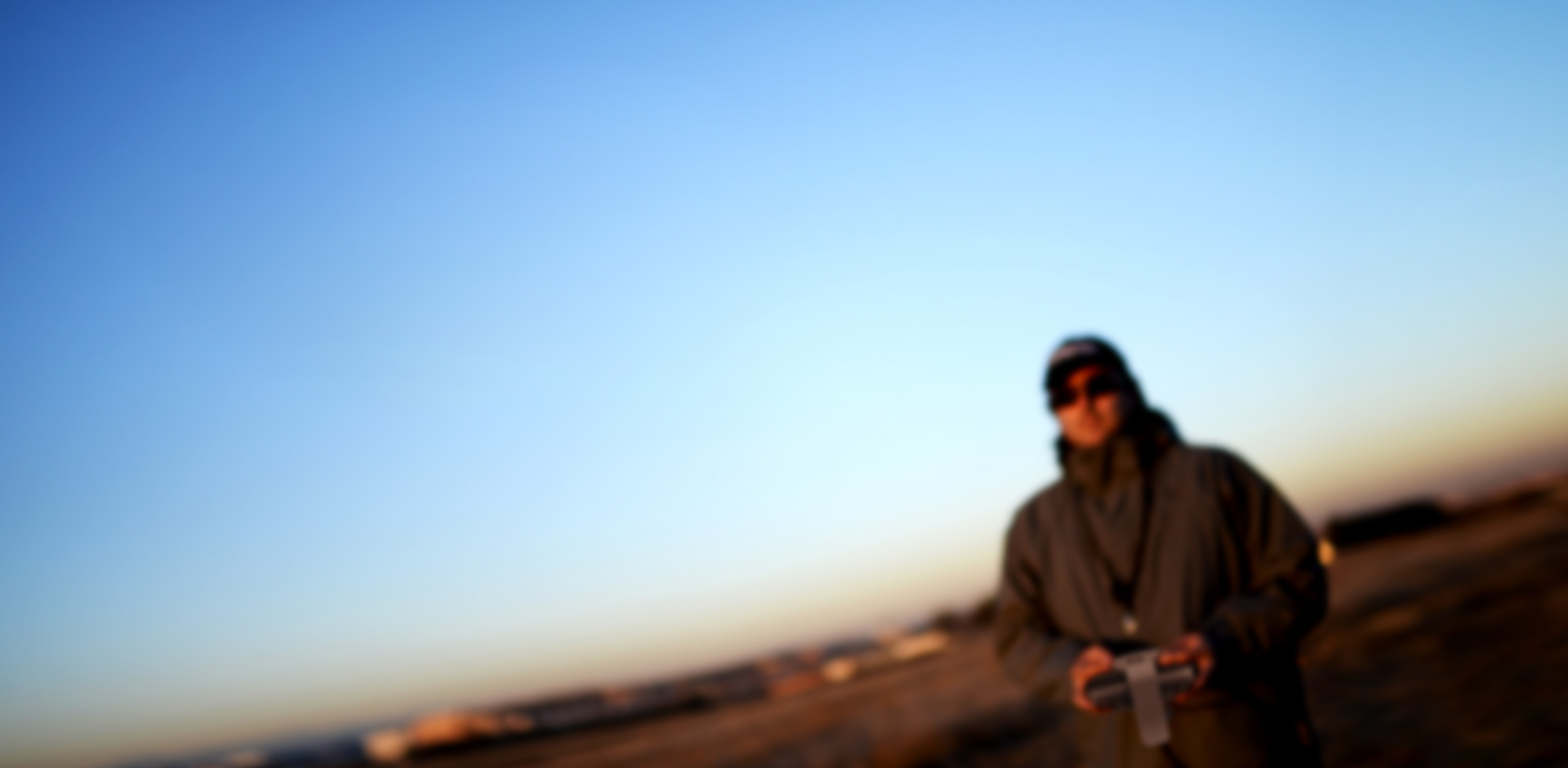 Modular Battery
Special packaging of the battery is to provide extra safety to the battery . Altogether of larger electrical voltage and higher energy power, comes with a better improvement on flying experience.
Hover flight time:about 9 minutes
The chargingtime:about 150 minutes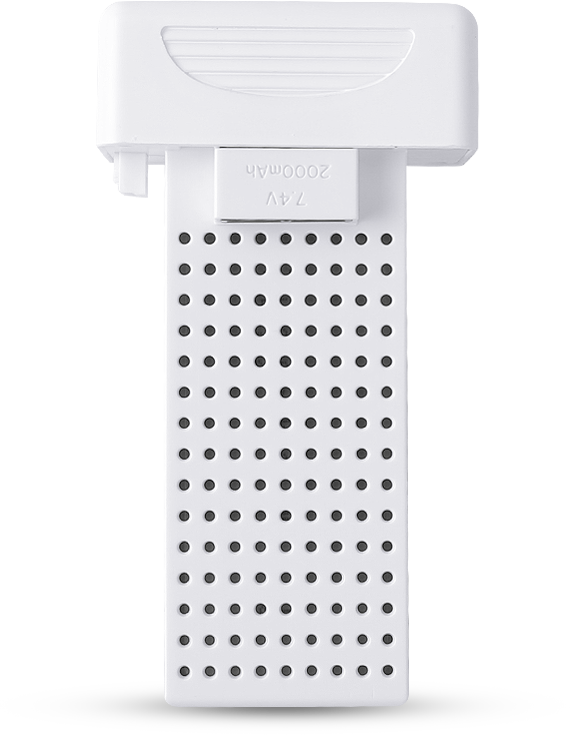 It is recommended to use Syma charging cable only to ensure the safety.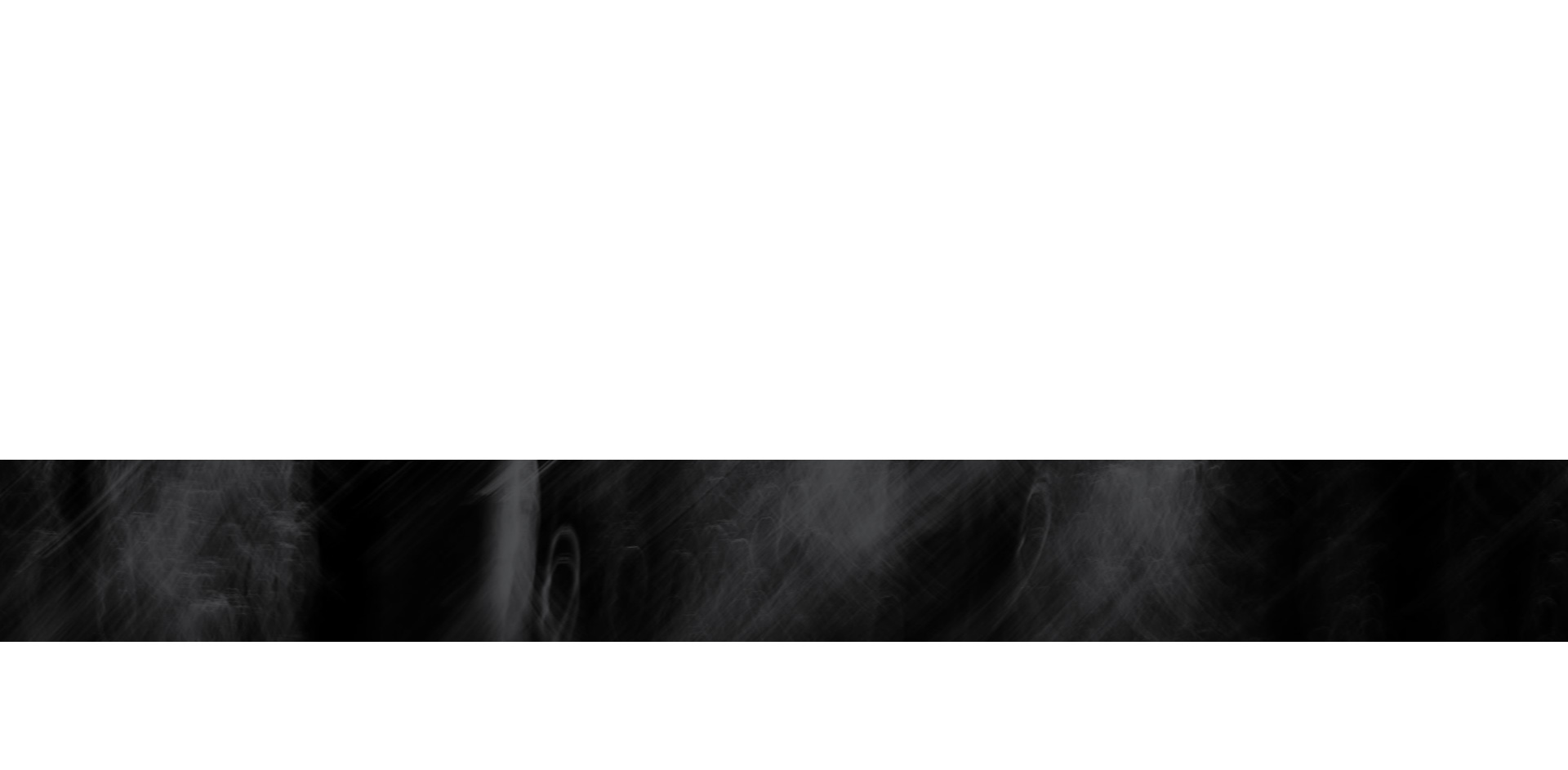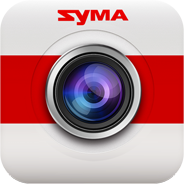 SYMA FPV
Transmission of the Live Stream
Syma has brokenthough the visual tradition through the HD Live stream transmission technology With the bird's eyesight, you will be in immersive environment Download the "SYMA FPV" App on your mobile, to enjoy the special to enjoy the special HD visual, capture the memorable moments of life, of life, to grasp the brand new flying experience.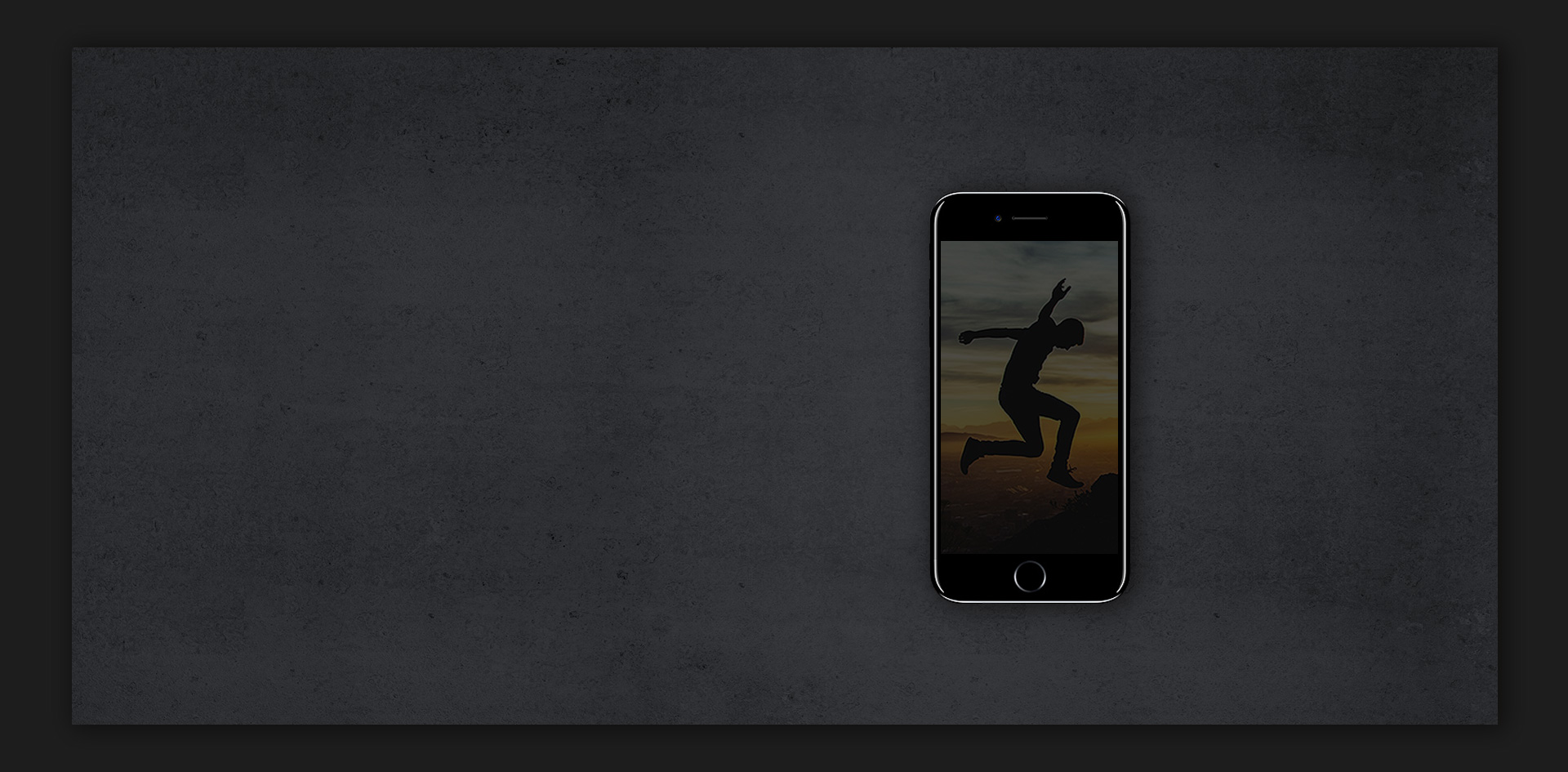 How to connect
Connect with the power source of the aircraft, the FPV indicator light will be in green. The indicator light will be in flashing red after around 20 seconds while it is connecting to the mobile. At the same time, go to "Select" to check for your wifi connection on your mobile, you may find "FPV WIFI ****" on the searching list, pick this connection, wait until it shows "connected" Return to home and go to "SYMA FPV" App, click "START" to enter the control menu. At this time, your mobile screen will be in FPV Live Stream. **When the wifi signal is full, means the connection is the strongest.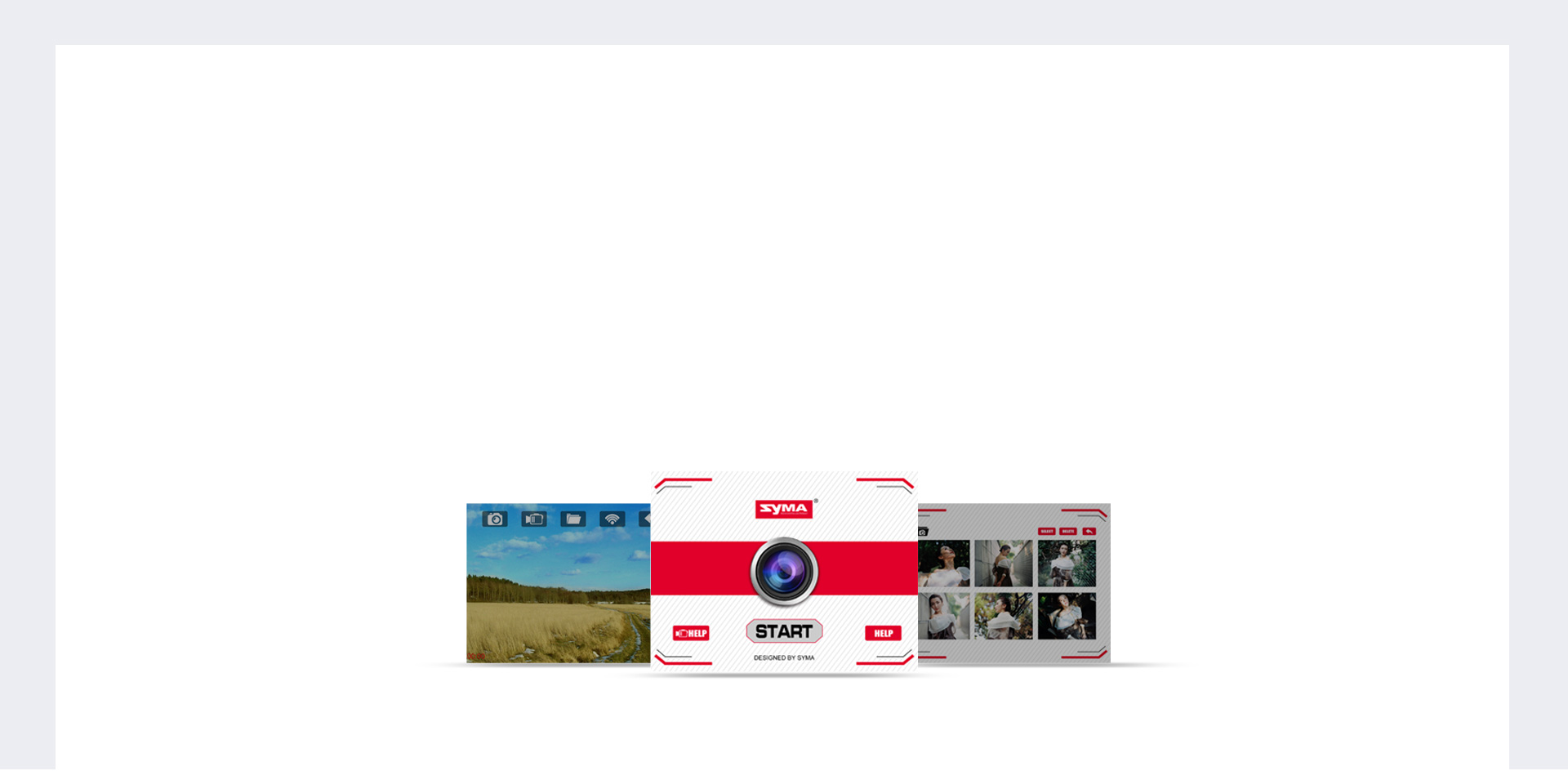 Intelligent control, excellent grip
Compact and intuitive handling with comfortable tactile silicon and vibration signals make this remote control very convenient. The 2.4 GHz control range of the remote can reach up to 70 meters in open areas.
TRANSMITTER INSTRUCTION
1. Camera adjustment(Down)

2. Take photo

3. Camera adjustment(UP)

4. Video

5. Left function lever(press and hold to fine-tune the adjustment,release the complete exit/+hold the power key ,trimming cleared)

6. Power ON / OFF

7. 3D ROLL

8. One keytake off/one key landing

9. Right function lever(press start headless mode/short press the high-low speed switching)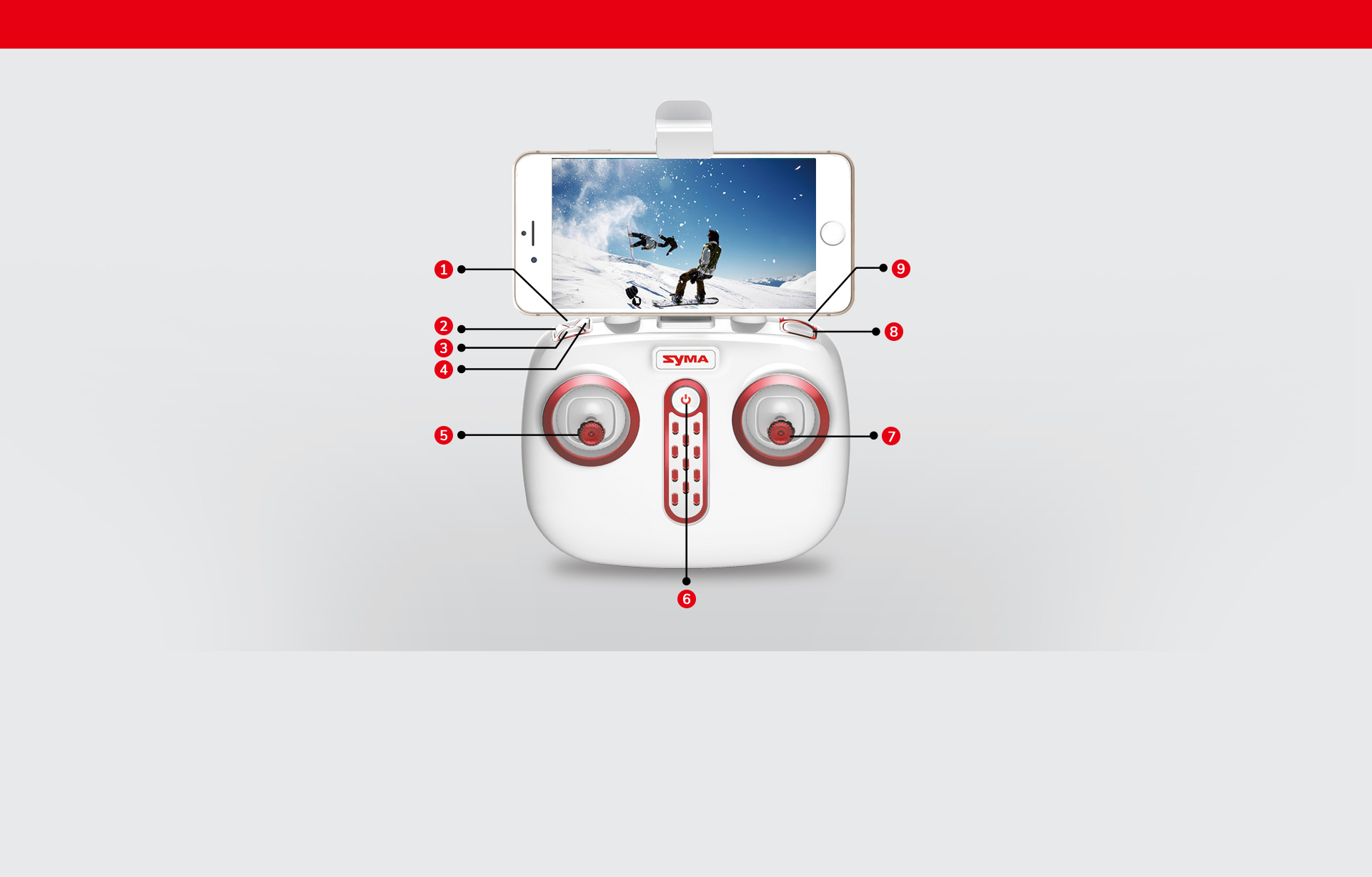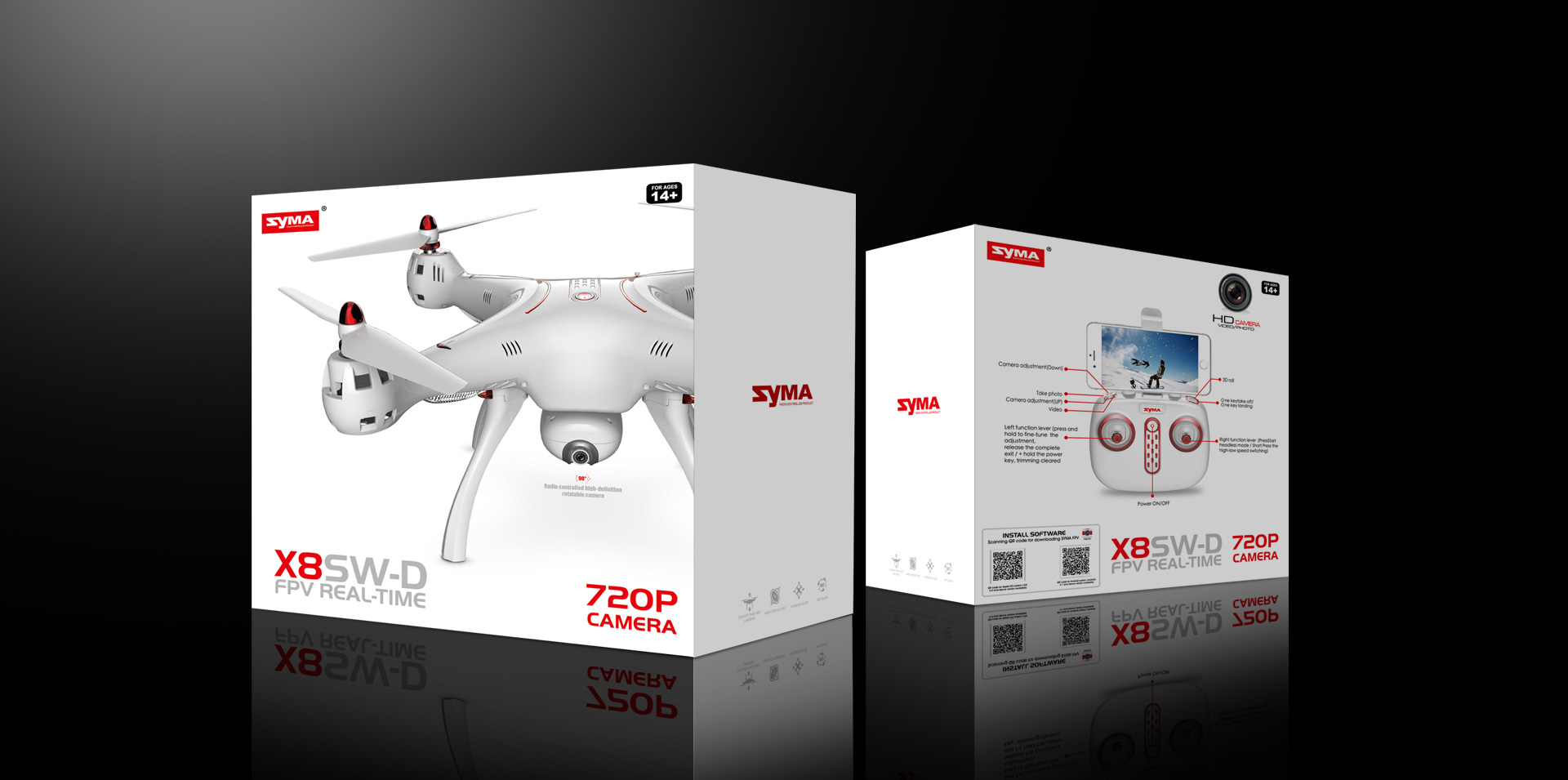 Main specifications
Item No.: X8SW-D
Wifi Camera : Photos/Video(1MEGA)
Battery: 7.4V 2000mAh Li-ion(included)
Transmitter Battery: 4"AA" batteries(not included)
Charging time: About 150 minutes
Flying time: About 9 minutes
Controlling distance: About 70 meters
Product Size: 50 X 50 X 19 cm
Box Size: 35 X 34.5 X 20 cm
Frequency: 2.4G

Package description
The following items can be found in this product package:
• Aircraft
• Mobile Phone Retaining Clip
• Remote Control
• 720P camera
• Main Blade
• Charge box
• Instruction Manual
• Battery
• Wrench